NEW WINDSOR, New York (NEWS CENTER Maine) – San Giacomo park is quiet and empty this Monday morning in May. It is a place Joe Kennedy perhaps finds familiar and comforting enough to talk openly for the first time about Marissa Kennedy, the granddaughter he spent so much time with here and his daughter Sharon, co-charged in the 10-year-old's death.
Marissa loved the playground's big yellow slides. The park became one of her favorite places to play in New Windsor, a New York town about the same population size of South Portland. Marissa spent the first seven years of her life in the same home where her mother, Sharon, grew up.
"She was just full of life, she had so much life ahead of her," Kennedy, 65, says. "Unfortunately, it was robbed."

Almost three months have passed since Joe Kennedy lost his granddaughter. Grieving, for Kennedy is compounded by feelings of guilt and coming to grips with the role his own daughter is accused of in Marissa's murder.
"Time is supposed to heal everything and it's going to take time for the pain to go away," Kennedy said. "It's just a pain I wouldn't wish on anybody."
Sharon Carrillo, 33, is one of the Kennedy's three children. The only daughter and the only child who never left home except during high school, when she attended a boarding school about an hour away for students with "learning challenges." Kennedy describes his daughter as developmentally disabled and says for that reason, he expected she might always live with him.
"Sharon is a lower-functioning adult," her dad explains. "Her IQ has been tested anywhere between 70 to 75 -- in fact some tests were below 70." An IQ of 70 is described as borderline below average to way below average, depending on the psychological test used to measure.
When Sharon become pregnant with Marissa, Joe and his wife Roseann, became doting grandparents.
"She was like a daughter...she had a family that loved her here and I don't think she wanted to go. She just wanted Maine for vacation, not for a home."
Kennedy's smile is tinged with pain when he talks about Marissa, saying she was loving, full of life and always smiling. Family life inside the Kennedy home was often centered around Marissa, who attended the same elementary school as her mother. Sharon was involved in Marissa's life. She went to events at the school where teachers described Marissa as well-mannered and a ray of light.

Seven years passed in a routine and by most accounts unremarkable way for Marissa, her mother and grandparents. Until love interrupted.
Sharon fell in love with a co-worker at the local Wal-Mart. Julio Carrillo was 19 years older. The courtship progressed quickly. Within two years the couple had a son together.
Shortly before moving to Maine the couple lived with Marissa in an apartment of their own in New Windsor.
On Valentine's Day, 2014, Julio E. Carrillo, Jr. announced he and Sharon were engaged on Facebook, a few months later he professed his love publicly.
"We met at work and for it was love at first site we got together got engaged we got two beautiful kids I love sharon so much"

Carrillo commented on how exciting and nerve racking it was to be shopping for wedding dresses and tuxedos. "I can't wait to marry her," he posted.

"We were happy for her," Kennedy recalls. "Most young ladies grow up with a dream of growing up walking down the aisle getting married and having what's considered a perfect life and we didn't want to deprive her of any of that."
Kennedy says he was comforted knowing Sharon had a companion.
In 2016, the couple decided to move to Maine, where they'd honeymooned.
Kennedy says he knew he couldn't stop them.
"She's an adult. She's able to make her own decision according to law," says Kennedy. "We knew where they were going crime was low, the way of life is much different than New York, and they shouldn't have any problem up there making a living."

Kennedy and his wife Roseann already owned a condo in Stockton Springs, Maine. He figured his daughter and grandkids would be gone for less than two years before he and Roseann would retire and move to the Pine Tree state to help with Marissa and her siblings. Kennedy says he had no reason to believe Marissa wouldn't be in good hands.
But shortly after Sharon and Julio moved to Bangor, Kennedy says things changed.
"I kind of felt like we lost our daughter after they moved up to Maine," Kennedy says.
In August of 2016, Sharon and Julio made the move to Bangor, Maine, with Marissa, now eight, and would soon after welcome their youngest son into the world.
A seven-hour road trip now separated Marissa from her grandparents. They couldn't hear the fighting or screams neighbors reported hearing inside apartment 3 at 591 Main Street.
They had no clue Bangor police were called to the apartment six times in six months. The first call in December of 2016 for a "mental problem." January 3: Citizen dispute. April 4, May 16 and May 24: Welfare checks. The last time Bangor police were called to the Carrillo home was June 11, 2017. A juvenile runaway. Bangor police and Maine's Department of Health and Human Services refuse to confirm if that juvenile was Marissa.
Instead, the picture Sharon and Julio painted of their life to their loved ones back home was nothing short of perfect.
Communicating with Marissa, at least in the early days, was easy enough.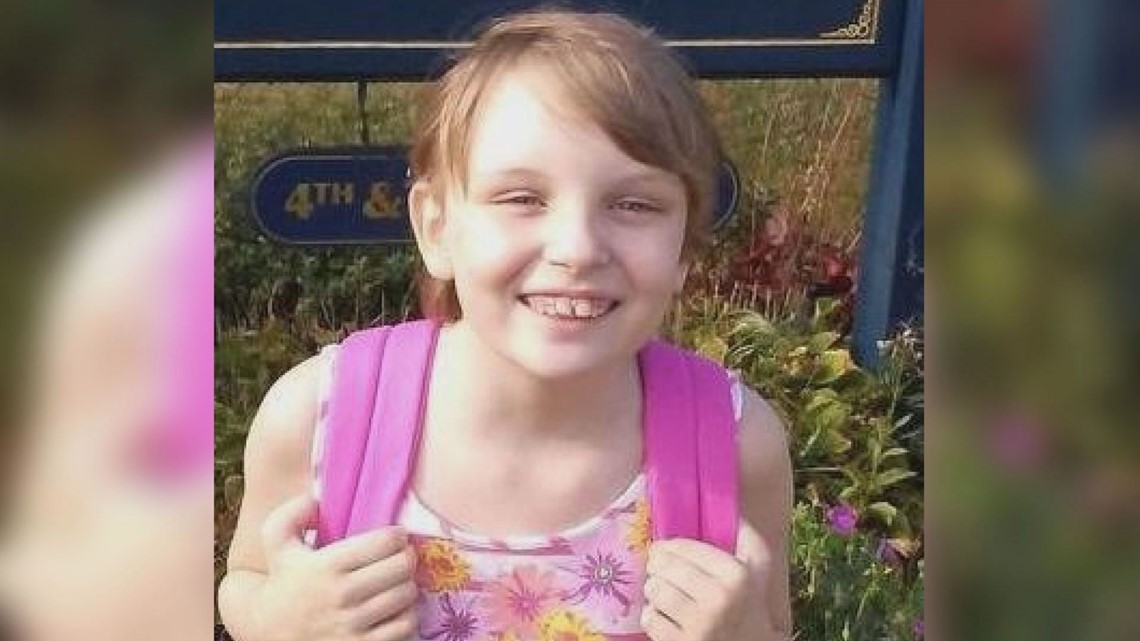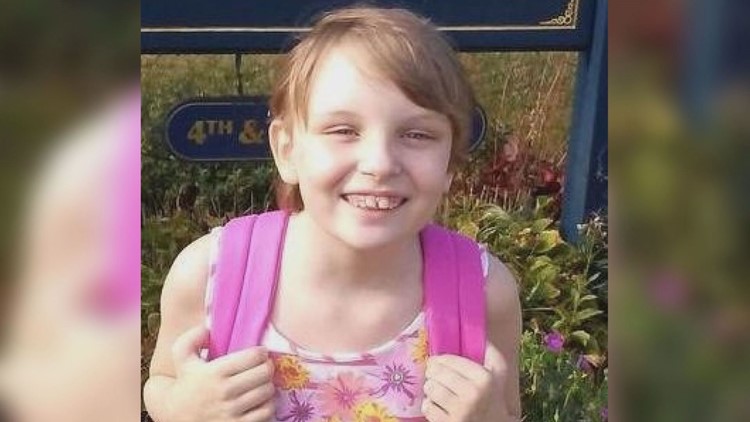 "When they first moved up there we were talking more by phone and then the texting started occurring," Kennedy remembers.
In the year and a half Sharon and Julio lived in Maine, Joe Kennedy says his daughter became very distant and talks with Marissa went from routine to rare. Anytime he called Marissa, Kennedy says he was told she was doing something – out with friends or sleeping or reading a book and didn't want to talk. Sometimes Sharon was the messenger, other times Julio. While he missed the check-ins, Joe Kennedy says the explanations for her absences left him reassured that Marissa was settling in with new friends.
"I guess at the time a lot of it seemed plausible," Kennedy says. "And that's something a grandparent likes to hear, that their granddaughter is out enjoying herself with friends and having fun."
Marissa was having fun at school. Classmates at Fairmount Elementary in Bangor remember her as the little girl who always tried to warm someone else's heart; brighten their day. And was often so tired at school she'd fall asleep at her desk.
The healthy and happy family life in Maine described by Sharon and Julio turned out to be much different than the one they were living. Financially, they struggled so much the Carrillos were evicted from the apartment when they couldn't keep up with the rent. Kennedy says he had no idea they weren't making ends meet.
When Julio and Sharon asked to move in the Stockton Springs condo, they said it was because Julio had a new, better-paying job and just needed the place short-term.
That was in August of 2017. Six months before Marissa was beat to death in the Kennedy condo, where she'd been forced to kneel on the tile floor, her hands above her head. She was hit with a leather belt repeatedly and the metal mop used in that final beating broke.
"I never suspected that there would be any hitting or any kind of violence at all," Kennedy said. "I didn't see him like that type of person and I knew she wasn't that kind of person."
THE PHONE CALL THAT CAME TOO LATE
"When the phone call came that Marissa was dead, I can't describe the pain," Kennedy says, tears forming in his eyes. "It would've been easier if she died in a car crash, it would've been easier to accept, to deal with, but the way she died was just the stuff that causes nightmares."
10-year-old Marissa Kennedy was found dead in her family's Stockton Springs condo. It wasn't the first beating, but the final after suffering months of abuse.
"My 10-year-old granddaughter, she never caused any harm to anybody, she's been deprived of her life, her happiness, of growing up, of living a good life, a happy life and it ended and, it ended way too quickly."
Stepfather Julio Carrillo made the 911 call that Sunday afternoon, reporting a child was hurt.
Sharon and Julio tried to stage and accident in the basement, according to court documents which also revealed Marissa endured daily beatings for at least four months. Injuries listed in court documents include a lacerated liver, bruises, blood and evidence of multiple older wounds.
Battered Child Syndrome is Marissa's official cause of death.
Kennedy soon learned his daughter and son-in-law had been arrested for Marissa's murder. Soon after, he learned Marissa had not been in school for months. Kennedy found out multiple people, including school administrators, contacted police and DHHS about possible child abuse.

"If we had gotten a call from the school system that Marissa wasn't in school -- that they suspected child abuse, we would have been up there immediately," Kennedy says, adding that if he'd ever suspected Marissa was being abused, her family would have immediately come to her rescue.
"I would've loved a call from the school saying, 'Mr. Kennedy do you have any reason why Marissa hasn't been in school' and it would've been a total surprise to me I would've said 'what do you mean she hasn't been in school,' -- that would have raised a huge red flag," Kennedy went on to say. "My two sons would've been there to pull Marissa away in a heartbeat."
However, Kennedy says as a grandparent, he could not legally obtain information about Marissa. That is something Joe wants to see change, starting in Maine. Kennedy says he plans to work with state lawmakers to find a way for grandparents to have more rights when it comes to the welfare of their grandchildren.
"I understand parents have their rights but your children do too," Kennedy says. "Children should be protected better than this."
NO OBVIOUS SIGNS OF ABUSE
Looking back, Kennedy says he can now see there were red flags, but at the time, the family never viewed the incidents as malicious or a reason to worry. Kennedy says he was never aware the couple had issues while living in their Bangor apartment, but did get calls from neighbors in Stockton Springs about the couple arguing and banging on the walls.
"I know that there's arguing in any relationship and I assumed that the arguing that was going on at the condo between Sharon and Julio is just normal bickering between a couple," Kennedy says.
Kennedy says he called the couple right away, telling them neighbors had complained and that they needed to settle their differences peacefully. "They agreed to it and said that they were sorry that they were causing commotion and they need to control their tempers and talk it out."
What seemed like normal bickering turned out to be much worse. When confronted by police after Marissa was killed, the couple pointed the finger at each other, saying the abuse stemmed from the other. "It was quite a shock that there was any type of violence involved in the relationship at all. I would've bet anything that neither of them would've raised their hands to each other let alone a 10-year-old girl."
Kennedy explained that before Sharon met Julio and moved to Maine, he never saw Marissa disciplined by Sharon. Marissa, he says, was always a very well-behaved child.

"It was a loving relationship," Kennedy said. "I mean Marissa absolutely adored Sharon and Sharon just loved showing Marissa off as the wonderful daughter that she was."
However, Kennedy remembers noticing a change in Sharon when she met Julio. She became more distant and private, he says, but he was happy his daughter had found love and what seemed like the potential to become a fuller, more independent life.
Looking back, he also remembers Marissa never wanted to move to Maine. She like it enough as a place to visit or vacation, Kennedy says, but was happy in New Windsor.
When Joe and his wife came to Maine for a visit in July of 2017, he says he didn't notice any changes in Marissa. He says she was still bright and vibrant and full of life. Kennedy says he had no reason to suspect she had been being abused.
"She smiled a lot, she wanted to play, she loved her family," Kennedy says. "We really enjoyed that time with her."
The entire family, including Julio and Sharon's newest additions Louis and Emmy, visited a bunch of places in the area together, including Bar Harbor and Acadia National Park. But his favorite memory from that trip was building Legos with Marissa.
"She was so good at it. She had the mind for it." Kennedy said.
This would be the last time he saw Marissa. The grandparents came up again in October of 2017 after the Carrillos made the move to Stockton Springs. But Marissa wasn't at the condo. Sharon and Julio explained that Marissa had recently been diagnosed with a mild form of autism and she was spending time at a hospital in Belfast.
Kennedy says he called the hospital multiple times to visit Marissa and find out more, but no one ever got back to him. Kennedy says at this point in time and from the way in which Sharon and Julio's explanation, he had no reason to question what he was being told.

However, after not seeing the couple and his grandchildren for Thanksgiving or Christmas of 2017, Joe began to feel a little uncomfortable. Both times, the Carrillos had planned to come to New Windsor for the holidays. Shortly before Marissa was killed, Julio told Joe the family planned on moving back to New York. The Kennedys were relieved and even prepared for the move by contacting Marissa's old school to let them know she'd be back soon. Julio's parents prepared rooms for the couple to stay in temporarily until the couple was able to find a place of their own.
But plans to leave Maine lagged.
"They were waiting for checks to clear but they were coming down they had a U-Haul," Kennedy says. "I asked them if they needed help with loading the furniture into the U-Haul truck they said no they had it covered. Again we waited. It was like, 'Let's get the show on the road. You're supposed to come down.'"
Marissa's body was brought back to New Windsor so she could be buried in her family's plot in Calvary Cemetery. She is buried between her great-grandparents.

"I know that they will protect her." Kennedy said.
Joe Kennedy wrestles with the idea of blame. He talks repeatedly about not wanting to point the finger, but believes adamantly that DHHS and police failed Marissa.
"I don't know why things weren't acted upon quicker when there were enough signals that a child was being abused," Kennedy asks. "I would have loved it if the police department could've contacted me if they had suspected abuse or if the school would've contacted me if they suspected the abuse -- things would've been different, things would've been much different."
Kennedy says he is disappointed that while DHHS Commissioner Ricker Hamilton has the authority to release his granddaughter's case files, he refuses, leaving no way for the Kennedys or the public to know what DHHS did or did not do to protect Marissa.
The department is currently being investigated by the Office of Program Evaluation and Government Accountability (OPEGA). Which is an group that exists to "support the Legislature in monitoring and improving the performance of State government by conducting independent, objective reviews of State programs and activities". It is investigating to see if the department fell short in any of its duties, but Kennedy wants more reassurance that things will change and that no child will ever die from abuse again.
"The system is broken and it needs to be fixed," he says. "There's just been too many red flags in this whole case that that thing should've been done quicker and acted upon quicker. We don't need to point fingers right now, we need to fix it."
Joe Kennedy says he talks to Sharon every week and that she finally sounds like her old self. He believes Sharon was abused herself and questions whether she was suffering from battered wives' syndrome at the time Marissa was killed. He says though he will always love his daughter, he has not yet forgiven her.
"She's my daughter. That love is unconditional. You can't take away your parents love for a child. But as to forgiving her yet, no I haven't."