PRESUMPSCOT RIVER, Maine (NEWS CENTER) -- Two Maine women, each ardent kayakers, have combined their love of water sports into a book. Their goal is to help others navigate the dense web of waterways in southern Maine.
The book is titled "Paddling Southern Maine."
"It's a lifetime activity and none of the places you go get old, because they're different every time. So I think that sense of adventure of it all and that it's just out there waiting for you, that's just a really appealing aspect to me."
That's how kayak instructor and former registered Maine Guide Sandy Moore describes getting out onto streams, lakes and rivers around Maine.
"I work really hard and have a lot of responsibility and kayaking allows me to bring that balance that we always tell everybody that we need to do," longtime paddler Kimberlee Bennett explained to me, as we glided along the Presumpscot River on a recent, sunny summer afternoon.
Bennett and Moore share a love of kayaking and a shared desire to help others learn how to kayak, canoe or stand up paddle (SUPers) around Maine.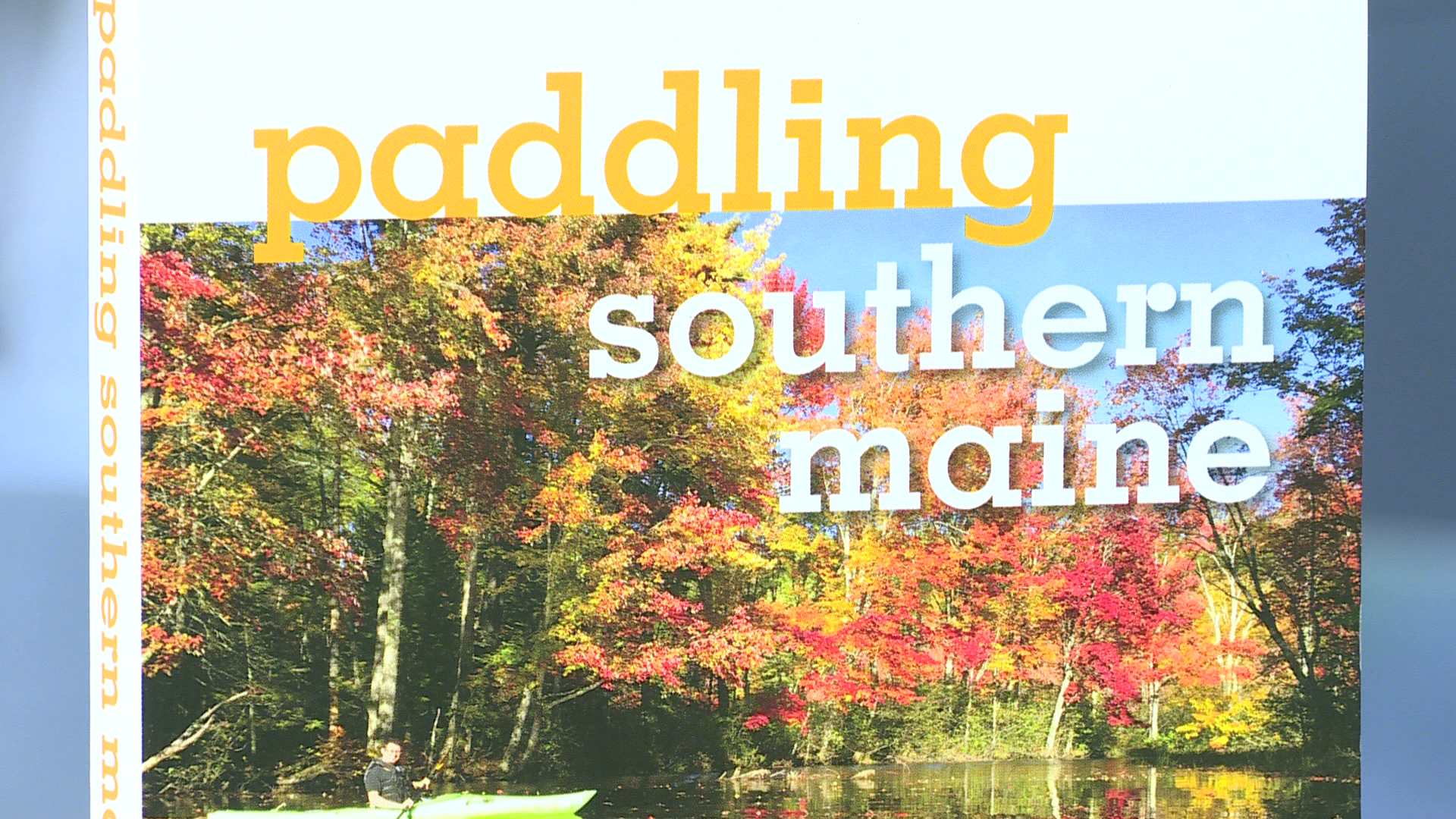 "We met in Freeport to have lunch to talk about whether we would have enough things in common to do a project together," Bennett describes their initial meeting. "We went on a couple of paddles together just to make sure we would be able to work well together and not have totally different philosophies about paddling."
They discovered a common philosophy and a common approach to paddling, which they decided to put down on paper. The result? A guidebook they co-wrote in which they profile 54 rivers, lakes and streams — from Lake Cobbossee in Monmouth to the Scarborough Marsh, west to Crescent Lake, Panther Pond and a myriad of lakes and ponds in the Lakes Region and then south to the Salmon Falls near the New Hampshire line.
Each spot is roughly within an hour's drive of Portland. The book covers important information ranging from what the area is really like, what the launch area is like and how difficult it is to find a parking spot.
"It can be a day trip, that you can get there from home, that you can put in a couple of hours or maybe a whole day but there's that convenient aspect," which Moore says is a very attractive option.
Bennett nods her head in support adding, "all of our launches are really easy put ins. There are a couple that are a little bit steeper but we definitely mention that because we don't want people to fall when they're trying to put their boats in the water."
They say that while the Maine State Gazetteer is helpful with directions and mapping out lakes and rivers, it falls short on other details. "So that's what we tried to do: fill in all the blanks and let you know ahead of time as best we can what to expect," Moore said.
The book also features a special section dedicated to boating safety. It's a first of its kind guide for recreational kayakers, canoers and stand-up paddlers — who, if they're lucky, will experience the great outdoors of Maine…in all its glory.
"I've been able to have really close wildlife encounters which have really been cool experiences to have," Bennett shared as, paddle in hand, she effortlessly sliced through the water. "To be 20 feet from a moose who's eating lily pads and to be able to just sit and enjoy that; just to be able to experience the beauty of Maine is what kayaking has brought me."
If you are interested in contacting the authors or learning more about kayaking, go to Bennett's interactive blog: www.kayakinginmaine.blogspot.com