TOPSHAM (NEWS CENTER Maine) — She's a woman on a mission to clean up her hometown river.
Jen Deraspe grew up in Mexico, Maine, on the Androscoggin River, but admits she didn't know much about it until she decided to paddle the length of the river for charity.
"This winter, I got inspired to get to know this river," says Deraspe. "I really don't know it at all. I'll make peace with it and heal through it and bring some attention to it."
Deraspe plans to depart from Errol, New Hampshire, on Saturday, June 2nd, and arrive in Topsham, Maine, on Thursday, June 14th.
"I feel like I'm going to really connect to this waterway, and to myself, and hopefully draw people into that, to connect to themselves and our natural world," says Deraspe.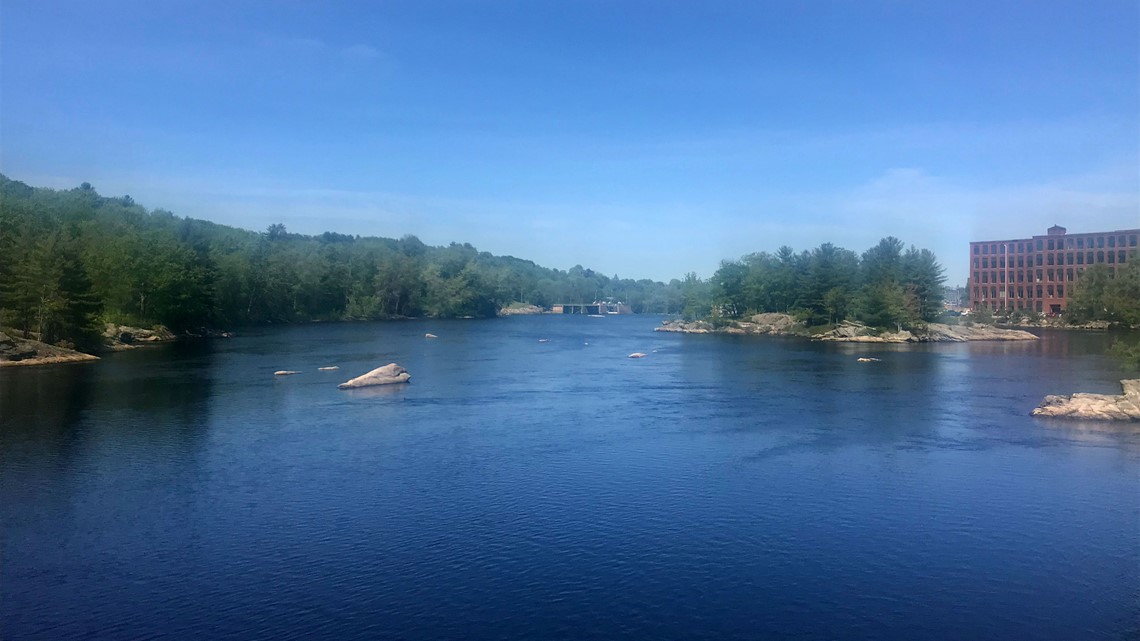 She'll travel the length of the Androscoggin River, 160 miles total, averaging 10-13 miles per day, by paddling in her canoe all for a cause.
"Our mission is to protect, restore, and enhance the ecological health of Maine's river systems," says nonprofit organization Maine Rivers executive director, Landis Hudson.
Deraspe is hoping to fundraise for, and raise awareness of, Maine Rivers while on her trek on the Androscoggin.
"Knowing that she's a Maine guide, knowing that she knows a lot about the river, and her interest in helping more people connect to it, just sounded fascinating, interesting, and like something that I thought would help the mission of my organization," says Hudson.
To learn more about the mission of Maine Rivers, visit their website here.
"It feels like since the Industrial Revolution, we turned our backs away from these rivers, and that's what this trip is about, to turn towards our rivers and waterways and take care of business," says Deraspe.
To learn more about Deraspe's Androscoggin trip or to donate to the Maine Rivers nonprofit, visit the GoFundMe page here.
The Sea Dog in Topsham is sponsoring an event on the 14th, free and open to the public, at Deraspe's designated finish line.