PORTLAND, Maine — Portland in recent years has witnessed a significant increase in young immigrants arriving alone, without their parents.
What may come as a surprise is that about half of them are minors who face challenges of finding a place to live and access to education.
This journey for these children is filled with fear and uncertainty as they embark on a treacherous journey, often carrying nothing but hope and a strong work ethic.
One of these brave individuals is Chanelle Irakoze, who arrived in Portland in 2011 as a minor. Chanelle's parents made the painful decision to send her to the United States, desperately hoping to save her life.
"The journey was scary," she said. "I was lost, meaning, 'What do I do? Who do I talk to?'"
Chanelle speaks of the overwhelming fear and confusion she experienced.
"I was like so when are we going? They [her family] were like, 'We who? It's only you, because of what was happening in the country,'" she said. "I would say all of the chaos, kidnapping, and raping, they picked me, yeah, they picked me instead of my brothers."
Lost and uncertain, she wondered where to turn for help. Enrolling herself at Deering High School in Maine was just the first step. However, she still needed a place to call home and found solace when she met Lucky Hollander.
"I got an email from the guidance counselor at Deering High School, across the street [from her home], who talked about the young woman who needed a place to stay who was here alone," she said. "I called her to see what that was all about, then we agreed to let her stay until the end of the school year."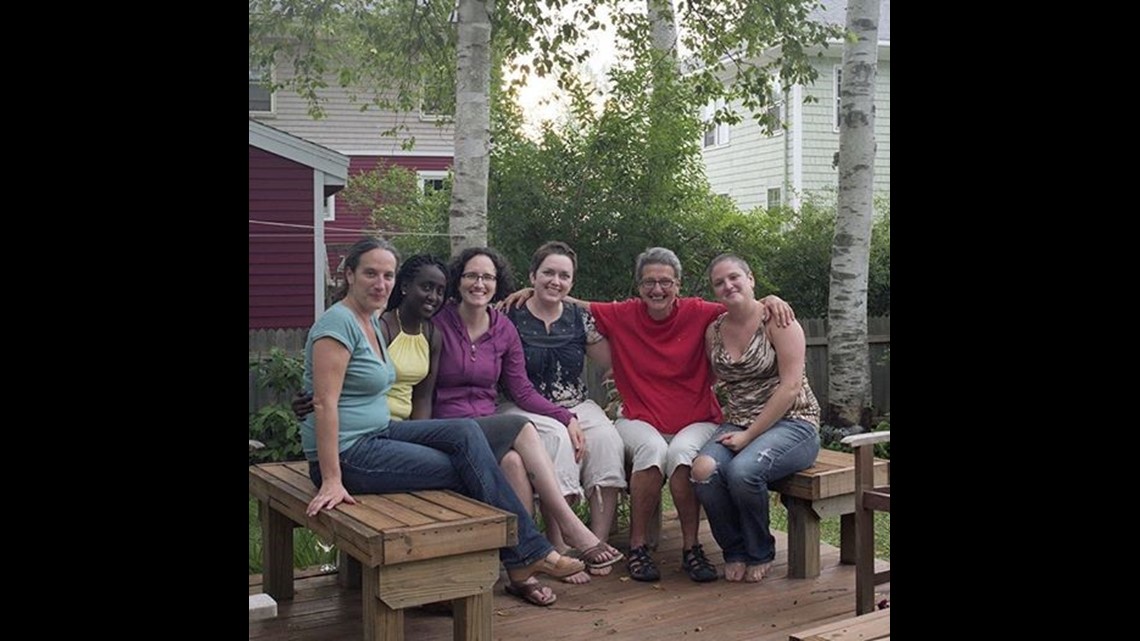 Lucky decided to open her home to Chanelle, along with her three daughters, and husband, providing her with the stability and support she desperately needed.
Chanelle's story inspired Lucky to delve deeper into the issue of unaccompanied youth immigrants.
"No child has the skills or emotional stability to have their families disappear," Lucky said.
Drawing upon her background in child and family services, Lucky reached out to everyone she knew, seeking host families to offer a safe haven for these vulnerable young individuals.
"The stories are a little bit different, but they are all the same in the fundamentals," Lucky said.
Reflecting on her efforts, Lucky emphasized that all the kids who arrive in Portland have experienced the loss of a parent, separation, or uncertainty about their parents' whereabouts.
"Sometimes they came here with a plan, but the plan didn't work out," she said.
Since 2016, she has managed to find homes for an astounding 70 kids, all with diverse yet fundamentally similar experiences.
Among these remarkable stories is that of Michaela, a student at Bowdoin College, who also arrived from Burundi.
Because of privacy concerns, Michaela requested her identity be concealed.
Reflecting on her experience, she describes the profound sadness of the journey here.
"When you get to the airport, it starts to set in how incredibly sad it actually is," she said. "I'm still working through a lot of that, a lot of PTSD."
Michaela acknowledged the critical role her host family played in her survival and well-being but also credits her own hard work for achieving success.
However, not all young immigrants immediately find host families.
In the past 18 months, 70 young people have found themselves there, with half of them being under the age of 18.
This shelter, operating 24/7, offers three daily meals and crucial resources to meet the needs of these young immigrants.
Leah McDonald, the senior director of Preble Street, emphasizes that many of these individuals arrive traumatized.
"Many times Preble Street Teen Center is the first place that a lot of these young people land. They don't have English language skills, and they don't know where they are or what they are going to do", McDonald said. "They are fleeing their home country because of traumatic things that have impacted, so it's not to be underestimated the impact of that trauma when they arrive in this country."
Since these young immigrants must leave the Preble Street Teen Center at the age of 18, host families like the Beliveaus have stepped in to provide support while they are still minors.
"You know, it's a great experience," Blanche Beliveau said. "It's a lot of work."
The Beliveaus took in a 16-year-old boy and raised him as their own.
"People say to me all the time, 'You saved this kid.' I didn't save him, he saved himself," Blanche said.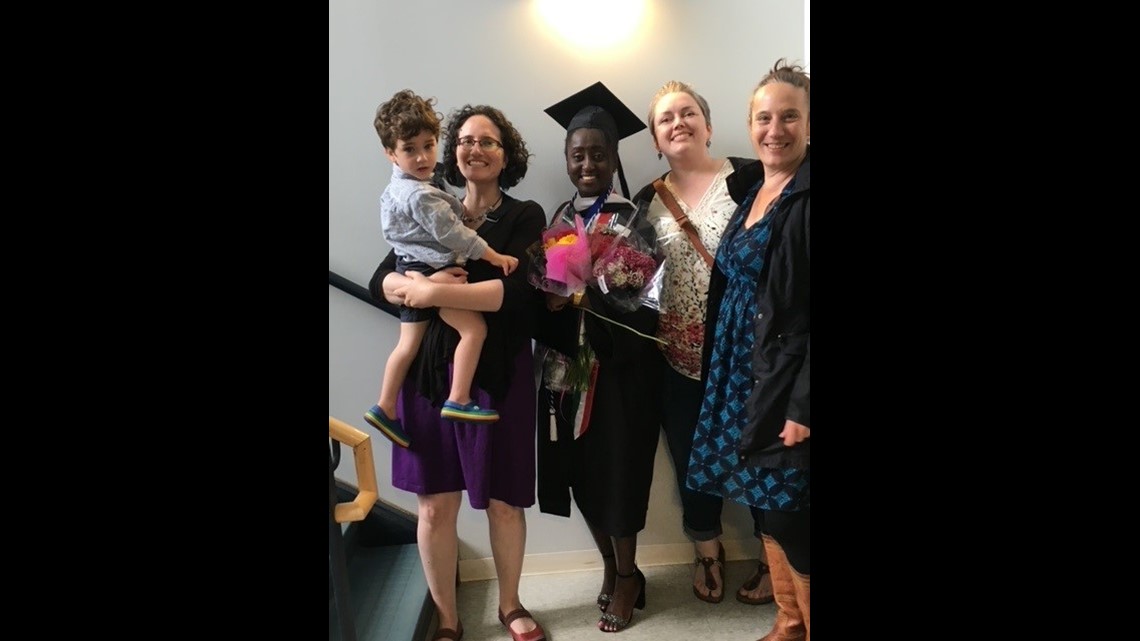 Chanelle arrived here when she was 12. Now, she has a master's degree in health care and a bachelor's degree in neuroscience and public health. She credits her survival and success to her host family, the Hollanders.
"I really can't imagine what I would have become then, but it was really a blessing that dropped in front of me," Chanelle said.
Advocates say they need your help. There are things you can do to help, it doesn't matter how small, because they can make an impact.
To consider going through the process of housing a teen or offering financial help, you can contact the Preble Street Teen Center.
More NEWS CENTER Maine stories