SINCLAIR (NEWS CENTER Maine) -- Way up by Maine's northern border with Canada spins a 427-foot ice carousel. It started as a fun idea and ended in a stunning triumph.
"It's strong. It's safe and we're just having fun with it," said Mike Cyr, one of the organizers.
The carousel weighs 22 million pounds. It spins at about two-tenths of a mile an hour, making one revolution in about an hour and a half.
It's a big circle cut in the ice. It is spun at well under one mile an hour by three outboard engines.
It all started when Ken Marktin and Roger Morneault were in a crawl space working on a furnace.
"Roger said, 'you should see what I saw on YouTube!" said Ken.
After a brief discussion, they both said, "Let's do it!"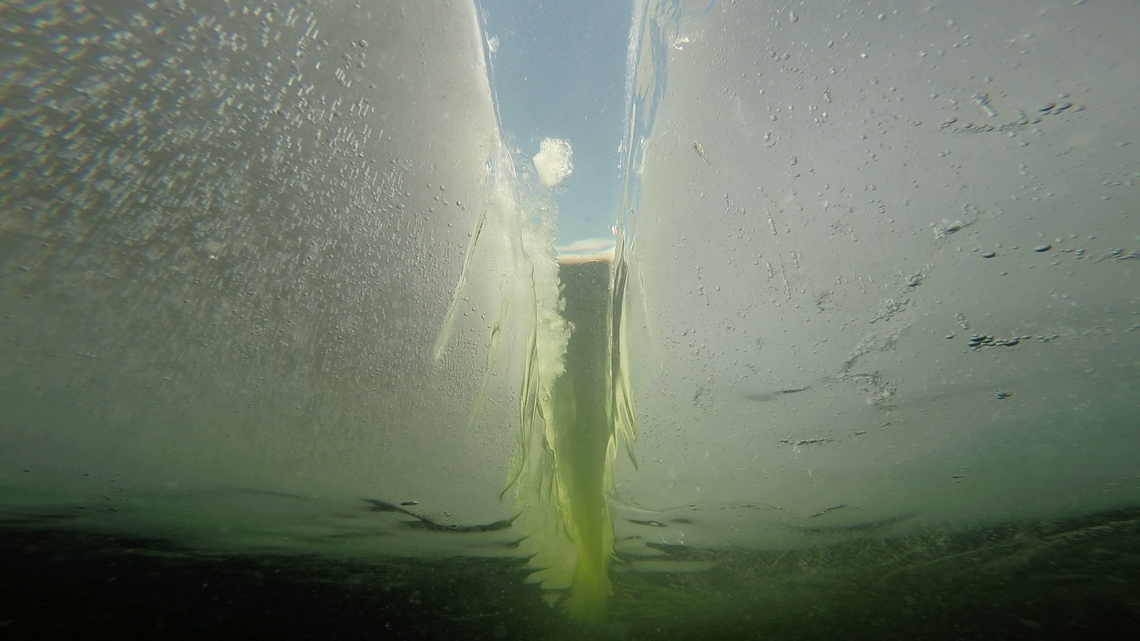 It took about 100 volunteers six weeks. More than 60 businesses contributed materials and prizes.
The project has become a fundraiser for Meals on Wheels.
Volunteers used ice augers to make 1,431 holes in the ice. They then used chainsaws with long blades to cut between the holes. After a channel was opened, they cleaned the edges with saws.
On Sunday, they turned off the motors which were powering the carousel. About 45 minutes later, the carousel came to a stop.
Organizers do not expect to turn the carousel again. Wind chills in the Northern Maine town of Sinclair are near zero and it's difficult to keep the channel from freezing.