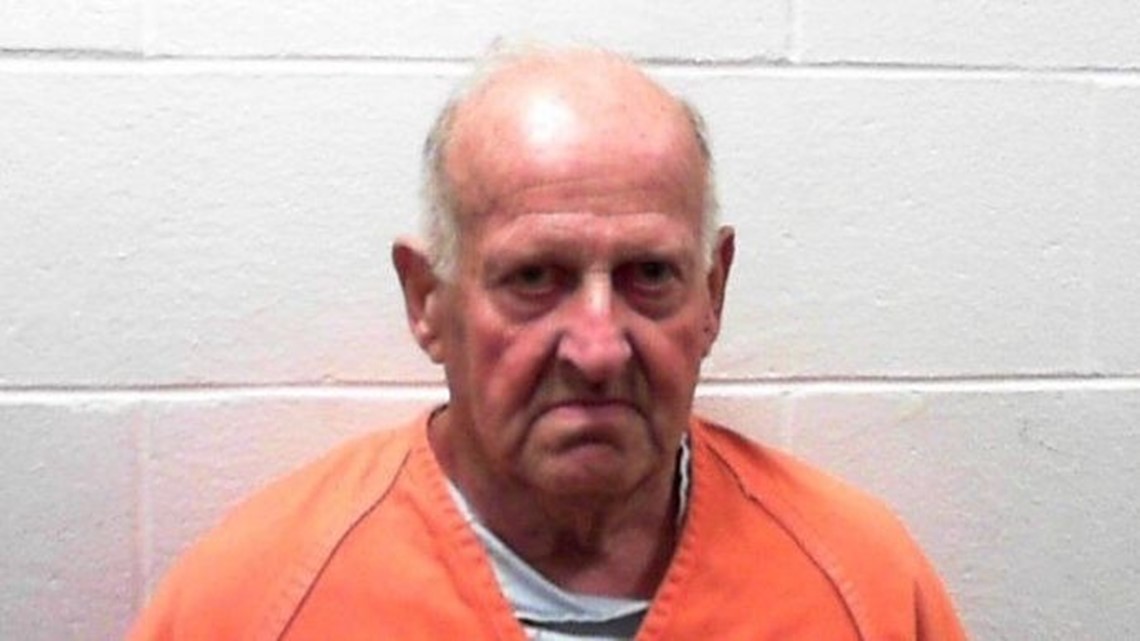 On January 31, 1979, Albert Flick drove to his soon-to-be-ex-wife's house and stabbed her multiple times in the neck and chest, and once through the heart.
Sandra Flick had served Albert with divorce papers three weeks prior, and had asked him to come by to get some of his belongings.
The couple's children were in the home at the time, including then 12-year-old Elsie Kimball, Sandra's daughter from a previous marriage. "I remember being behind the door in the bedroom when [Al] knocked, because I didn't want him to know [I was home]," she told NEWS CENTER Maine over the phone from her home in Silver Springs, Florida. "I remember my mother screaming my name and me running out the door."
Elsie Kimball is now 52-years-old, married with kids, and goes by Elsie Clement. She said she buried most of the pain of her mother's murder, until Tuesday morning, when she read the news that her mother's murderer had allegedly killed another woman.
"I don't understand how somebody that is obviously such a threat to society was back on the streets," Clement said. "I don't understand. I can't for the life of me wrap my head around it. I can't."
When a jury convicted Albert Flick of the murder in 1979, he was sentenced to serve 30 years at the Maine State Prison. He was released on October 6, 2000 - just over 20 years later.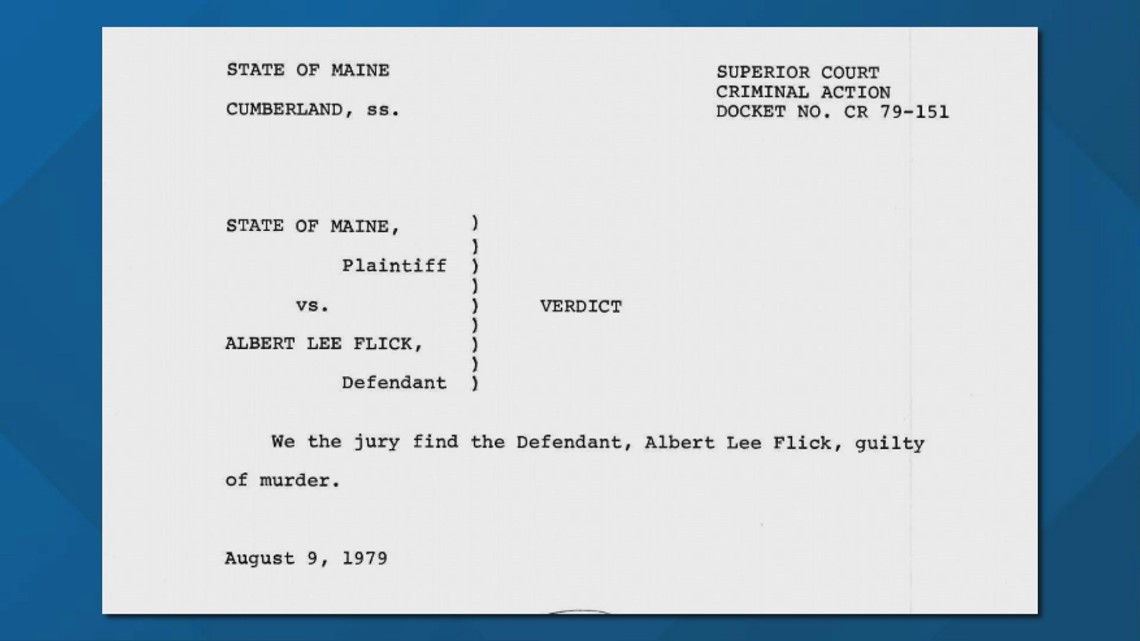 Court documents show that the day of the 1979 murder, Albert Flick packed a gun and a knife in his car, parked nearly a mile away from his former home, and went into the house to get his belongings. As then 12-year-old Elsie looked through a crack in her bedroom door, she watched Albert Flick take a knife out and show Sandra how to cut hooks from fishing lines.
Flick then "seized [Sandra's] arm and bent it behind her back, putting his other hand over her mouth," court documents show. "He pushed her over to the chair, saying that he loved her and didn't want to have to hurt her."
That's when Elsie heard her mother scream, and ran out of the house. She was scared of Flick, because he used to "beat the crap" out of her and her sister, she said.
Albert Flick appealed his case every step of the way: the conviction, the sentence, and the evidence. He took the appeals all the way to Maine's Supreme Court. Supreme Court justices agreed with the original verdict, and Flick was remanded to the Maine State Prison.
He was released 10 years earlier than his original sentence. A Department of Corrections spokesperson told NEWS CENTER Maine that at the time, "prisoners were awarded a significant amount of good time at the start of their sentences, which they could only lose due to disciplinary infractions." Spokesperson Kelene Barrows said prisoners could also earn more "good time" by working a prison job.
Albert Flick's crimes didn't stop when he was released from prison in 2000. Flick was in an out of prison with charges of criminal threatening with a dangerous weapon, tampering with a witness, violating conditions of release, and assault, according to the Department of Corrections.
Flick was released from prison most recently on January 28, 2016.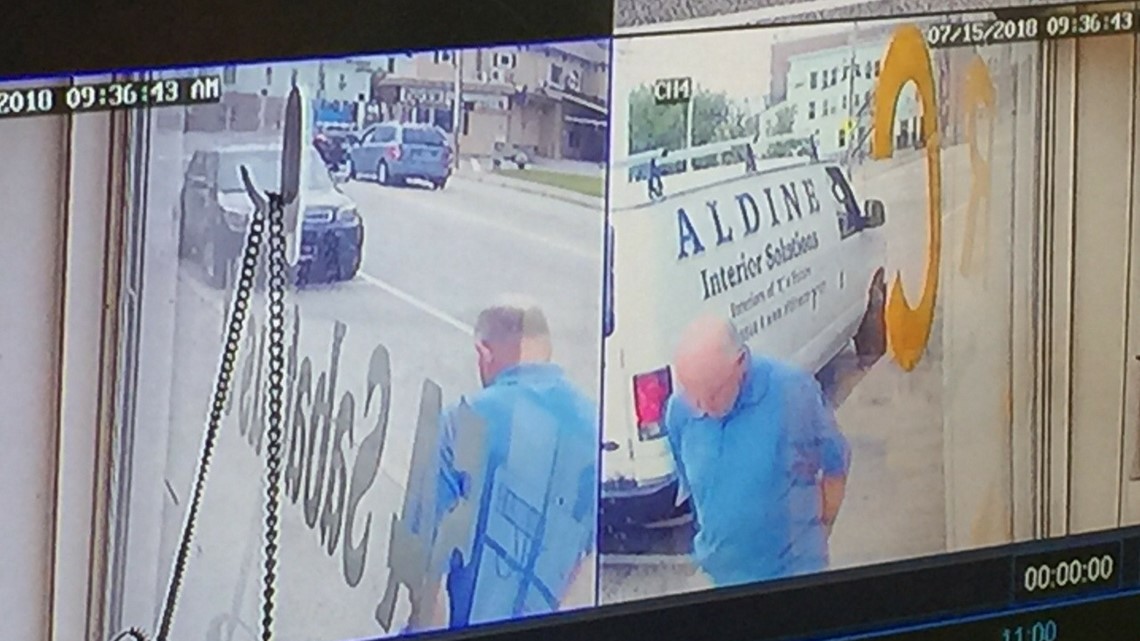 On the morning of July 15, 2018, police say Albert Flick stabbed 48-year-old Kimberly Dobbie to death outside of a Lewiston laundromat as her 11-year-old twins watched.
Sandra Flick's daughter believes Dobbie's death could and should have been prevented. Speaking about all attorneys and judges involved in her mother's murder case, she said, "I just don't understand how all these people can justify their part in this. Because even though [Flick is] the one that actually committed the criime, I think that their actions provided the opportunity."
Elsie Clement said her heart breaks for Kim Dobbie's twin boys. "They will spend the rest of their lives second-guessing and questioning themselves. If I had tried to defend her instead of running, would she be alive?" she said.
Clement has dealt with the demons of her mother's death for nearly 40 years. "I would like to just see [everyone involved] in a line and stand there and tell [Dobbie's] boys, explain to them how this man was on the streets and how it's okay," she said. "How the law makes it alright for their mom to now be gone and for them to have to witness it."