STATEWIDE (NEWS CENTER Maine) -- Of the few schools in Maine that held classes Wednesday, students from multiple districts and colleges participated in the National School Walkout Day.
Students at Yarmouth High School had a delayed start, and held their demonstration as scheduled.
"It's our school. It's our safety, and we can be in charge of that," said Anna Parker, a senior at Yarmouth High School. "I was awestruck. I was so proud of my town and my community for coming together."
Teens left class for 17 minutes: one minute for each of the people killed in the school shooting in Parkland, Florida.
"Seeing so many kids my age stand up and say enough is enough inspired me to do the same," said Sage Watterson, a senior.
Administrators there also provided options for students who did not want to participate.
In Freeport, school was canceled, but students still gathered on Main Street.
"This is not to take away or protest any of the second Amendment rights. None of us are here to infringe upon anybody's rights or say that somebody can't do what they want," said Freeport High School junior Ben Morang. "This is kids' lives we're talking about, and if we can't put laws into place to protect them, then there's something wrong with our government."
"It seems like such a closeted topic that no one wants to address, but it's ridiculous that we're doing nothing about it," said Jefferson Lane, a Freeport junior.
The demonstration in Freeport was a last-minute, student-organized effort on social media since school was closed.
In York, the walkout was the first organized event for a new student group called 'SAFER,' Students Advocating for Firearm and Emergency Reform.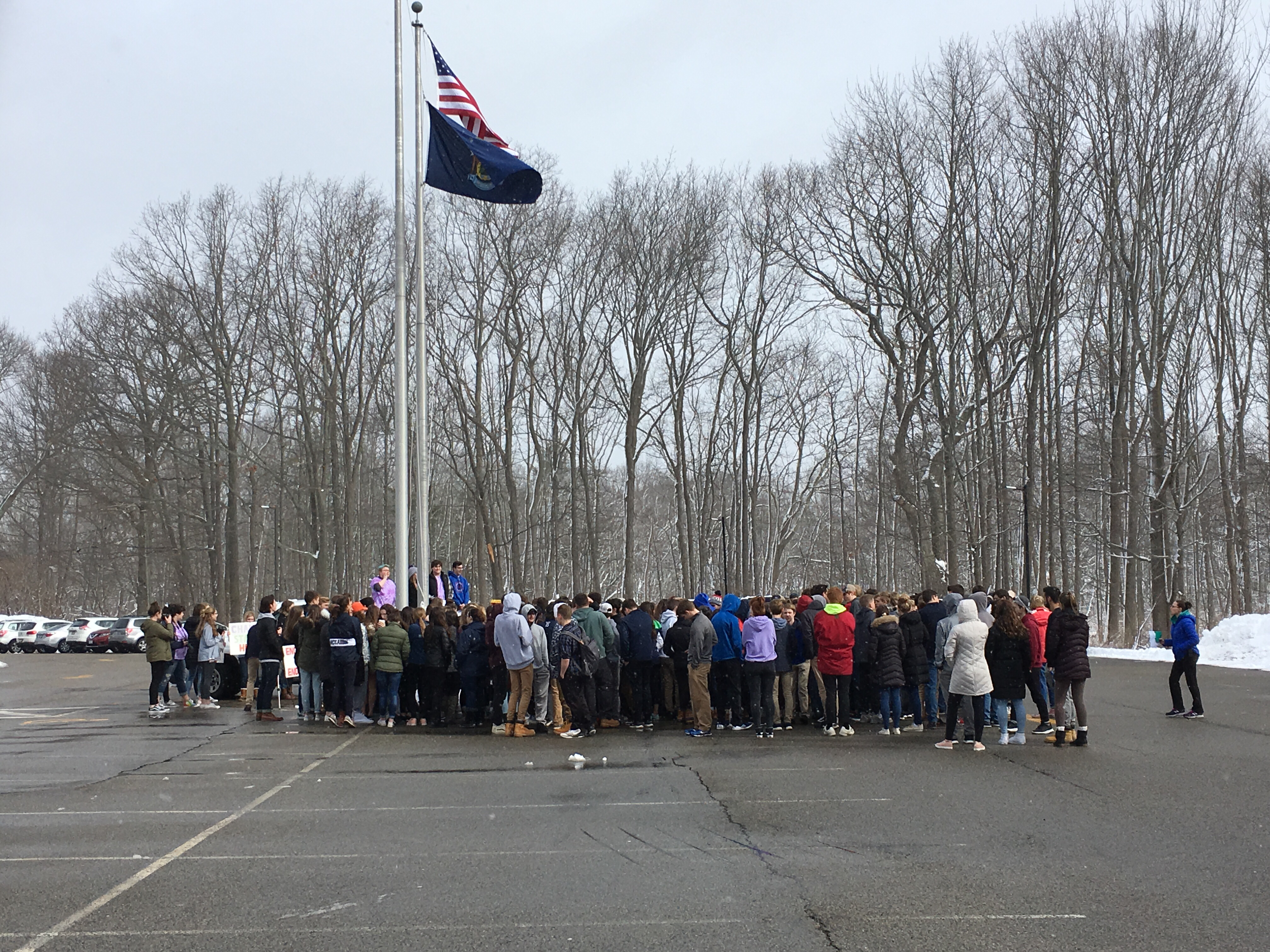 "We have students today that don't support the walkout and we have students today who want to walkout but their parents won't let them walk out, so sometimes it's hard to talk about this issue," said York senior Sophie Blanchard.
Staff held a student body-wide debrief after the demonstrations.
On social media, many used the hashtag #walkupnotout, encouraging kids to talk to withdrawn or troubled peers who need a friend, instead of protesting gun laws.
"There are things that every party can support that we could be doing -- things like background checks and gun safety courses that every American wants. No American wants to see school children shot in their classrooms," said senior Karsten Nees.
Even college students at Colby and Saint Joseph's demonstrated. 17 empty backpacks lined the hall at the college in Standish, symbolizing the lives taken in Florida.
"One voice can make a change, but 100 voices like we had today are making a movement," said Yarmouth senior Eliza Brown.
Yarmouth principal Eric Klein said about 200 students, roughly half the student body, attended the event.