CLARKSVILLE, Ind. — This week on Good Morning Kentuckiana, we're featuring some fun summer activities to keep kids busy while they're out of school. A free trip to the Falls of the Ohio State Park is a great option for the outdoorsy type.
"This is a family park. It's a place where people can get away from the grinds of the city and urbanization and come relax," Dale Brown, the assistant property manager said.
Brown was our tour guide for the day. He filled an old milk jug with water and splashed it over rocks.
"If you get the rocks wet, they come to life a little bit," Brown said. "Those the largest exposed Devonian fossil beds in the world."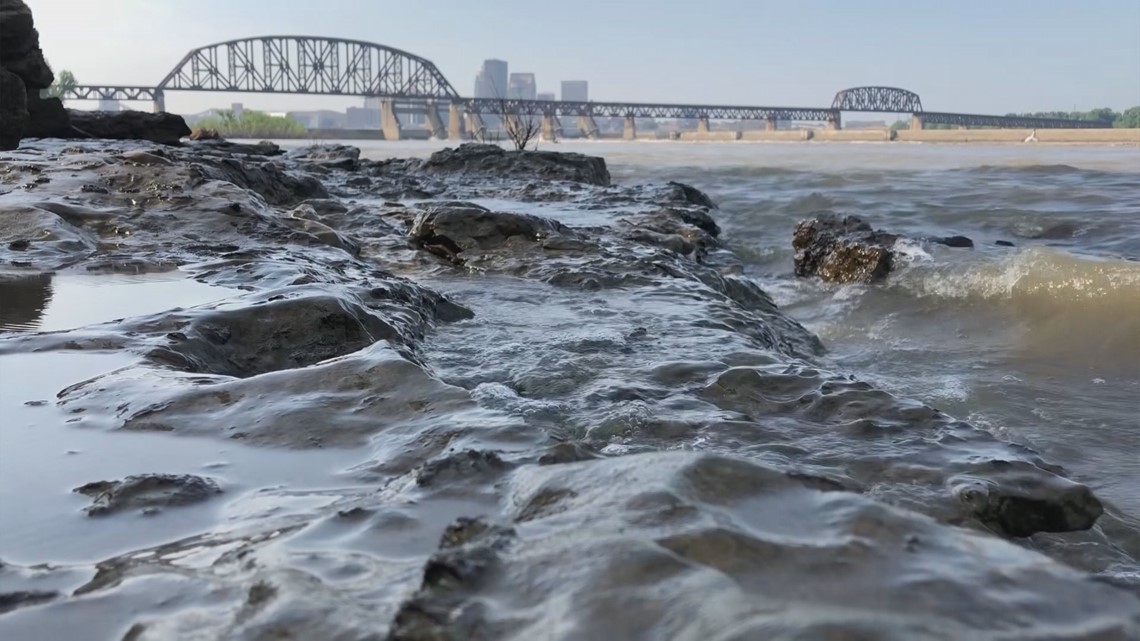 You can scout out nearly 70 acres of fossils at the Falls of the Ohio, shedding light on what walked this earth more than 417 million years ago. Walk these trails on your own throughout the week or hike with a guide each weekend. Just remember those tennis shoes and bottled water.
The fossil beds are a part of the National Wildlife Conservation area, meaning you can't dig any up yourself. But there are several mounds of dirt and rock, sitting just off to the side of the parking lot, you can sift through to find fossils, which you can take home.
"Where you're standing right now, 390 million years ago, would've been a shallow ocean about 30 degrees south of the equator, and we know that, because the rocks and fossils are telling us with clues," Brown said. "Here, we also have evidence of the glaciers. This is sandstone. When the sun's out, you'll actually see these boulders glitter a little bit because they have quartz or sand in them."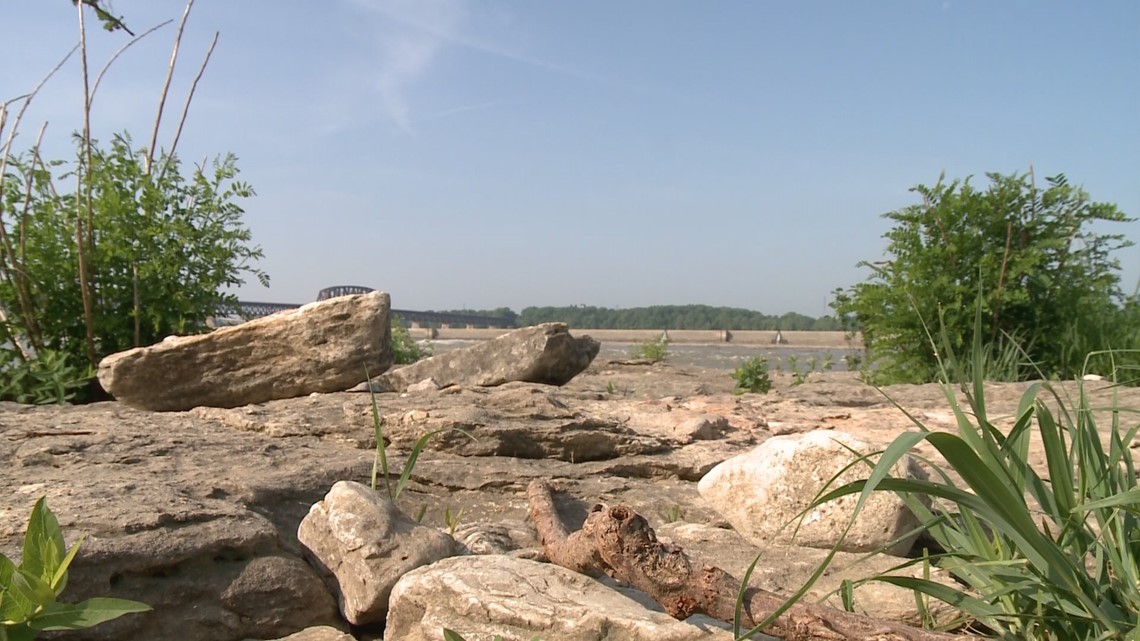 If you'd rather be on the water, you can hit the waves in your fishing boat or kayak.
"We get kayakers out here in the rapids and they practice like they're in the Colorado River. Those guys like to get out there and challenge themselves," Brown said.
You can also search for the best freshwater driftwood just feet from shore. Brown says people come from as far as Nashville and Bloomington to collect the wood, which is useful for home decor, birdhouses, and walking sticks.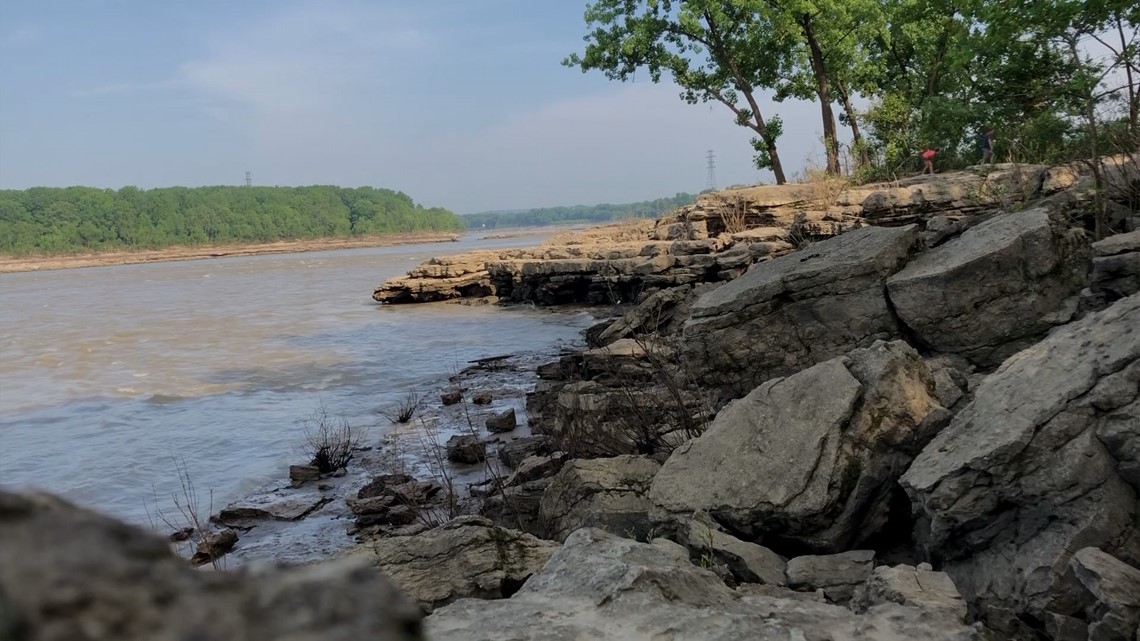 "The other thing you can take all you want with you is trash," Brown laughed.
On Saturday, June 15, the community is invited to take part in a river sweep along the Ohio in an effort to keep the banks clean. While you're visiting, you can tour the area by bike or walk your dog along one of the many trails.
The Interpretive Center houses a wildlife viewing area, where you can spot dozens of birds from the comfort of an air-conditioned room.
"For adults, it's one of the main attractions," Brown said. Stay at least 5 minutes and Brown says you're guaranteed to see at least one hummingbird.
Next door, you can also visit the Falls of the Ohio museum, a cost of 7 to 9 dollars for adults. It's free for kids under 5. Included is a 14-minute movie on the Lewis and Clark expedition, a journey which began along the Falls of the Ohio. Just a few minutes down the road, you can walk through a cabin built by George Rogers Clark.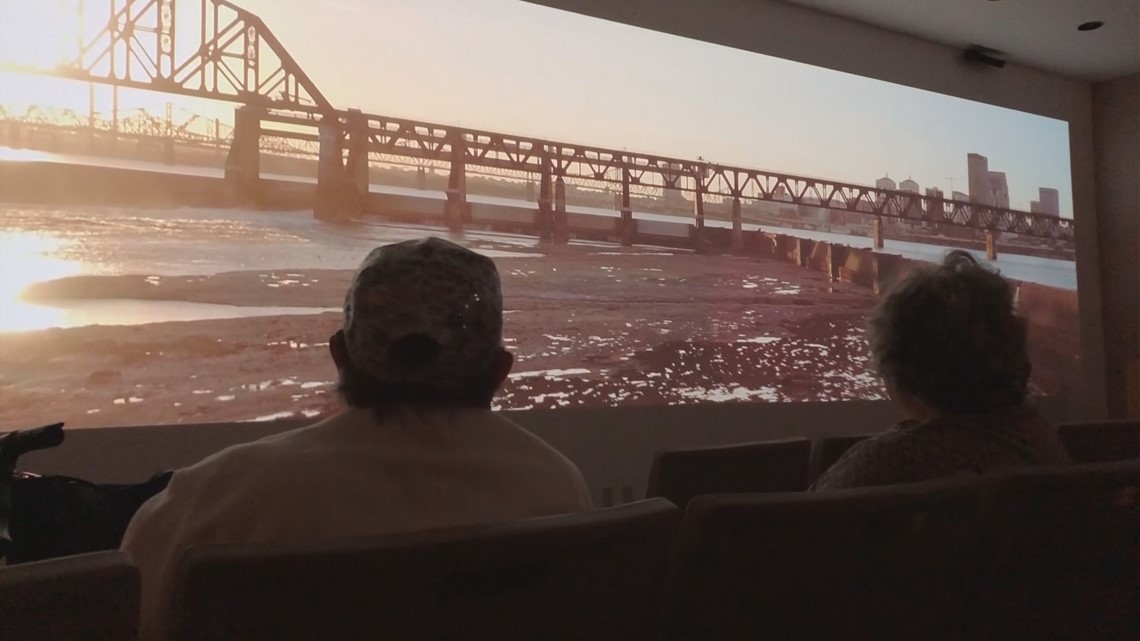 It's a much different view today than what he saw, but one still full of history and adventure.
The Falls of the Ohio also accepts Cultural passes, if you have one, which get you free entry into a number of fun sites around Metro Louisville through August 10.