WOOLWICH (NEWS CENTER Maine) -- Building a dream home turned into a nightmare for Cassandra Bowen and her family.
"We were just so shocked," said Bowen.
The graphic designer, who works for the federal government was ready to move her family to Maine from Virginia to be closer to her parents. They found a lot in Woolwich before spring, signed a contract and got the financing in order. They broke ground in May, shortly after receiving clearance from the title company, which included this warning:
Fraud warning!!! Hackers may send you an email attempting to get you to wire money to them. These emails would appear to be from us and would contain phony email addresses and phone numbers. Save this email and only use the contact information provided below!
Bowen says she saw the paperwork and filed it away. Now, she wishes she had read it more closely.
"Everything was fine until closing day," she said.
From Virginia, Bowen worked with a Maine real estate agent. On July 19th, her agent received an e-mail she thought was from the title company. It read in part:
"Please inform the buyer that I will be sending the wire instructions and wire amount directly to them in a secured e-mail to avoid any fraudulent interception."
It was signed with the name of a woman she knew.
"They somehow knew that that person worked with my real estate agent at that title company," said Bowen.
But there was a sign they later learned is a classic red flag: the e-mail address, docufiles@comcast.net, was not an official e-mail from the title company. Bowen says it looked so real that her real estate agent forwarded the email along, instructing her to make the wire transfer.
"I've only bought a house once besides this one, and that was five years ago," she said. "And I don't remember at all the process. So you depend on the people who do know the process to give you direction."
The first wire was on July 19th for $9,542.64. On August 3rd, she noticed the closing cost was $10,825.34 and asked the closer at Guaranteed Rate if she needed to wire the difference. They responded telling her to go ahead and wire the difference and she would be refunded any overages. She did not wire the second round of funds, $2,700, until closing day: August 8.
That's when she realized the money, was gone.
"I said I wired it per the instructions we received," she said. "And the title company just looked at us and said, 'what do you mean you wired it? We don't do wires.'"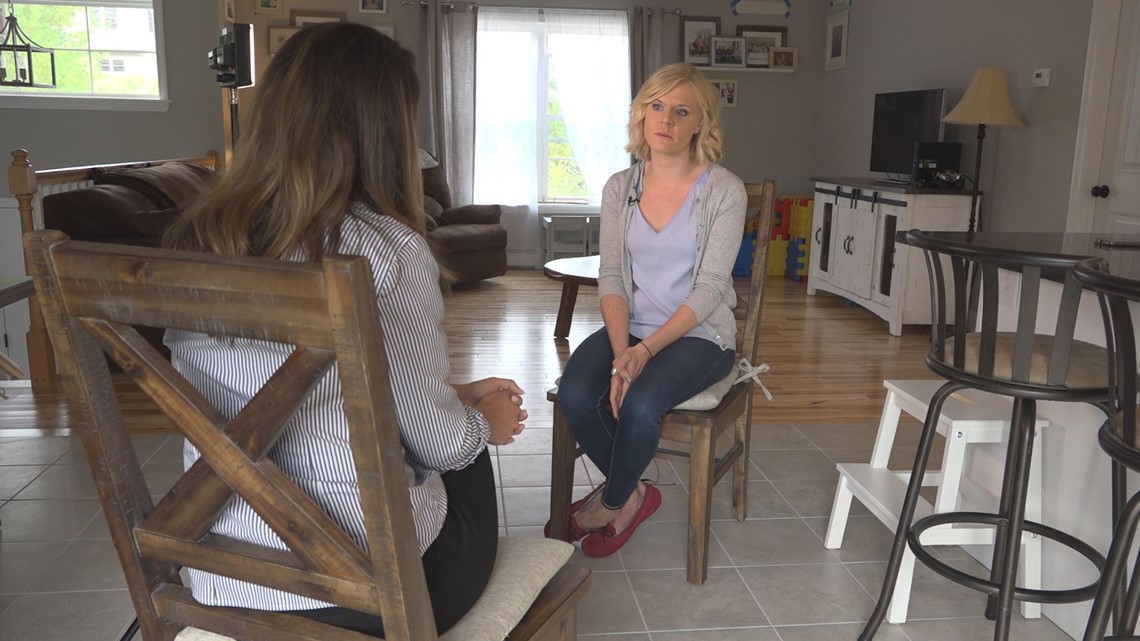 Once they realized it was fraud, she called her bank, USAA. They were able to get the $2,700 back because it was wired that day. Bowen also called police and filed a complaint with the Attorney General's office, which works closely with Maine's Bureau of Consumer Credit Protection.
"These are folks who hack into the e-mail accounts of real estate professionals, of title companies," said Will Lund, Superintendent of Maine's Bureau of Consumer Credit Protection. "They then, as happened in this case, assume the identity of those professionals and send phishing scams, this is basically a phishing scam, they send fake e-mails trying to get consumers to do what they want."
Lund says phishing scammers have evolved over the last several years to use information of names and companies you would recognize.
"Cases like this have happened in the state of Maine and across the country," said Lund. "The FBI reported last year that it's close to a billion dollar cyber fraud they call it, across the country. A billion dollars either has been lost, or almost lost in cases of this nature."
If you do fall victim to a phishing scam like this, Lund says report it to your bank and the FBI right away.
"Time is of the essence," he adds.
He says if you report it within 12 to 24 hours:
"They may be able to reach into money transfer system and recover the funds," he said.
The next call you should make, Lund said, is to your attorney.
To make sure this doesn't happen to you do not trust e-mails. Pick up the phone and call the lender or title company directly to confirm authenticity of any messages or information you receive.
"For those of us who buy a house once every five years or every ten or fifteen years, it's a new world," he said. "And we tend to rely on the advice given to us by the real estate professionals. In this case, we really have to look out for ourselves."
As for Bowen, she and her family were able to close and move into her home with money borrowed from her parents.
"They took our money," she said. "Now what else can they take?"
Typically, Lund says cases like this go to court and the insurance for one of the parties involved may end up paying.
We did not name the real estate company or the title company. The title company did have warnings in all of its correspondence saying: "DO NOT WIRE MONEY." As for the real estate company, it is cooperating with investigators and representatives didn't want to comment.