NEWBURGH, Maine — UPDATE (June 22): A Maine State Police dispatcher told NEWS CENTER Maine that Cindy Dunton was found around 7 a.m. Wednesday off the Lindsey Road in Newburgh, a short distance from her home. She was found safe, but an ambulance came as a precaution.
The Maine Department of Inland Fisheries and Wildlife (MDIFW) later released details that Dunton was found approximately a quarter of a mile from her home with her two golden retrievers.
She appeared in good condition but was taken to a nearby hospital as a precautionary measure.
Game Warden Kris McCabe and a K9 had been out searching for Dunton when the K9 got a scent and found one of the golden retrievers. Dunton was found nearby.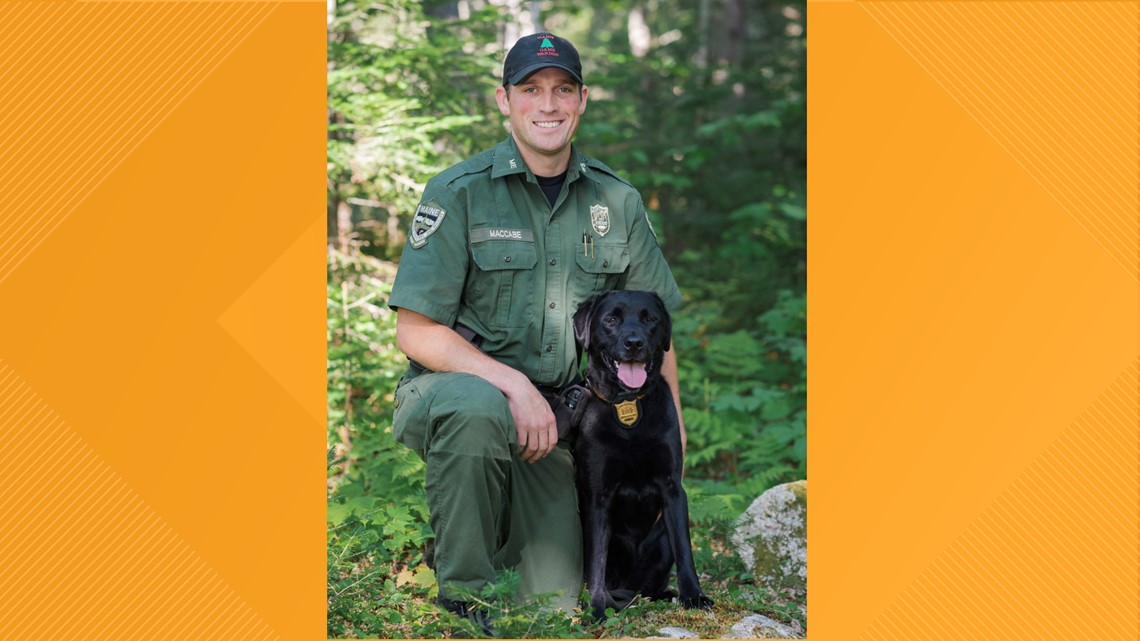 Over the course of the search, MDIFW said over 50 searchers were looking for Dunton, including the Maine Forest Service, Maine Army National Guard searching from the air, Maine Search and Rescue (MESAR), Maine Search and Rescue Dogs (MESARD), Maine State Police, Newburgh Fire and Rescue, and the town of Newburgh.
"I'd like to thank all who were involved in finding Cindy Dunton," Game Warden Lieutenant Aaron Cross said in a statement. "This was an excellent example of the great work we can do when agencies work together. It seems likely Dunton was wandering through the night, and having multiple organizations working together to find her meant we found her quickly."
The Maine Department of Inland Fisheries and Wildlife says Maine Game Wardens are conducting a search for a missing person in Newburgh on Tuesday.
The missing woman, Cindy Dunton, is 58-years-old and has dementia, according to the Maine Warden Service.
Dunton was last seen at approximately 8:20 a.m. Tuesday at her home on Lindsey Road in Newburgh. She's 5'3", weighs about 150 pounds, and has brown hair and brown eyes.
The Warden Service says she is likely to be accompanied by her two golden retrievers. Dunton does respond to her name, but is likely disoriented due to her dementia.
The Maine Warden Service is asking anyone with information to call Maine State Police Dispatch Center at 207-973-3700.