PORTLAND (NEWS CENTER Maine) --- A Good Samaritan rescued a man whose boat was on fire near Chebeague Island on Saturday evening, according to the U.S. Coast Guard.
Officials said they received a call at 8:21 p.m., that a 34 to 37-foot vessel was engulfed in flames.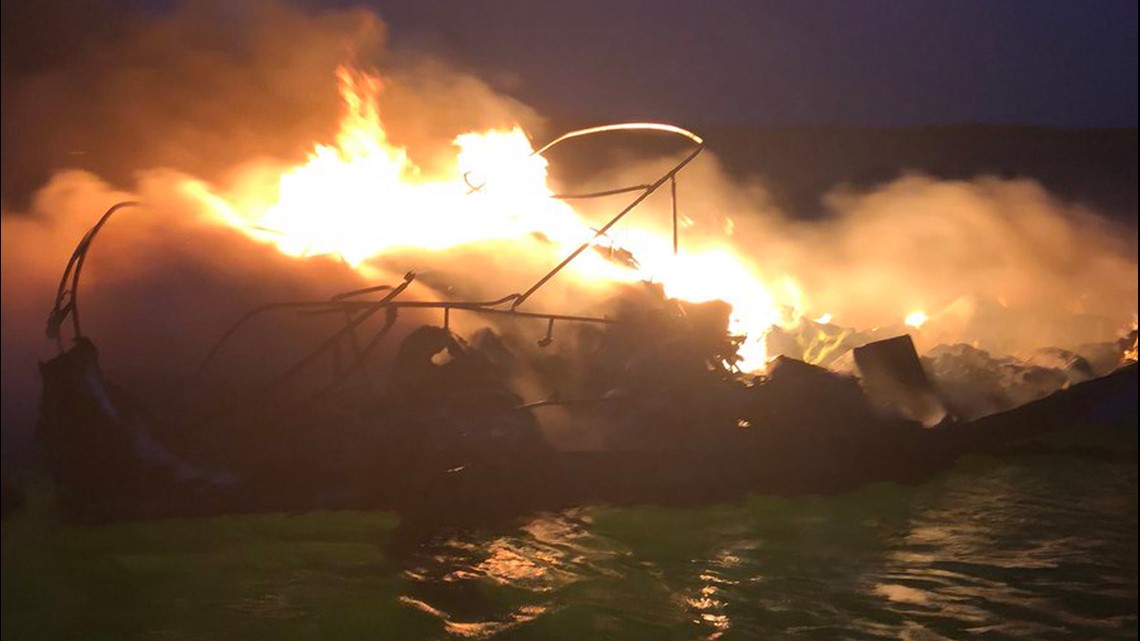 They said the Good Samaritan brought the man to Little John Island, where he was transported to Maine Medical Center with second-degree burns. The Portland Fire Department and the Maine Marine Patrol also responded.
The Coast Guard does not believe there were any hazardous materials on the boat. They said the wreckage sank just north of Little Chebeague Island, and that the operator was the only person on board.
We will continue to update this story as more information becomes available.