BOOTHBAY HARBOR, Maine — The Beach Cove Waterfront Inn on West Pond Road in Boothbay Harbor has been reduced to ashes after a fire Monday night, and the Office of the State Fire Marshal is investigating the cause.
The hotel and an adjacent private home are owned by Larissa and Andre Elizacov, according to town officials.
No injuries were reported, Boothbay Harbor Fire Chief Nick Upham said.
Upham said he was the first to arrive at the fire at about 8:25 p.m., and found the wooden, two-story structure "so fully deeply involved that it was starting to melt and smoke up buildings around it."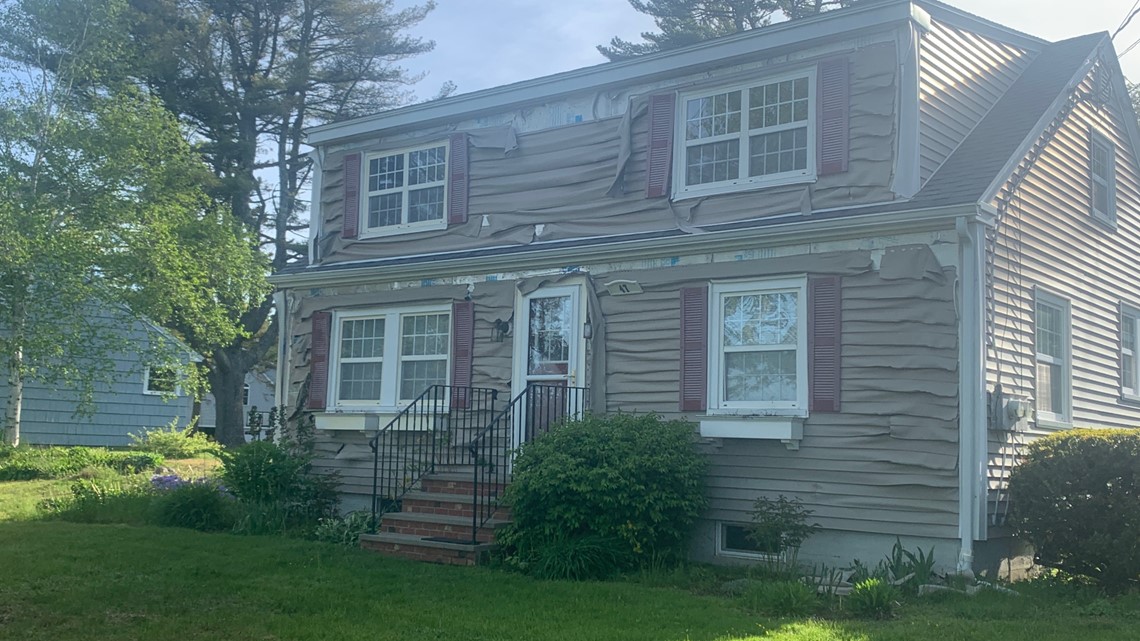 "There was no question of saving the motel," Upham said. "We couldn't even get close enough."
Several homes, including one owned by the owners of the inn, were occupied, so firefighters focused on saving them, he said.
A first alarm drew firefighters from the Boothbay peninsula: Boothbay Harbor, Boothbay, Edgecomb, and Southport. Upham said he immediately struck a second alarm, calling crews from Wiscasset, Damariscotta, Newcastle, and Bristol.
A propane valve leak caused an explosion, according to Upham, but he said he could not definitively say that was the cause of the fire.
"I have never seen anything like it in my life," Lisa Conn, a neighbor, told NEWS CENTER Maine. "It literally scared the daylights out of me."
"I thought I heard fireworks and I looked out my family room window and I noticed the whole sky was full of orange flames," she added.
The inn was scheduled to open on Memorial Day weekend. Upham said the inn had been there for decades and is usually full in the summer.
"I know yesterday the kids were out playing over there, and I thought, 'Summer is coming,'" Conn said. "So, to see this has really been sad."
Below are weather radar images that show the smoke plume from the motel fire.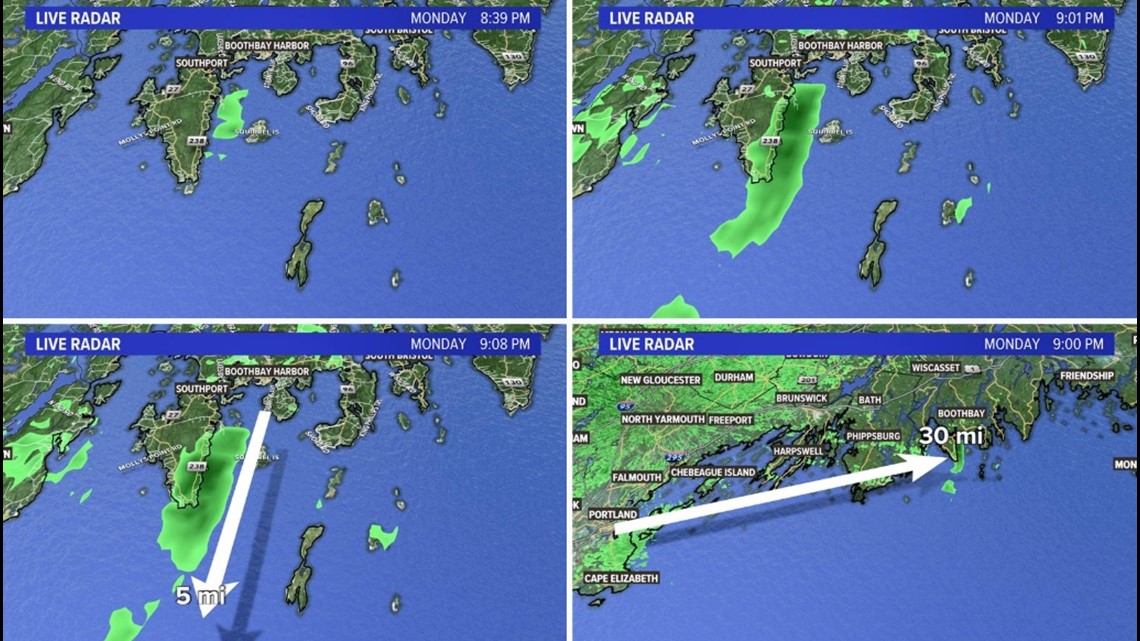 The assessed value of the two-story motel, originally built in 1976, is $1.1 million, according to tax records.
The building was insured, Upham said, and an insurance adjustor was at the scene late Tuesday morning speaking with the owners.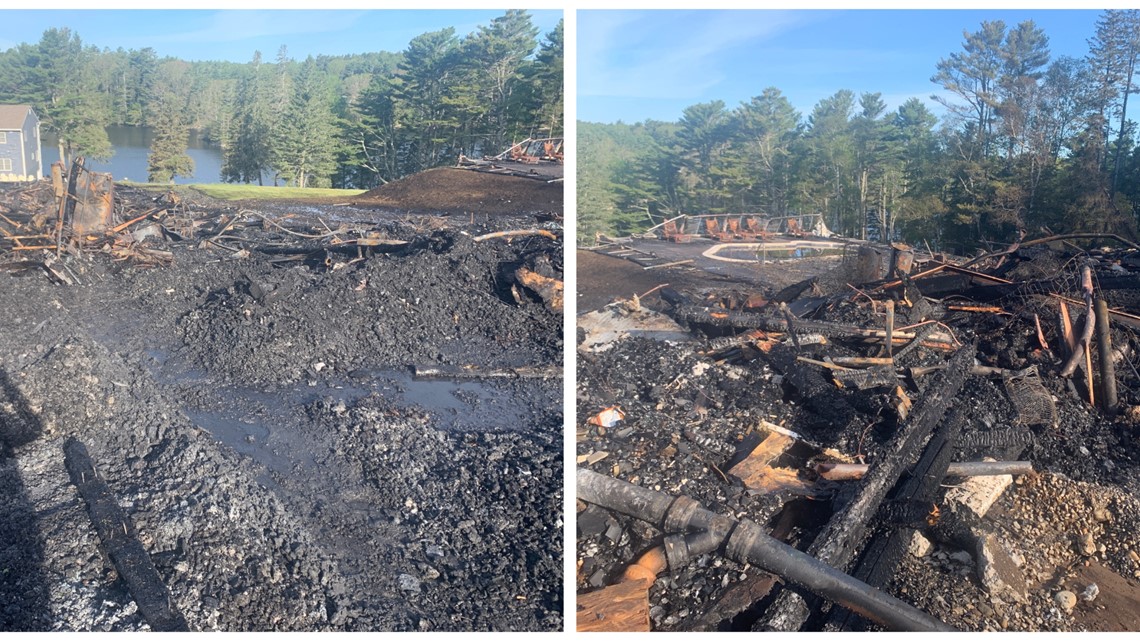 More NEWS CENTER Maine Stories