VERONA ISLAND, Maine — On Thursday morning of June 25, a major entrance to Verona Island, Maine, at the intersection of West Side Drive and Verona Park, was blocked off.
According to the Hancock County Sheriff's Office, they were contacted in the early hours of the morning by a "concerned citizen" regarding the well-being of her friend at 22 Westside Drive on Verona Island.
Officers began investigating and got a search warrant after learning of a "very violent domestic violence incident" that had been happening for several hours.
Police say they attempted to execute the search warrant at the home around 1 a.m. along with an arrest warrant for Jeffery Witham, 44, of Verona Island.
Hancock County Sheriff's officers say, after several hours, they realized they would need the help of the Maine State Police to safely execute the warrants, so State Police arrived to assist.
Police were able to safely execute the warrants around 9 a.m. At this point, NEWS CENTER Maine arrived on the scene as there were questions as to why there were so many police in the area, and why the entrance on that side of the island was blocked off, but police were unable to give comment at the time.
As a result of the search, Nathan Dilworth, 41, of Verona Island and Texas, was arrested and charged with possession of a firearm by a prohibited person.
Lintisha Oliveras, 37, of Verona Island was charged and arrested for violation of condition of release.
Both Dilworth and Oliveras were brought to the Hancock County Jail. At that point in time, police could not find Jeffery Witham.
Police say their investigation then continued into Penobscot County and with the help of the Bangor Police Department, Maine State Police, and Maine Drug Enforcement, Witham was found in Plymouth and arrested.
Witham was charged with domestic violence assault, terrorizing with a dangerous weapon, aggravated assault, domestic violence criminal threatening, and possession of a firearm by a prohibited person.
The home where the incident occurred is pictured below.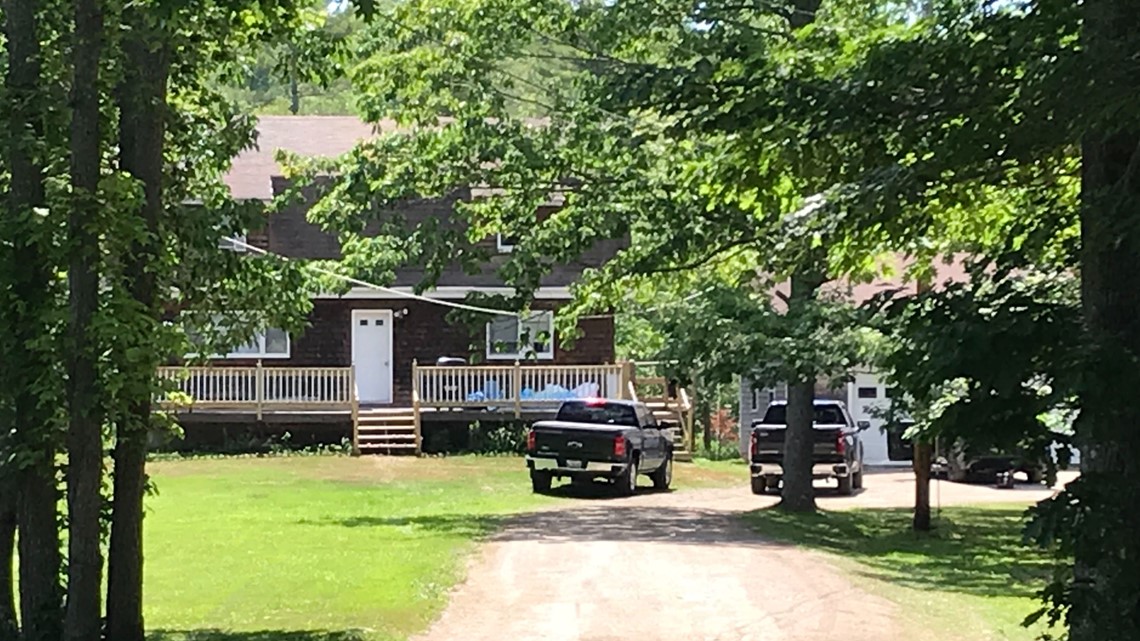 While the investigation was happening, NEWS CENTER Maine was working to uncover the details of what was going on. Police were unable to comment at the time, but our Hannah Yechivi spoke to a neighbor that says police bullhorns woke her up at 4 a.m.
"The bullhorns started up again and it was saying his name and any of the occupants of 22 West Side Drive to come out and then a little bit later they added that they had a warrant to search the premises for both the camper, the house, and the garage and to come out with their hands up and that nobody would be hurt and that everyone would be OK," said neighbor Julie Mattison.
Another neighbor told NEWS CENTER Maine she was familiar with the family living at the center of the scene.
"I live a mile down the road, they stopped at my house the other day looking for their dog and I just had a weird feeling about them. There was nothing in particular that I could put a finger on but I just had that sixth sense that there might be domestic violence in that family," said Sandie Dakin. "The little girl told me that the dog had bit her, and the woman seemed really demure, not talkative but he seemed nice enough, I talked to him last fall for about 10 minutes about his dogs, he seemed fine."