GORHAM, Maine — Crews from several towns responded to a massive barn fire in Gorham Tuesday night.
Firefighters received a call for a reported structure fire at Flaggy Meadow Farm on Flaggy Meadow Rd. around 8:40 p.m., according to Gorham Police Department Deputy Police Chief Mike Nault.
Firefighters from Gorham, Buxton, Standish, Scarborough, Windham and Westbrook were all on the scene to put out the flames.
No injuries were reported, but Nault said one firefighter was evaluated.
Officials confirmed there were cows inside of the barn when the fire broke out.
While some of the animals were evacuated, officials were not able to say if all made it to safety as of 9:30 p.m.
Deb Shurtleff Young, whose family owns the farm, told NEWS CENTER Maine on Facebook that most animals did make it out.
"People and other buildings are okay," she wrote. "The Young family truly appreciates all the concern and help during this tragic time."
The barn was completely destroyed in the fire.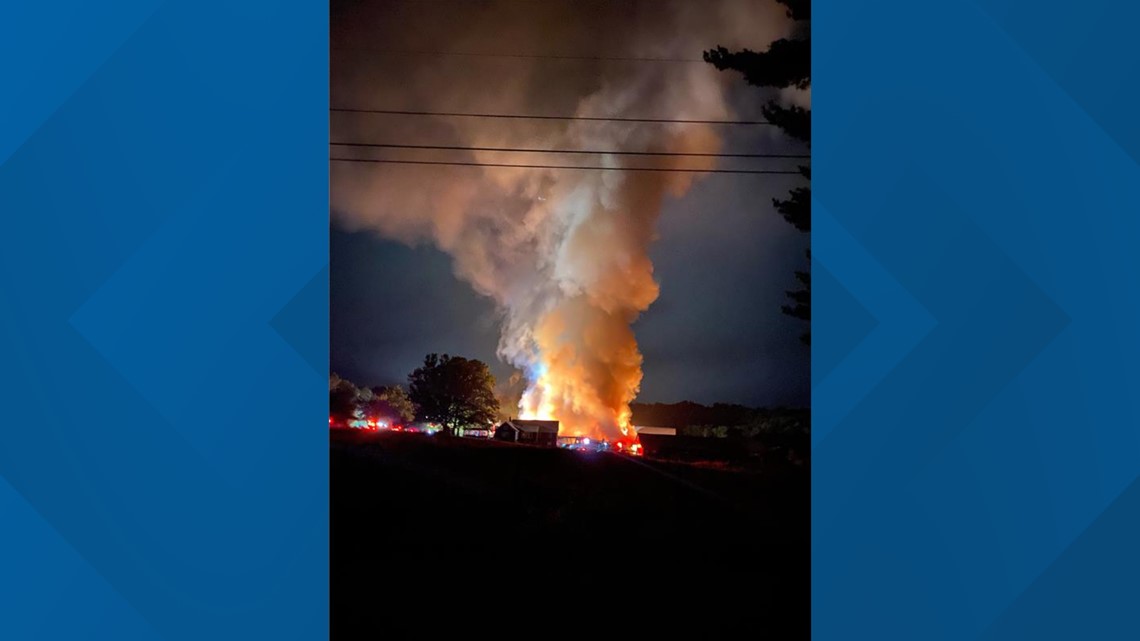 More NEWS CENTER Maine stories