YORK, Maine (NEWS CENTER Maine) -- Years ago the winter months were slow for lobster sales. Now, there is an uptick with Maine lobster exports to China as the celebrations begin for the upcoming Chinese New Year.
China's middle class is growing and many are celebrating the Year of the Dog with Maine Lobster. According to Maine Coast, a lobster wholesaler and distributor in York, the price point and the presentation of local lobsters are competing with the Australian market. Tom Adams, the co-owner of Maine Coast, says the Asian demand for Australian lobsters is driving the cost up.
"Over 40% of our sales in 2017 were to Asian countries," said Adams. "The demand for high quality food items for their celebrations is big and it definitely includes Maine lobsters."
Maine Coast opened in 2011 with four employees. Currently the company has over 50 employees and it distributes Maine lobster around the clock and around the world. Ninety percent of its lobsters are sold alive. During the first year of business Maine Coast sold 1-million pounds of lobster. In both 2016 and 2017 they exceeded 7-million pounds.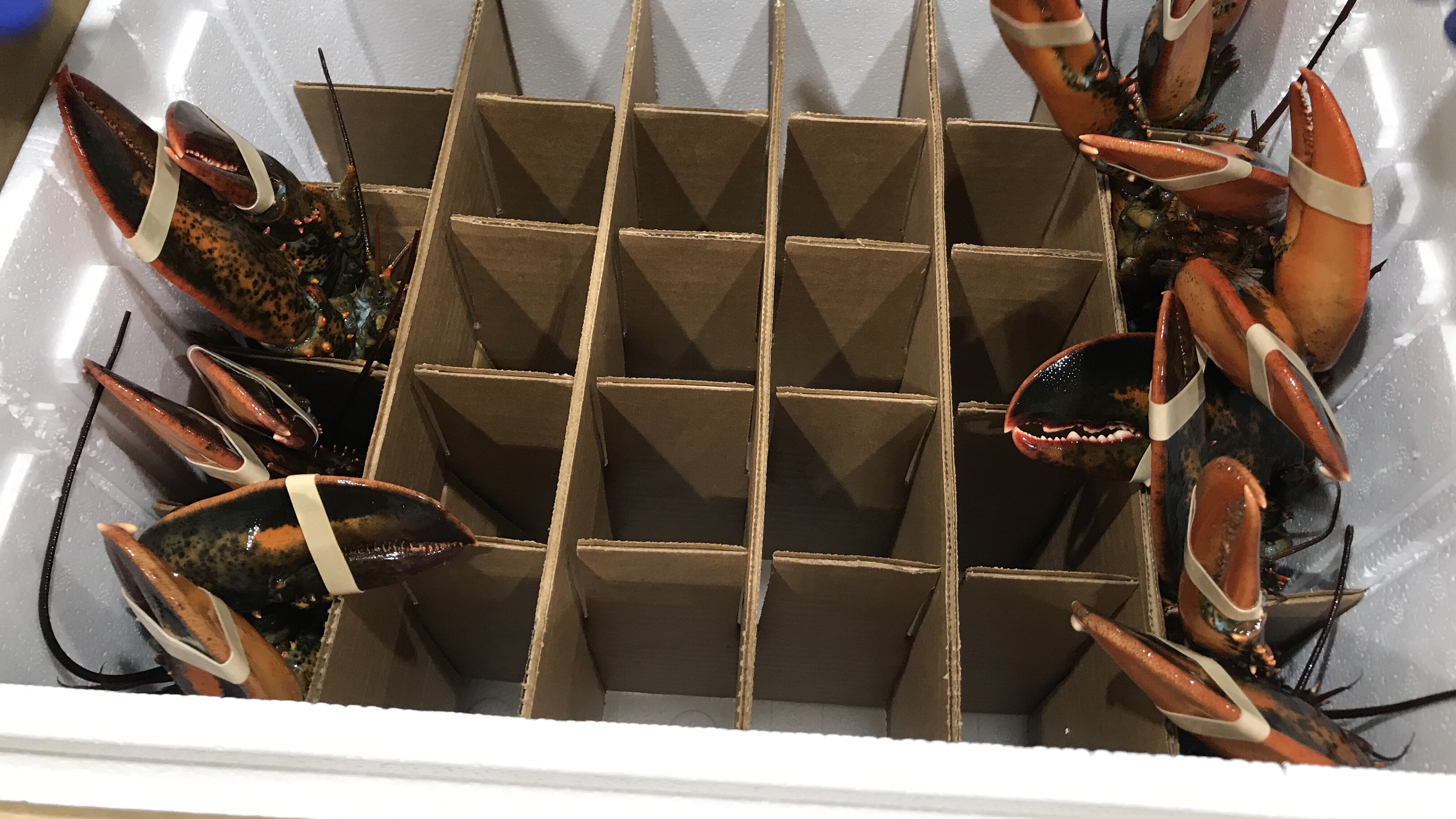 On Thursday, workers filled an order of 1,800 pounds. They put the lobsters in a box with dividers with the tails down and claws up. Once it was full, they draped a salt water cloth over the lobsters with ice packs and seal the lid with straps. It's placed on a pallet, shrink wrapped and rolled onto a truck. One shipment went directly to Logan Airport in Boston where it was placed on a direct flight to Hong Kong. However, some of their sales this time of year stay in North America."
"Asian customers here domestically or in Canada, they are celebrating Chinese New Year too." said Adams. "Whether it's in New York, L.A. or San Francisco, it's an increase in business worldwide for us. It maybe didn't exist where it does now even five ten years ago."
The Maine International Trade Center helps businesses across the state, not just the lobster industry, to start thinking and selling at an international level. Wade Merritt, the president of MITC, says the lobster industry is a great example of what industries in Maine could be doing after making major investments and trips to Asia.
"The exports to China of live lobsters has increased from a million dollars in 2010, to $138 million in 2017," said Merritt.
"We traveled to Europe, Hong Kong, Korea, Singapore, Thailand, Vietnam and Dubai," said Adams. "We are really promoting both the industry, the product and the state of Maine. And we are proud of it."
The Chinese New Year 2018 begins February 16th.