A 69-year-old woman from Cape Elizabeth crashed her car into a business in South Portland Thursday morning.
Lt. Todd Bernard from South Portland Police said no one was hurt in the crash that happened around 10:30 a.m. at the Mill Creek Shopping Center.
69-year-old woman drives into a Mister Bagel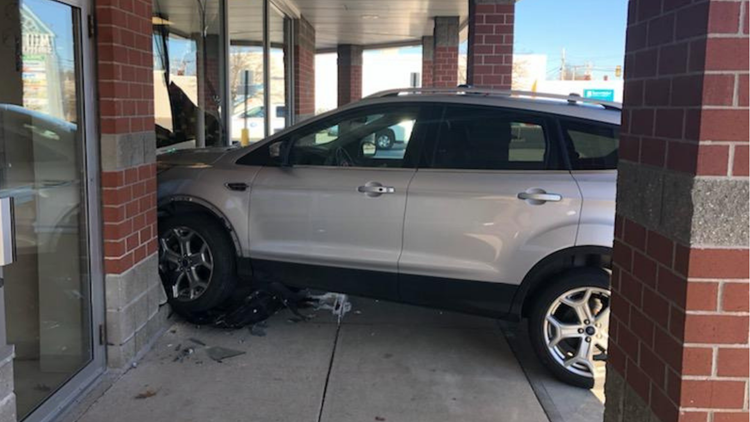 Police say the woman's foot slipped off the brake and onto the gas launching her car up, over the curb and into the Mister Bagel storefront.
There was no major structural damage to the building although the crash left quite a mess.
The car crashed into a seating area in Mister Bagel but police say luckily no customers were in the area.
The owner of the Mister Bagel told NEWS CENTER Maine the driver was wearing a leg brace.
Mister Bagel is closed until further notice.