BRUNSWICK (NEWS CENTER Maine) — Nearly 20 dogs that were taken by police from a home in Brunswick in August due to neglect will go up for adoption this weekend.
Officials on Aug. 10 seized 44 dogs and one bird from the home of Robert and Nancy Enman in Brunswick after an investigation that lasted nearly half a year showed negligence. The dogs had sores, were dehydrated, had dirty water, feces in their cages and had not received veterinarian care, according to investigators.
44 dogs seized from Breeders home in Brunswick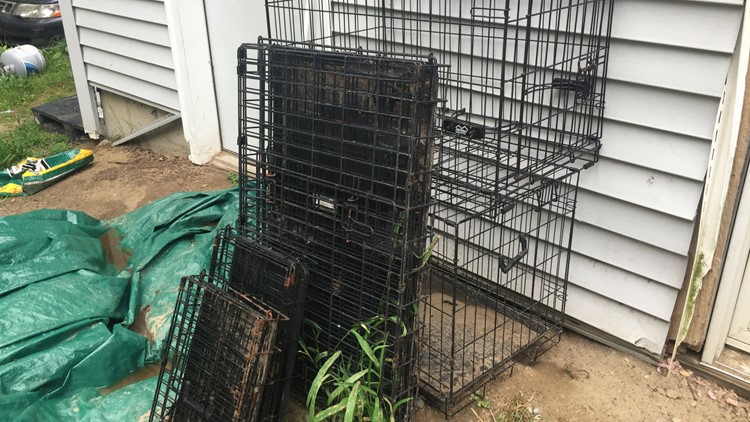 The Midcoast Humane in Edgecomb has been caring for the 44 dogs for the last several months and, on Nov. 7, most of the dogs were surrendered by court-mandate to the shelter. Some of the dogs' cases are still pending.
Midcoast Humane Director Mandie Wehr said the dogs had matted coats, dental disease, and several were underweight when they arrived in August but despite the ordeal are friendly.
"These guys have spent their lives in cages," Wehr said. "From life in a cage to an extended period of quarantine with our shelter, they are ready to go home."
The shelter says the dogs appear to be mostly young- to middle-aged and are various small breeds under 20 pounds, resembling Chihuahua, Westland Terrier, Australian Shepherd, and Pomeranian mixes.
The dogs go up for adoption at noon Saturday at the Midcoast Humane, located at 30 Range Rd. in Brunswick.