AUGUSTA, Maine — A pickup truck exploded and then caught fire Thursday in Augusta.
At approximately 2:30 p.m., the Augusta Fire Department responded to a fire at a involving a 2015 Chevrolet Silverado parked legally near the Blaine House on Chamberlain Street since 7:30 a.m., according to a news release from the Maine Department of Public Safety.
Officials said witnesses saw "smoke coming from the bed of the truck before the explosion occurred." The truck was destroyed in the fire.
No injuries and no other damages were reported in relation to the explosion and fire, Deputy Chief Kevin Lully of the Augusta Police Department told NEWS CENTER Maine.
The incident is not considered suspicious at the time, and the owner of the truck has reportedly been interviewed.
"Investigators from the Fire Marshal's office are currently investigating the incident," the release stated. "They are being assisted by the Augusta Fire and Police Departments, the Capital Police Department and the Maine State Police."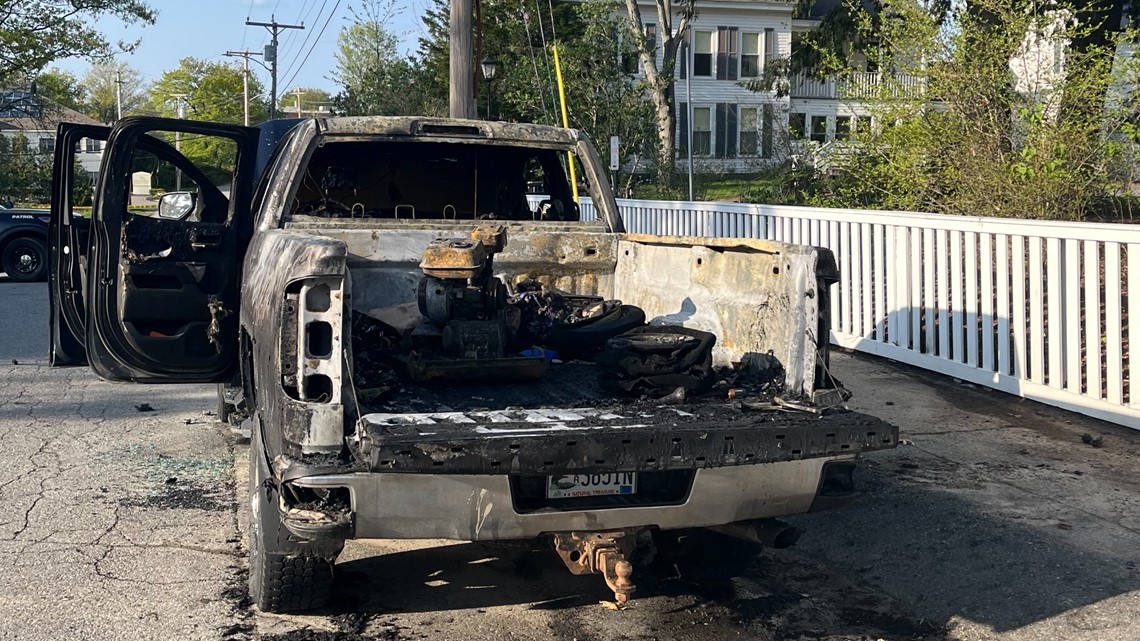 This story is developing and will be updated as information becomes available.
More NEWS CENTER Maine stories