CARIBOU, Maine — Multiple families were displaced after two buildings caught fire early Wednesday morning on Water and Sweden Streets in Caribou.
Around 1:50 a.m., crews were called to a multi-unit building fire located on Water Street, according to a spokesperson with the Caribou Fire and Ambulance Department. The building reportedly houses both businesses and residential units.
Crews found heavy fire located at the 7 Water St. block of building, and it was deemed a total loss, officials said in a Facebook post.
One resident reportedly jumped into the stream and bank area located below the back of the building. Crews were able to conduct a low-angle rescue for the resident.
Officials say they are unsure how many residents were injured, or if any pets were injured in the fire.
Crews reportedly operated at the scene for 21 hours, until 10:30 p.m.
The Maine State Fire Marshal's Office is currently investigating the incident.
NEWS CENTER Maine spoke with the mother of one of the victims who said her son, his girlfriend, and two children were able to escape from the fire with only what they were wearing.
The mother said she received a phone call around 2 a.m., and while she and her family are devastated, she is grateful for the Caribou firefighters for saving her family members' lives.
Around 8:28 a.m., crews were then called to a fire at a single-family home located at 273 Sweden St.
No one was home at the time of the fire, but it is believed one pet may have died, the spokesperson said.
The house was declared a total loss and the cause of the fire has not yet been determined.
Crews were reportedly unable to search for the pet because of unsafe conditions.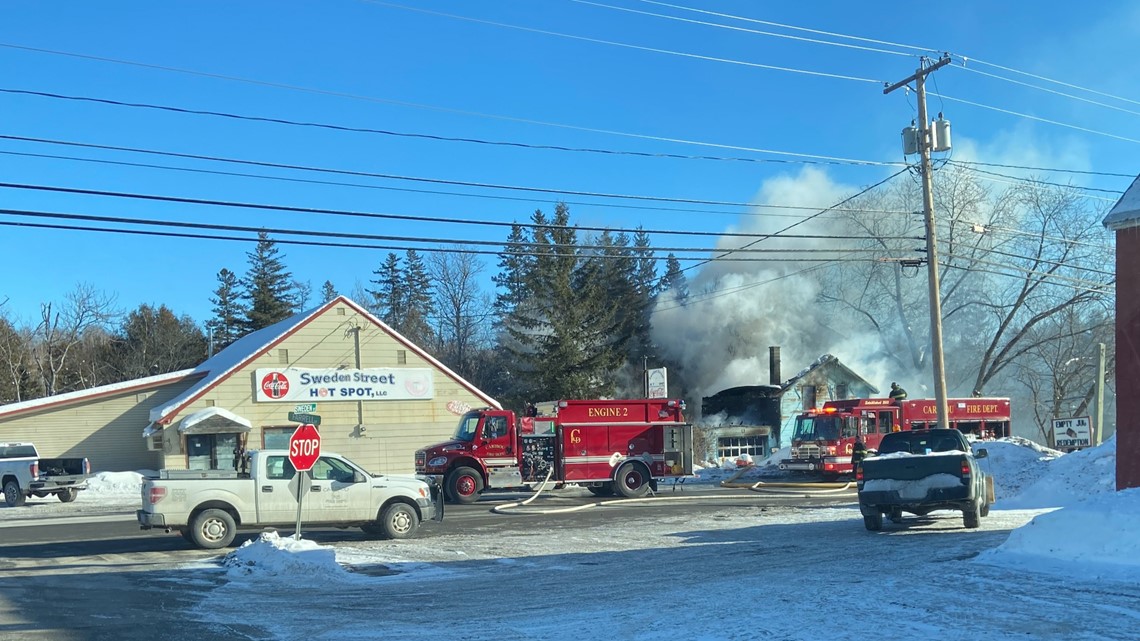 The Red Cross of Northern New England's Reception Center is open for those looking to get warm, eat, and connect with disaster relief services, according to a Twitter post.
Those who have been displaced are asked to call 1-800-RED-CROSS.
More NEWS CENTER Maine stories