WALPOLE (NEWS CENTER Maine) — At least one large bobcat who knows how to pose for the camera is lurking in the Maine woods in Walpole.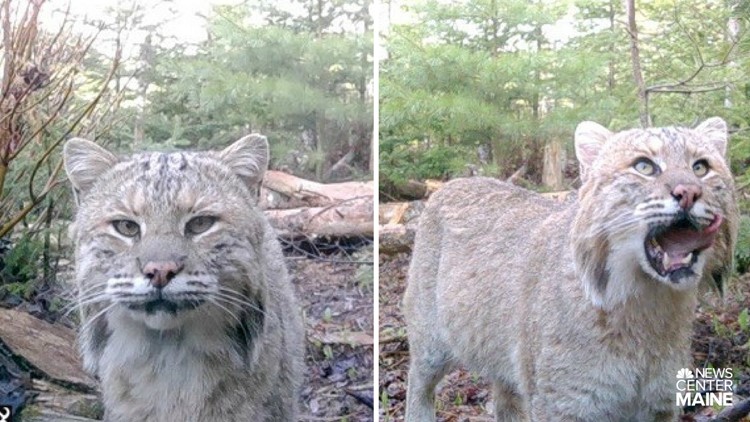 Adam and Susan Rice recently installed a game camera at the edge of a pasture on their property to observe the wildlife in their woods.
Adam is a Maine Guide and logger who loves nature. The couple have a small family farm with horses, goats, ducks and chickens. In addition to entertaining their kids, they hoped the motion-sensing camera would also help them find a fox they have seen wandering about.

So far, they say the camera has snapped pictures of deer, ravens and a fox.
Even though bobcats are a reclusive animal and are rarely observed in the wild, the Rices captured the photos in May of what Adam estimates to be a 35 to 40 pound cat.
According to the Maine Dept. of Inland Fisheries and Wildlife, bobcats are rare in the northwestern sections of Maine but common throughout the rest of the state.
MDIFW officials say adult male bobcats weigh around 20 to 30 pounds and have an average length of three feet. Females are smaller.