(NEWS CENTER Maine) — Here is what you need to know as you start your day.
CLICK HERE TO WATCH THE MORNING REPORT LIVE FROM 4:30 TO 7 A.M.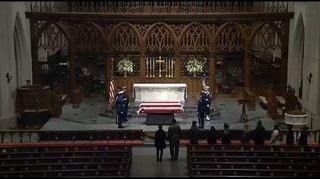 1. PRESIDENT GEORGE H.W. BUSH TO BE LAID TO REST
Former President George H.W. Bush will be laid to rest on Thursday at the George H.W. Bush Presidential Library in College Station, Texas. He will be buried next to his late wife, Barbara and his daughter, Robin, who died of leukemia in 1953.
►George H.W. Bush to be laid to rest Thursday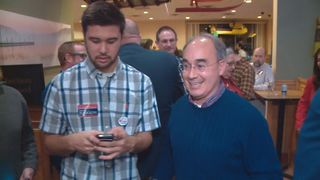 2. RECOUNT IN MAINE'S 2ND CONGRESSIONAL DISTRICT RACE BEGINS THURSDAY
A recount is set to begin Thursday for Maine's 2nd Congressional District race. U.S. Rep Bruce Poliquin (R-ME) asked for a recount after losing to Representative-elect Jared Golden (D-ME) in a ranked-choice recount. According to Secretary of State Matt Dunlap, the recount could take up to one month.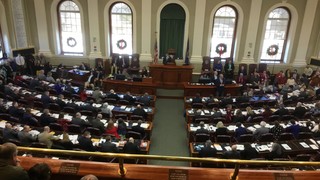 3. MAINE'S 129TH LEGISLATURE BEGINS
New members of the 129th Legislature were sworn in, Wednesday in Augusta. Maine Supreme Court's Chief Justice Leigh Saufley administered the oath of office in place of Gov. Paul LePage. He missed the ceremony because of a scheduled back surgery, according to his office.
►New legislature takes over as leaders talk collaboration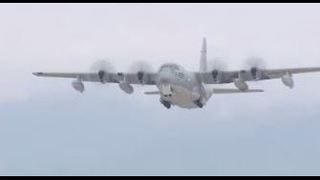 4. SEARCH AND RESCUE MISSIONS UNDERWAY FOR 2 U.S. MARINE CORPS AIRCRAFT
Search missions are underway off the coast of Japan for two U.S. Marine Corps aircraft; a KC-130 refueling tanker and a F/A-18 fighter jet. According to the U.S. Marine Corps, both crashed after an incident in midair on Wednesday. Two people have been recovered safely. Five other military personnel are still missing.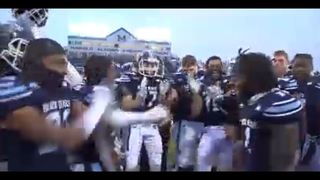 5. UMAINE FOOTBALL HEADS TO UTAH TO FACE WEBER STATE
The University of Maine football team will head to Utah on Thursday to face the Weber State Wildcats in the quarterfinals of the NCAA Division I Football Championship. Weber State is the number two seed in the FCS Playoffs. They defeated Southern Missouri in the FCS Playoffs' second round last Saturday, 49-23. The University of Maine is the number seven seed. They defeated Jacksonville State, in the FCS second round, 55-27. Kickoff in Ogden, Utah is slated for 8 p.m. ET on Friday night.