YARMOUTH, Maine (NEWS CENTER Maine) -- Six members of the Yarmouth High School swim team are being recognized for their talents, both in and out of the pool.
The clippers have had one of their best years yet. There are 16 girls and 19 boys swimming for Yarmouth this year. Six of those girls have to warm up their bodies before a meet and their voices before the national anthem.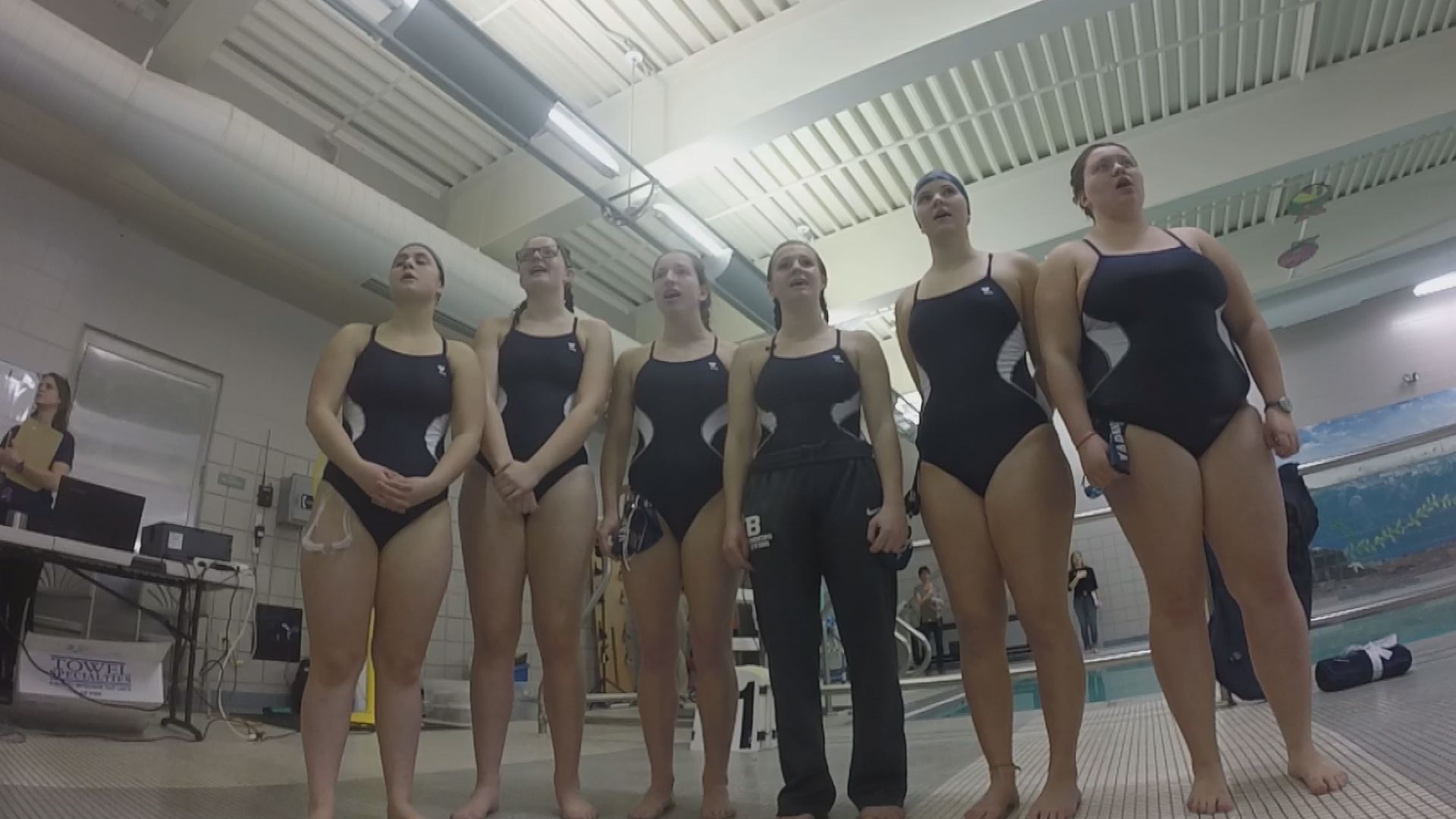 Bay Hanson, Izabel Cox-Faxon, Lauren Orser, Zoe Siegel, Isabelle Dow, and Emilie Hardel sing The Star-Spangled Banner before diving into the pool.
"We already knew the arrangement so we were like, I guess we can just sing this arrangement at meets and people seem to really like it," said Hardel.
The six girls refer to themselves as Yarmony and also perform with Yarmouth High School's chamber choir. With the sound of their voices traveling over water, a pool could not be a better acoustic setting. Coach David Cox has always looked for the best way to start a competition. This year he found it.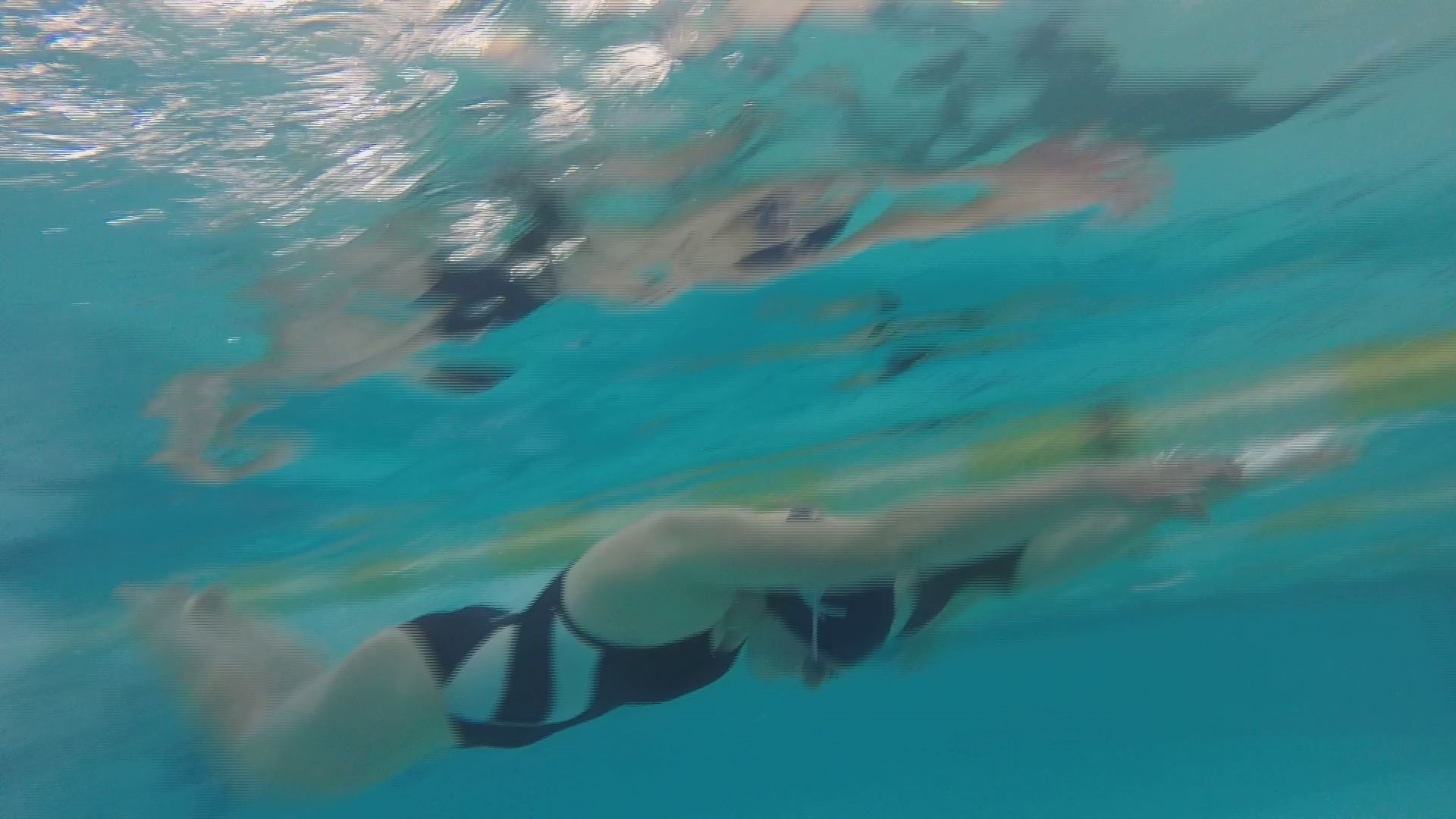 "It was amazing and it's just taken off from there, just the way they harmonize and the passion they put behind the anthem is just a beautiful thing," said Cox.
In years past, the national anthem was the responsibility of Hansen as a solo. This is her senior year and one that she's enjoyed sharing the song with five other girls.
"It's nerve racking at first, but it's definitely a lot better with a good group of gals," said Hanson.
Yarmony will be singing the national anthem Saturday at a South Southwesterns regional meet in Cape Elizabeth and again on February 19th during the girl's Class B state meet at Bowdoin College.