PORTLAND, Maine — (NEWS CENTER Maine) -- There are several forms of therapy for patients going through chemo and radiation. At 13 Moons Tattoo Studio in Portland, Mary Schmaling-Kearns uses henna to heal.
Schmaling-Kearns first came to Maine to attend Maine College of Art. She stayed after graduation to practice the forms of expression she learned. Her first henna tattoo was drawn in 2001. The artwork is temporary because the henna dye is made from a plant.
"People are going to go oh my gosh because it's not something you get to see every day," said Schmaling-Kearns.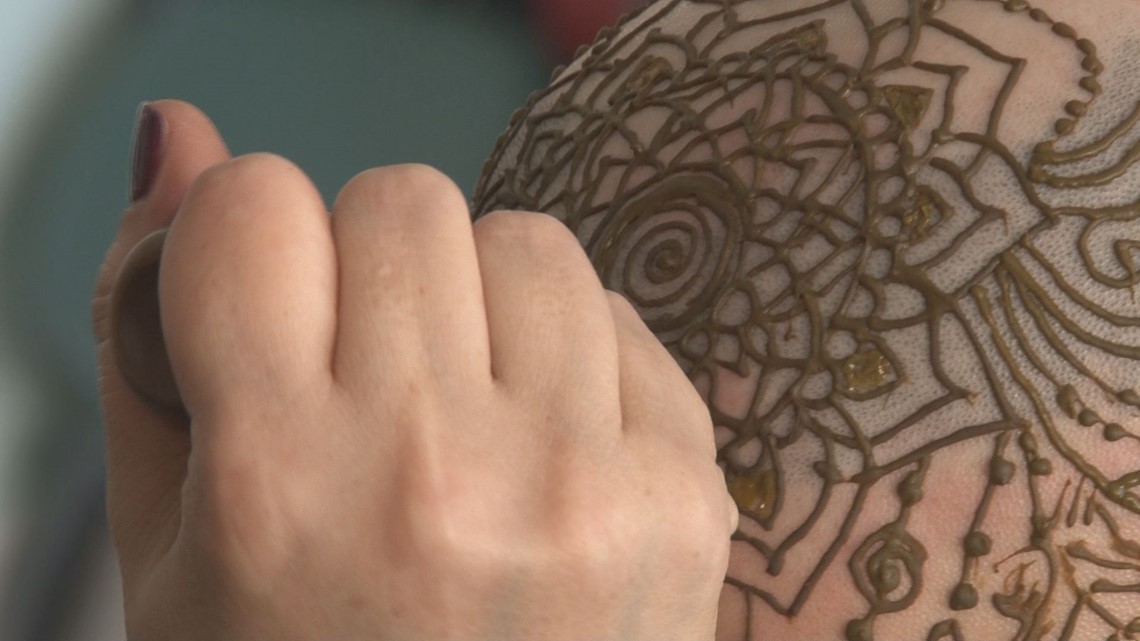 The artist has done around 25 henna tattoos on customers' heads. They are mostly for women who have experienced hair loss because of cancer treatments. Beth Mosely was first diagnosed with breast cancer in 2011 and went on to have a bilateral mastectomy and 12 weeks of chemo. Her hair tried to grow back after doctors considered her cancer-free, but she didn't like it.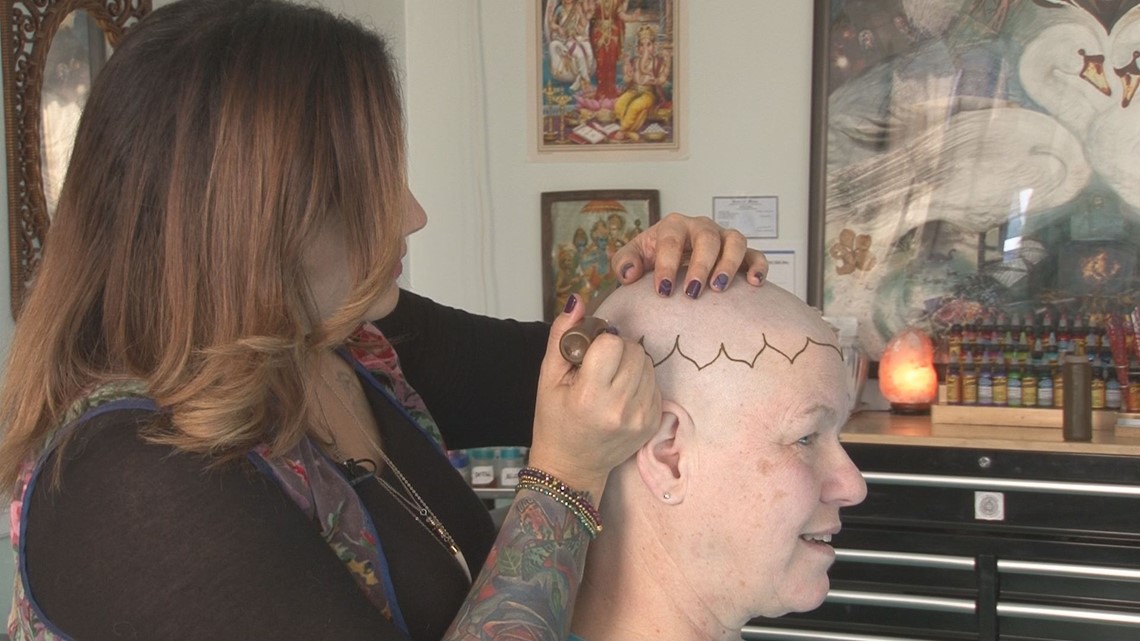 She decided a henna tattoo would be the perfect way to own her baldness.
"When you walk around with no hair, people assume you're a cancer patient, which I don't mind people think that," said Mosely. "I don't want them worrying about me."
A large amount of the customers looking to get henna tattoos on their heads are referred to Schmaling-Kearns by the Patrick Dempsey Center for Cancer Hope and Healing. If you're interested in getting a henna tattoo at 13 Moons Tattoo Studio and want to find out about pricing, you can send an email to mary421@hotmail.com, or call (207)-761-0636.