MAINE, USA — As far back as he can recall, Bud Elwin loved baseball. Playing, watching his beloved Red Sox, it didn't matter. Baseball, said Bud, was an essential part of life.
"I lived in the city and within 100 yards of my house had 12 friends, and early in the morning, we're playing ball, at night playing stickball in the street, always playing ball," Bud recalled with a smile.
He sat in his living room, next to his own Red Sox uniforms. Bud wore them earlier this winter at the Red Sox Fantasy Camp in Florida, where he played two games a day for a week.
Not bad for a guy who is 83.
"I just love it. I love to do something I've done before, and I know I won't be as good as I was before. I like the routine, sportsmanship, camaraderie," he said.
This was Bud's fourth fantasy camp. The previous ones were in 2010, 2011, and 2012. He played ball as a kid, in grade school and high school, on American Legion teams, and in the Air Force. He also played softball for a number of years when he worked for Hewlett-Packard in his native Massachusetts.
But life got busier and there were a lot of years when he didn't play.
Then, he discovered the fantasy camp and said he imported and sold uniform shirts to raise money to go to his first camp.
Bud said every major league team sponsors fantasy camps. The Red Sox camp was in January, using the same fields in Florida where the Sox do their spring training. The 120 camp attendees are provided with uniforms, helmets, and other accessories, and are divided into 10 teams, working with retired Red Sox players as their coaches. Playing games each day, comparing notes, and talking baseball the rest of the time.
"Then the last day," Bud explained. "We play against the ex-Red Sox, each team plays three innings against them, and believe me, they give us no breaks."
Bud, who shared the honor of being the oldest guy in camp with another 83-year-old, admits batting against those former major leaguers was tough.
He explained as he showed how a pitcher delivers the ball.
"All right, I would see it leave [his hand], and next thing I would hear it hit the glove of the catcher behind me," Bud laughed.
Not every ball got past him, though. Bud said he did have a batting average of over .220 for that last game.
Fantasy camps not only rekindled Bud's love for baseball, but they also reminded him of his Red Sox hero, Ted Williams. Since that first camp, Bud said he's read 47 books about the Splendid Splinter, as a tall and thin Williams was once called by Boston sportswriters.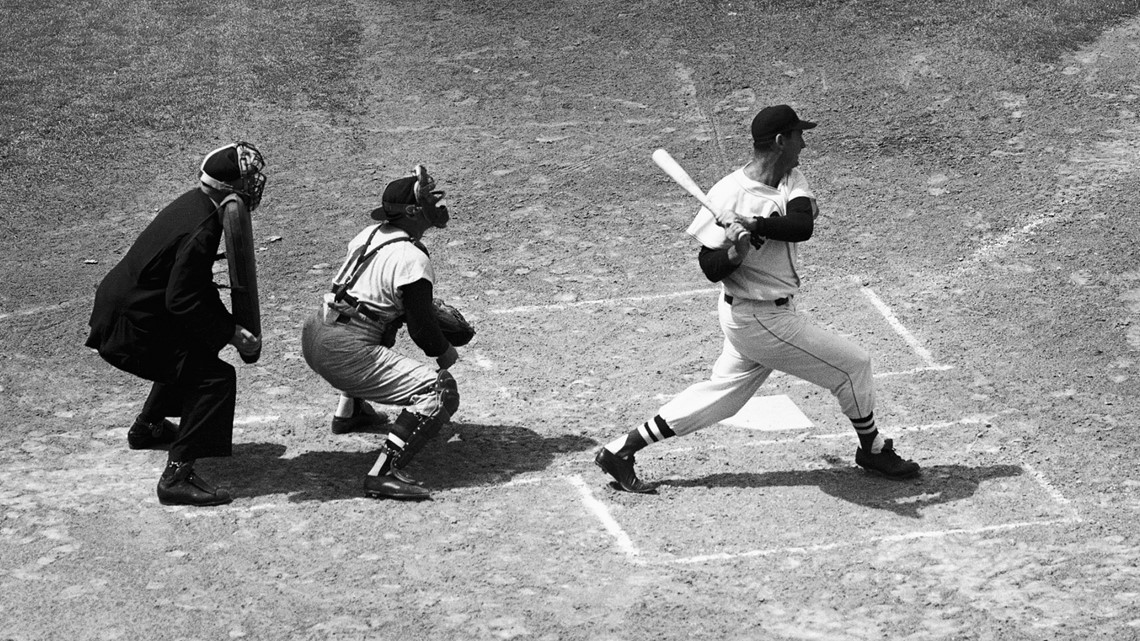 Bud recalls how the kids all would sit in the left field stands so they could be close to Williams on the field. And how his baseball exploits were magnified by the five years he left the game to serve as a Marine pilot in World War Two and again in the Korean War.
Bud has all that memorialized on a Red Sox jacket he made, that hangs on the wall beside his own uniforms. The jacket has patches showing the wartime duty, Williams' record-setting year with the .406 batting average, and his career average.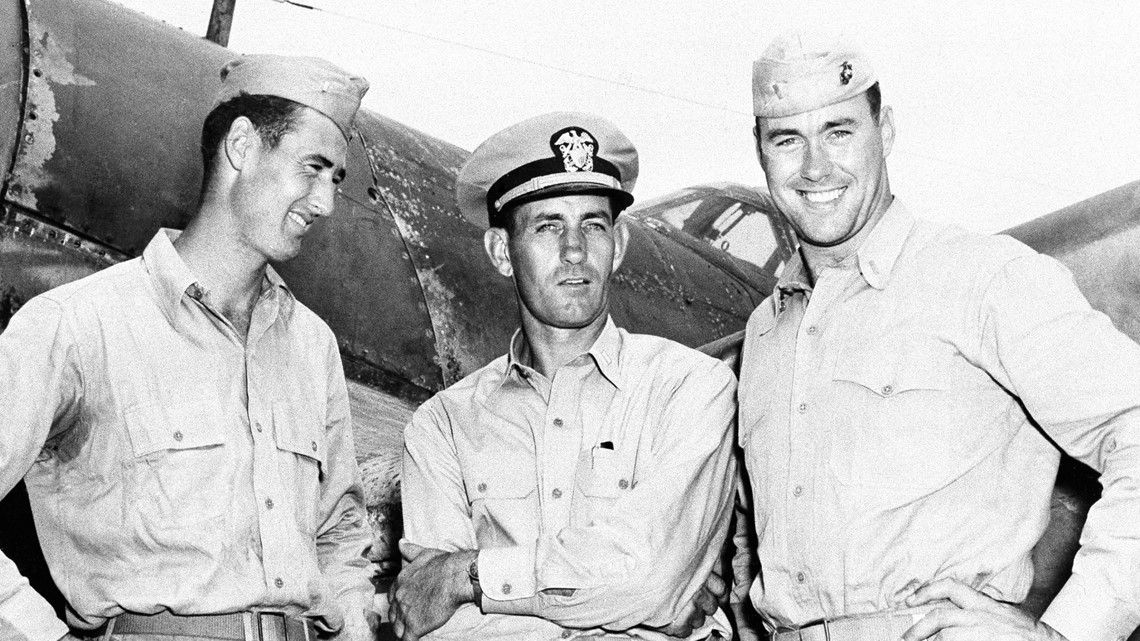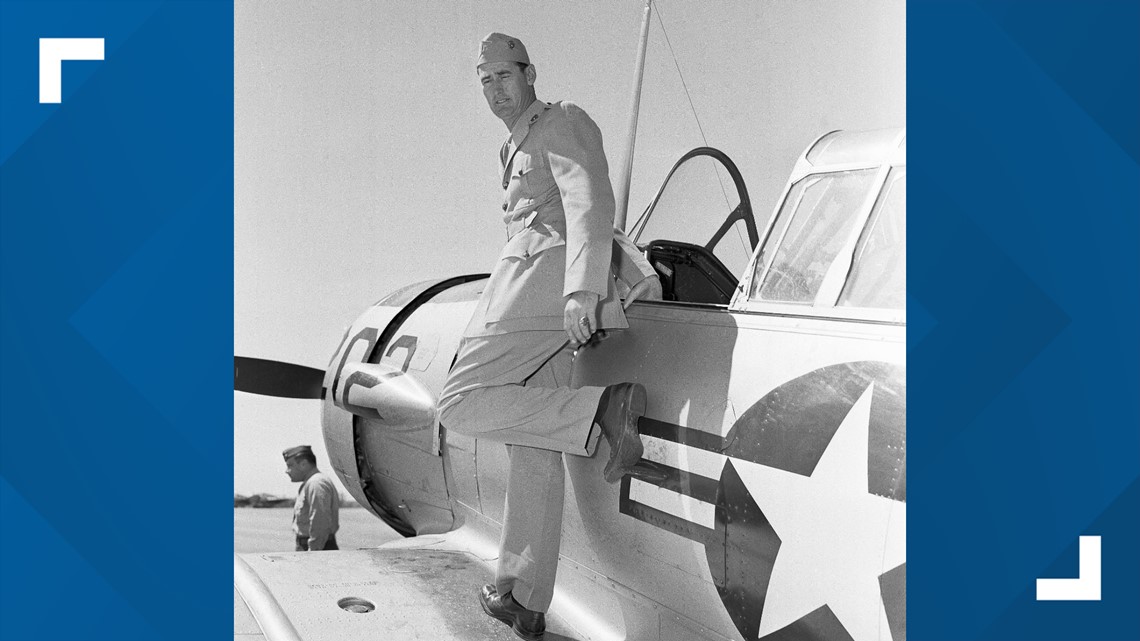 "His lifetime batting average was .344, Babe Ruth was .342, Lou Gehrig was .340, and Joe DiMaggio was .326," Bud said.
Bud still does presentations for groups about Ted Williams but said this year was his final fantasy camp. The camp was capped off by being presented with the Coaches Award for spirit and leadership, a stone and glass trophy that now sits on the table beside his chair.
But Bud won't be putting the glove away quite yet. There is one more game still to play. It will be the final part of fantasy camp, played this September at Fenway Park.
"And it's so special to step across the line and play on that field," Bud said, remembering his other camp years playing at Fenway.
There's also the chance to trot onto the magical turf of left field, wearing his uniform with the number nine, which Williams wore, and playing in the same spot where Teddy Ball Game stood, back when Bud and his friends would scrounge up 50 cents to get into those left-field seats and watch their idol field and swing the bat.
It turns out, baseball can be a game for a lifetime.
More 207 stories