CARMEL, Maine — A car crash pileup involving about 30 cars left many injured, according to Maine State Police.
The crash happened just before 8 a.m. Tuesday.
State police said one of its troopers came across a multiple-car crash and while responding to the scene, more cars continued to crash around him.
Police reported earlier they believed the number to be closer to 60 cars but in a press conference Tuesday, they corrected that number to about 30.
State police said 30 vehicles were towed. They are still in the beginning phases of this investigation but they said it currently appears that the rising sun was a significant factor in causing the crash.
The photo below, taken by Lynn Jandreau, shows conditions from the scene shortly after the crash occurred.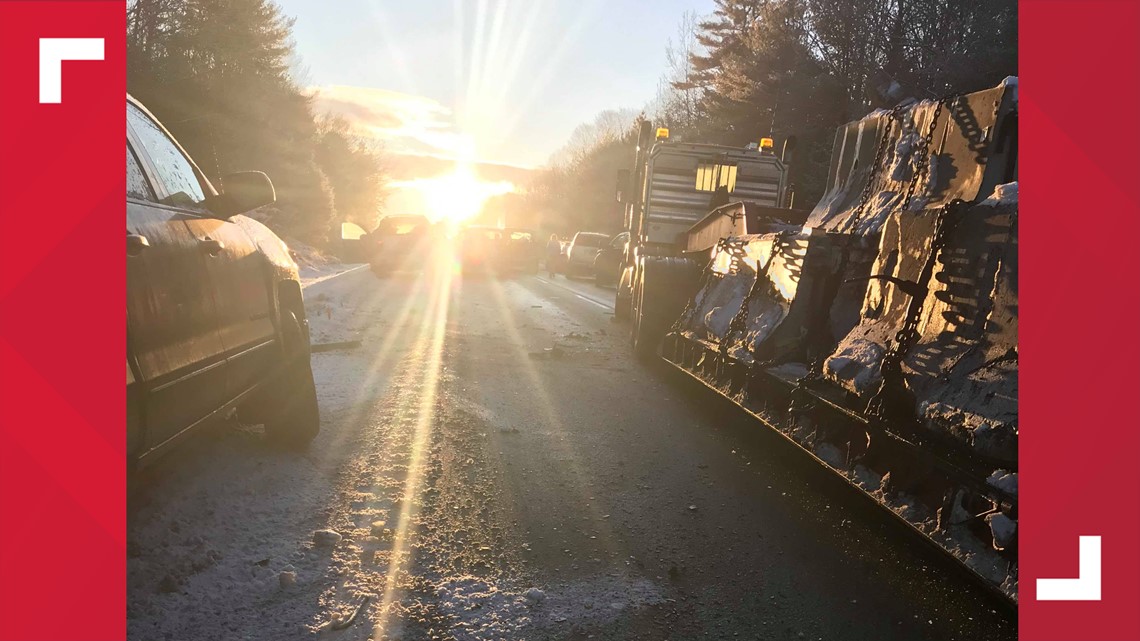 Northern Light Eastern Maine Medical Center said in a press conference Tuesday that the hospital admitted 11 people. The hospital said most had scrapes and bruises but that one person had a fracture. Several of the injured have already been released.
One man was also transported from the scene by Life Flight. His identity has not been released and his condition is not known.
The extent of the injuries is unknown at this time.
Lynn Jandreau captured the immediate aftermath of the crash:
Maine pileup crash as recorded by Lynn Jandreau
Northbound lanes were closed near mile marker 174 for over three hours after the crash. Those lanes reopened around 11:15 a.m. Tuesday.
Traffic was diverted for that time to exit 157 in Newport.
Maine Forest Rangers and a ranger helicopter is assisting.
Multiple wreckers have been dispatched out of the Bangor region to assist authorities on the scene.
Car crash pileup in Carmel on I-95 north
NEWS CENTER Maine is following this story and will update as we learn more.
In February 2015, more than 70 vehicles crashed on I-95 north in Carmel, closing off a section of road 30 miles long from Newport to Bangor.
Read more on that crash HERE.