PORTLAND (NEWS CENTER Maine) — A motion to suppress has been filed in the case against accused deputy killer John Williams, requesting the court to throw out any statements made by Williams after his arrest due to "coercive tactics in violation of due process."
Williams is accused of shooting and killing Somerset County Sheriff's Deputy Cpl. Eugene Cole on the night of April 25. After a statewide manhunt that drew national attention, he was arrested on April 28.
The defense attorney for Williams alleges that during their client's arrest officers "beat and pummeled him to the point of causing him to defecate himself," according to court documents.
Williams' attorney said photos show that officers "severely injured [him], kicking him in the head and face, among other things, and causing severe bruising and then holding up his head by the back of his hair like game trophy."
The attorney claims Williams was convinced he would "continue to be beaten and traumatized by overzealous police officers, who apparently felt justified in their treatment" of him.
Williams' attorney said their client "was not physically and mentally able to provide a voluntary statement to detectives due to his withdrawal from opiates," which they claim made him incapable of advocating for himself or making important decisions, and thus his statements made after his arrest "were not voluntary under Maine and federal law."
Maine Public Safety spokesperson Steve McCausland said he had "no response" to the claims.
NEWS CENTER Maine reached out to the Maine Attorney General's office, which is prosecuting the case, but we received no response.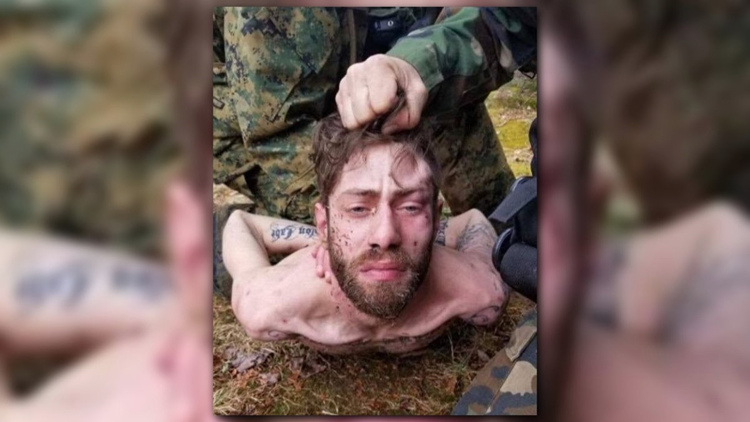 UPDATE: NEWS CENTER Maine initially stated Corporal Cole was killed on March 25 and John Williams was arrested on April 21. The correct dates are April 25 and April 28 respectively and the text has been updated to reflect the corrections. We apologize for the error.