HAMPDEN (NEWS CENTER Maine)-- Saturday was Enoch McGovern day for many people around the state when they gave the 2-year old boy his own parade.
RELATED- 'It's just because of this little boy': Hundreds 'Convoy for a Cause' for Enoch McGovern
Enoch captured the hearts of many Mainers who wanted to help him after his mother, 26-year-old Heidi McGovern, stepped in front of a tanker truck on Interstate 95 near Lincoln on October 4th, holding little Enoch in her arms.
Enoch's 'Convoy for a Cause'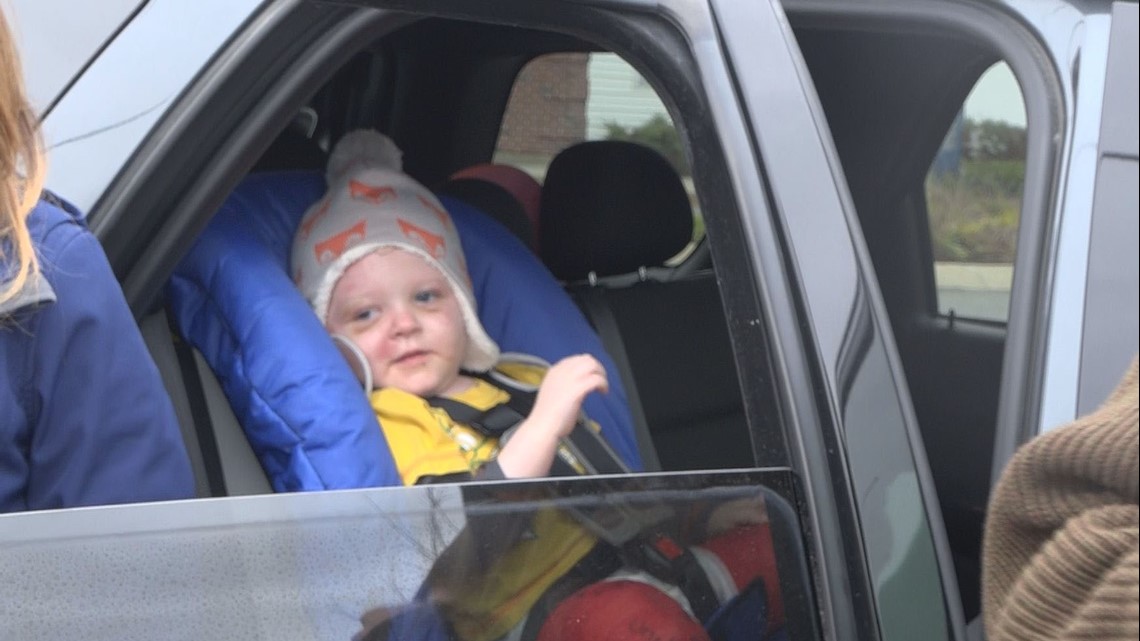 RELATED- 2-year-old boy hit by tanker truck goes home from hospital
More than 180 cars and trucks took part in the convoy.
RELATED- 'My heart was telling me I had to do something': Organizer of convoy for Enoch McGovern
Enoch and his family were very appreciative for all of the people who took part in Convoy for a Cause Saturday.
Enoch waved at the parade of vehicles that passed him here in Hampden. His family said he had a good day.
NCM
RELATED- 'I cannot understand this tragedy': Husband of Heidi McGovern on losing wife, injuring son'