9/11: Maine Remembers | A NEWS CENTER Maine Special
Mainers remember where they were on September 11, 2001. NEWS CENTER Maine takes a look back at the horrific day and the remembrances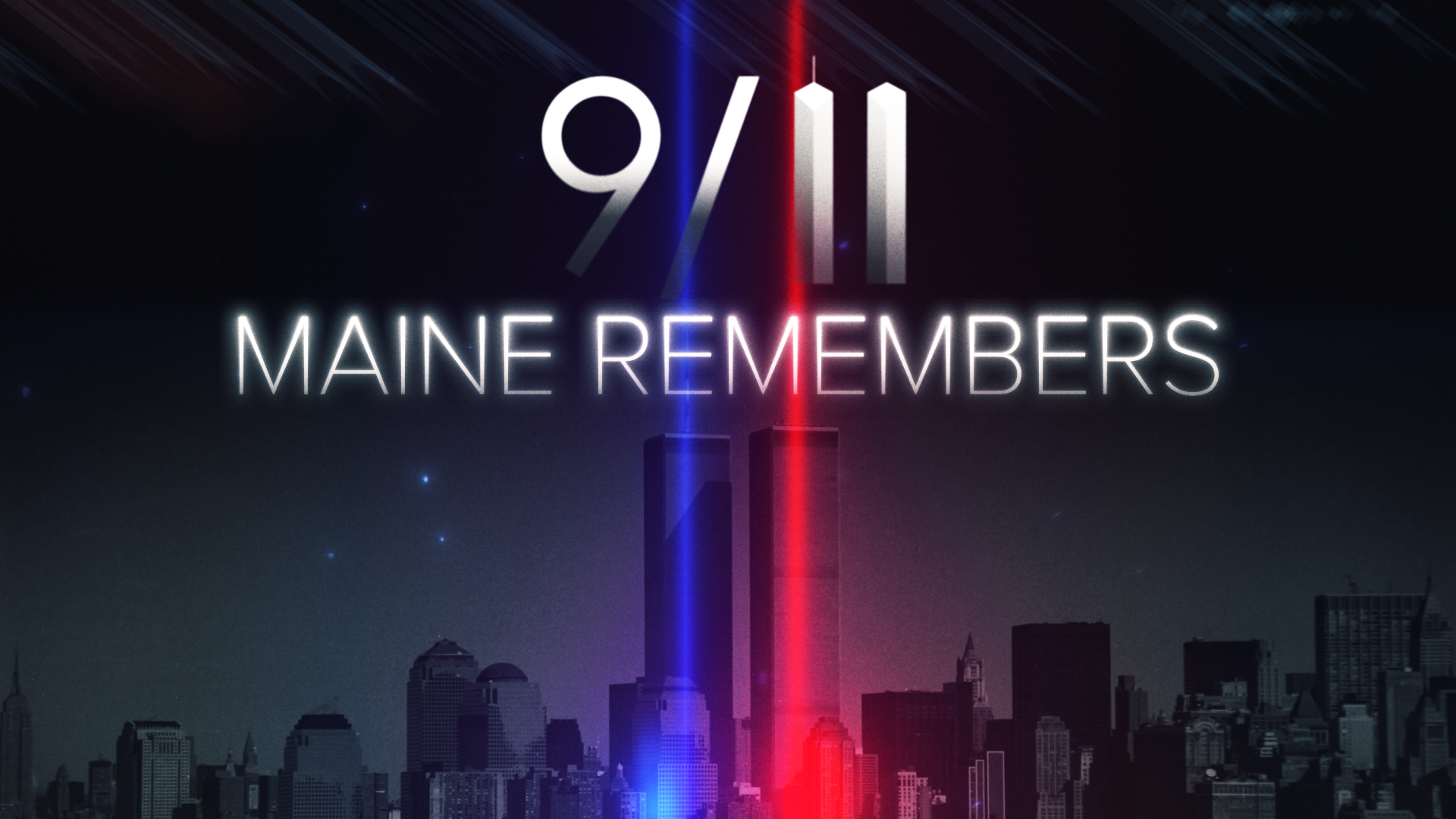 Even after twenty years, the images of terrorism hitting American soil remain fresh in our minds. Join us as we remember and reflect on a day Maine and the nation will never forget; September 11, 2001. Watch '9/11: Maine Remembers', on NEWS CENTER Maine.
Hijackers start 9/11 trip in Maine
:
Two of the 9/11 hijackers flew out of Portland that day, meet the man who gave them their tickets and hear how he remembers the morning that would change is life and our nation forever.
"I carried around a lot of guilt; 'how could this happen?', 'what did I miss?', 'how come I didn't stop them'," Tuohey said. "I found out that talking about it was very good, it let it out there."
Senator Collins, King reflect on 9/11
:
The day of the 9/11 terrorist attacks, Senator Angus King was serving as Maine's Governor and Senator Susan Collins was in her first term. The two recall the day they were called to lead in a way they never had before.
"My job was to restore people's confidence," Senator King said. "People were shaking, they wanted to know that somebody was looking out for them; it was a complicated day."
"I wanted Americans across the country to see that our Government still existed, that we weren't in the midst of a coup, that we weren't overthrown and that we were resilient and strong and we would make those who killed more than 3,000 Americans pay a price." Senator Susan Collins said.
Service members encouraged to visit the 'Memorial Forest'
:
John Sferazo recounts the moment he and his fellow union ironworkers ran towards the smoke the day two commercial planes crashed mid-air into the World Trade Center; the crew immediately began digging through the rubble.
"It's a living tribute to those who served when lady liberty called." Sferazo said.
The day Maine's 101'st got called to the skies
:
The morning of 9/11, Colonel Ian Gillis was one of the pilots assigned to refuel some of our military's largest aircraft tasked with guarding the skies after the terrorist attacks.
"When you're refueling armed fighters over the United States, it's something we've never had to do before," Colonel Gillis said. "It was a little bit sobering, the realization that we were flying armed patrols over our own country."
Marine turned Congressman remembers fighting on the frontlines
:
Subtitle here
The September 11th attacks led to what would become our country's longest war. It also led a new generation of Americans to volunteer to fight the war on terror. One of them is now serving in Congress from Maine's second district.
"Every one of them should hold their heads high for what they were willing to do for the country, they answered the call." Congressman Jared Golden said.
Retired Intelligence officer looks back on 9/11
:
Subtitle here
Chet Lunner of Cape Elizabeth is a retired intelligence officer for the Department of Homeland Security. On 9/11, this former newspaperman was in Washington working for the U-S Secretary of Transportation and recalls what he saw that day.
"I was preparing the secretary for the White House briefing, back in my office the telephone lines were melting down because the transportation system had been used as a weapon against our country." Chet Lunner said.
NEWS CENTER Maine STORIES