SOUTH PORTLAND, Maine — Southern Maine Community College professor Dan Abbott collaborated with the respiratory therapy department at the college to create a starfish-shaped device that could allow multiple patients to be treated using one ventilator.
Abbott began working on the project to help with the anticipated ventilator shortage due to the coronavirus pandemic.
Abbott, an architectural and engineering professor, posted a video to YouTube showing the project and encouraging others who have a Formlabs printer to consider making these connectors for hospitals in their area.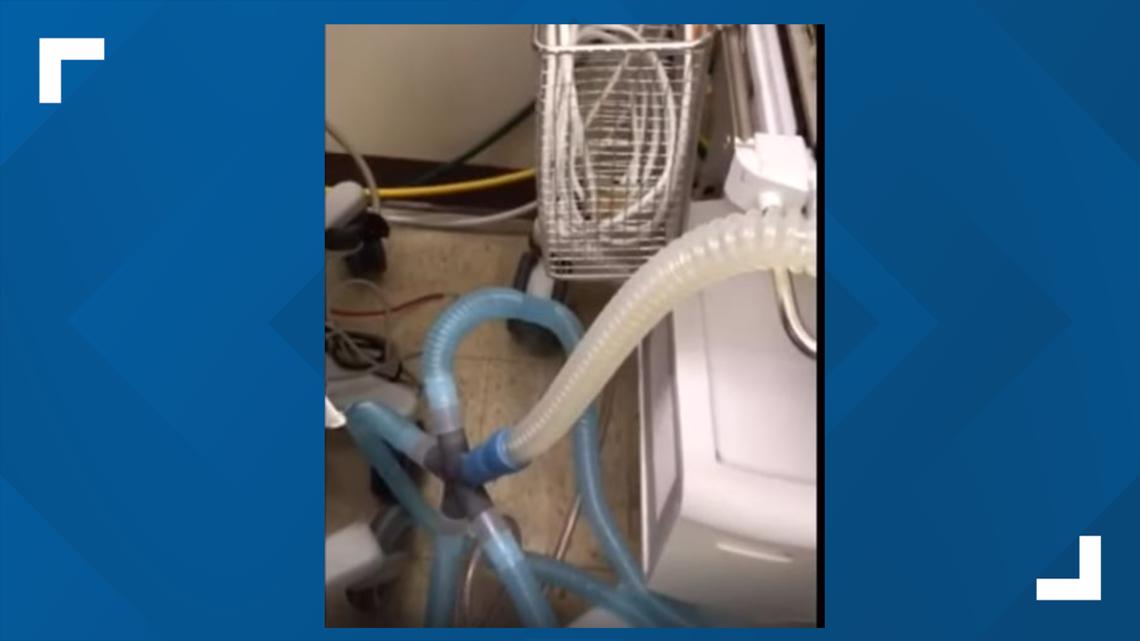 The connector is called a ventilator manifold or splitter. It attaches to a ventilator, which is used to provide life support to individuals unable to breathe on their own due to a respiratory illness.
Maine Medical Center tested the device for more than 30 hours simulating four patients attached to it. It effectively maintained air pressure without any leaks. It is still in the preliminary stages and would only be used in the event of a dire emergency.
At NEWS CENTER Maine, we're focusing our news coverage on the facts and not the fear around the illness. To see our full coverage, visit our coronavirus section, here: /coronavirus
NEWS CENTER Maine Coronavirus Coverage:
NEWS CENTER Maine YouTube Coronavirus Playlist