OLD TOWN (NEWS CENTER Maine) — After being diagnosed with breast cancer in 2016, Celeste Creighton looked for ways to feel like herself again -- now she is making it her mission to help other woman battling the disease feel the same with the help of the United Breast Cancer Foundation.
The New York-based organization provides assistance to those battling breast cancer and their families. Helping them with treatment options, finances and a number of other resources.
"They have a number of programs," Creighton said. "One being a pink bag event."
Creighton will be hosting Maine's first 'Pink Bag' event next month at the YMCA in Old Town, but she needs the help of 100 breast cancer warriors to make it happen.
The event is free but there is an application. All attendees get a chance to connect with other breast cancer survivors and patients while getting a huge goodie bag full of items.
"You get this box full of designer clothes, upscale beauty products, hair tools, a water filtration system," Creighton said. "You never know what they are going to bring so these women will be blessed with tons of stuff.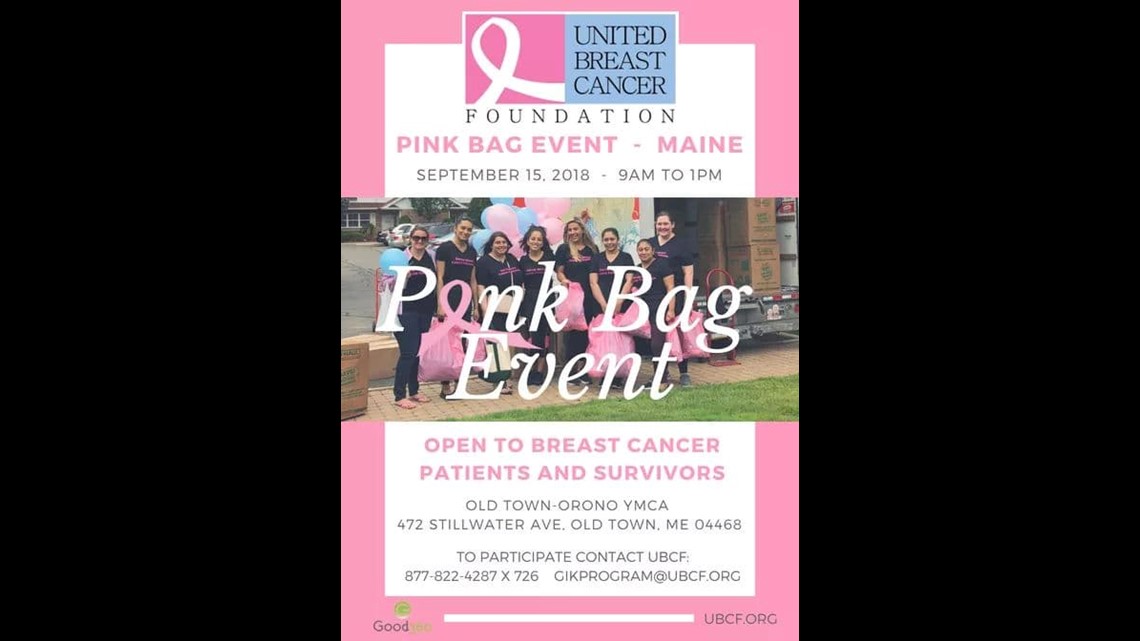 Creighton remembers how much the organization helped her when she was dealing with her diagnosis. She wants to make other people feel just as good.
"They sincerely care," Creighton said. "And you feel like a big family even if they are in New York City."
The event is part of the organization's Gift in Kind program. Last year UBCF gave away nearly $3-million worth of goodies. As a whole, the organization helped more than two thousand people.
If you are interested in attending the event you can email Celeste for an application at celestecreighton@yahoo.com or Molly Robinson at Gikprogram@ubcf.org. The deadline is September 1, 2018.