WESTBROOK, Maine (NEWS CENTER) -- When you're used to hitting the gym as hard as Marcia Hilton, hitting 60 is just another excuse to get into better shape.
You've pumped iron, you've ridden your bike, you run around the track. You've tried swimming, spinning, yoga, Pilates and every other type of workout, but you just don't find them interesting or challenging enough to stick with it. Well, don't give up. We have a new challenge for you. It's inspired by a very popular TV show, and there's a place in Greater Portland where you can try it. Be warned though. It looks a little intimidating, but that didn't stop Marcia Hilton from giving it a try.
You've probably seen the show American Ninja Warrior on NBC. It's based off a Japanese TV show. Ninja Warrior features men and women in incredible shape running and climbing and swinging their way through a gauntlet of strange and challenging obstacles. To most of us, the warriors and the obstacles are intimidating, but you need to get past that. This type of training can be really fun. Just ask Marcia Hilton.
"I've tried different gyms where they have all the crazy workouts," Marcia said. "You know doing ten burpees and the wall slams. It became boring, or I would go home so beat up, feeling exhausted. This, I get to try all sorts of different things so it tests my limits. And I don't get bored."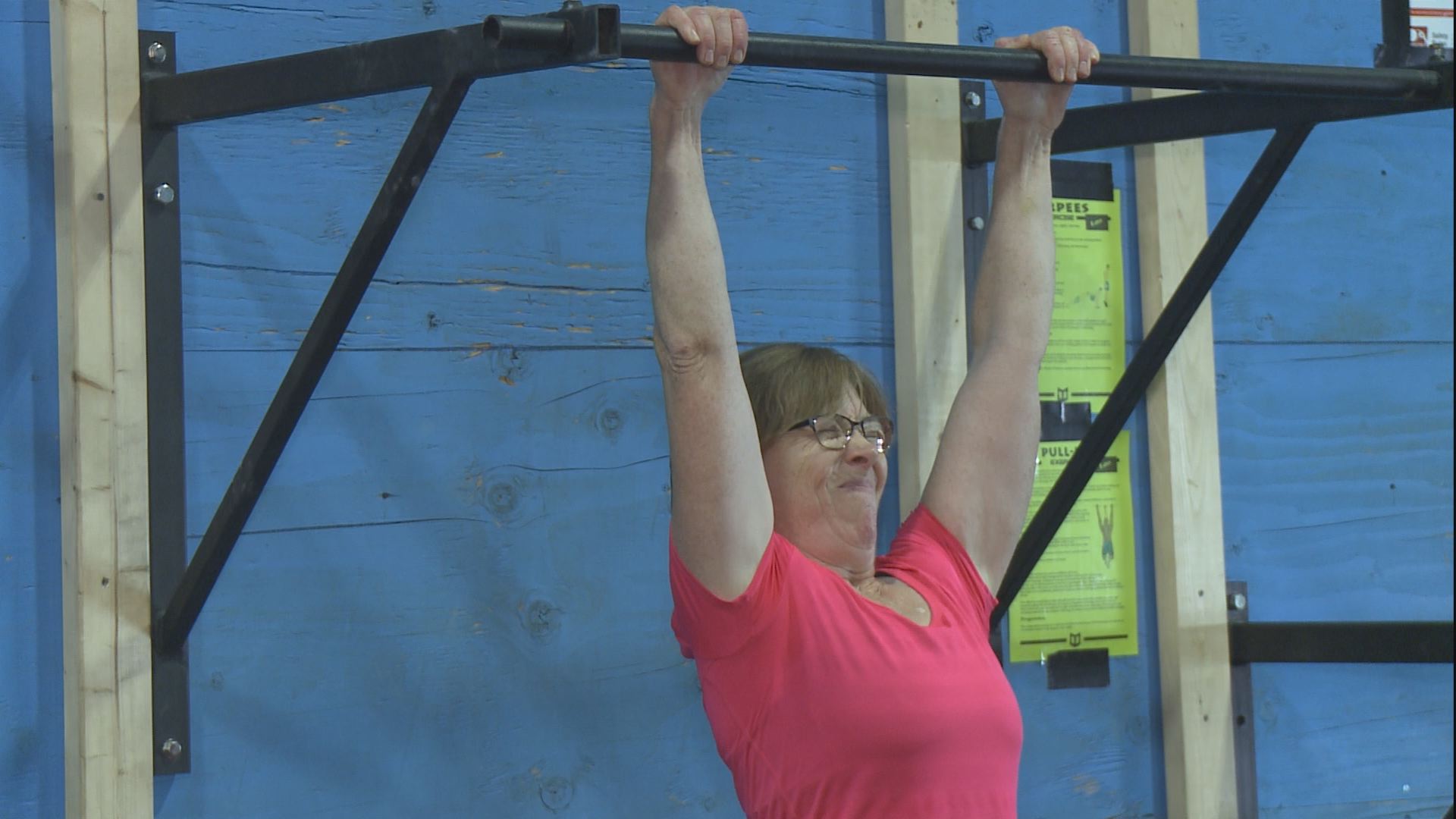 We first met Marcia in August as she was just beginning her eight-week adult-beginner Ninja Fitness class. And this just might be her secret to fighting aging. She's feeling stronger and more confident with every class, which is great for someone who's turning 60 in April.
Tim Johnson is the owner and trainer at the Maine Warrior Gym in Westbrook. He makes the Ninja course look easy, but you don't have to be as agile as Tim to get the benefit. In this class you're improving your balance and your functional strength. That said, the obstacles do offer their own small horrors. The scariest might be the 14-foot warped wall. That's Marcia's ultimate goal, but there are so many other challenges in class to master first. (There is also an 11 foot wall and an 8 foot wall.)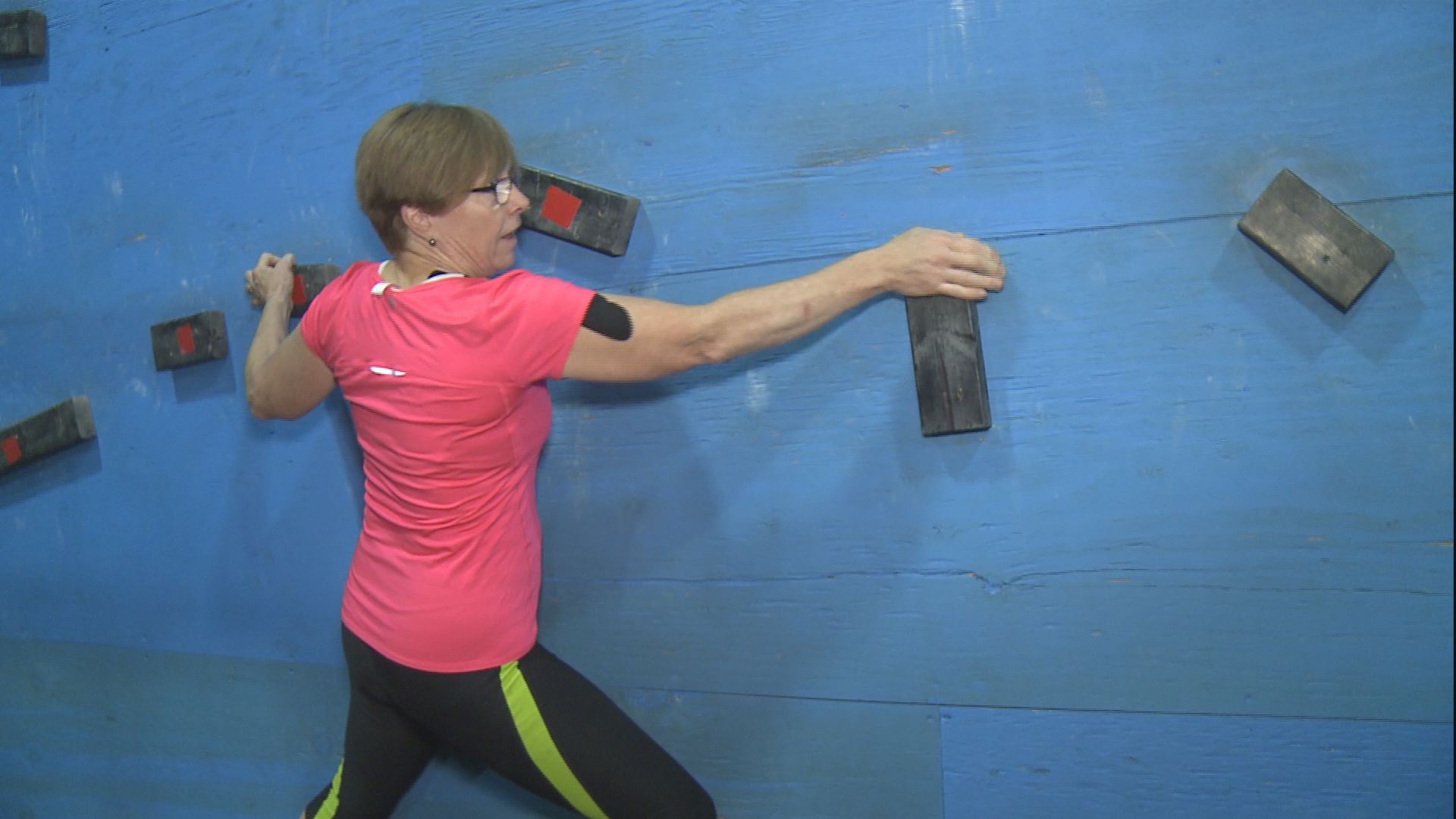 We checked back in with Marcia in October after she'd been training for a few weeks. She told us she was feeling stronger and more agile. She made it up that eight-foot wall, and she's determined to make it up the 14-footer. And isn't that the point? Getting over your fears and setting new goals? Our money is on Marcia getting up that big wall very soon.