LATEST CORONAVIRUS UPDATES
Maine CDC should release updated coronavirus numbers sometime Saturday afternoon
The Maine CDC announced three new deaths of individuals who tested positive for COVID-19, bringing the state total to 47.
There are now 965 confirmed COVID-19 cases in Maine and 499 recovered cases. Of the 965 confirmed cases, two are probable, which means someone who is very closely linked to someone who is a confirmed case, such as a spouse.
152 people in Maine have been hospitalized at some point during their COVID-19 illness. 39 people in Maine are currently hospitalized due to the virus. Of those 39, 17 are in critical care and 7 are on ventilators.
Maine CDC is working to train National Guard members to safely and effectively use personal protective equipment (PPE). Those National Guard members will then travel to health care facilities across the state to train and inform people about proper PPE use.
Dr. Shah took a moment to acknowledge the grief that the family members and loved ones of those who have passed due to COVID-19 are experiencing, as well as the caregivers who may have been treating them.
"Whether those are long-term care facilities, assisted living facilities or others, these caregivers have befriended and cared for these individuals in some cases for years and years and years. They too are coping with and mourning the passing of their friends," Dr. Shah said.
Maine Department of Labor Commissioner Linda Fortman addressed the thousands of Mainers that are waiting for their unemployment benefits.
"Over 100,000 people who who were working at the beginning of March, have since applied for unemployment insurance benefits," said Fortman. "The good news is that two-thirds of those that have applied, are now receiving benefits."
"That being said, I know that there are still too many people who have applied for benefits and were awaiting for their applications to be approved. We looked at about 19,000 people that would be have normally been scheduled for fact-finding. If we took the normal course of scheduling, we would be scheduling out until July and that is just too long to wait. So about 12,000 (cases) have been expedited and they will not have fact-finding and they will be receiving notices by email and U.S. Mail...in the next couple of days," said Fortman
The DOL sent a release during the press conference that said:
MDOL's streamlining will result in one of three outcomes for all current and future unemployment insurance claims through May 30:
About 5,000 claims that were likely to be approved after an interview are now authorized to move forward without an interview to ensure benefits can be delivered quickly.
About 7,000 claims waiting for an interview that were likely to be denied due to the claim not meeting monetary eligibility requirements will be denied, a necessary step to ensure these claimants can take further action without delay.
The remainder of claims will still have fact-finding interviews or other staff review but on an expedited schedule. to ensure they are resolved as quickly as possible.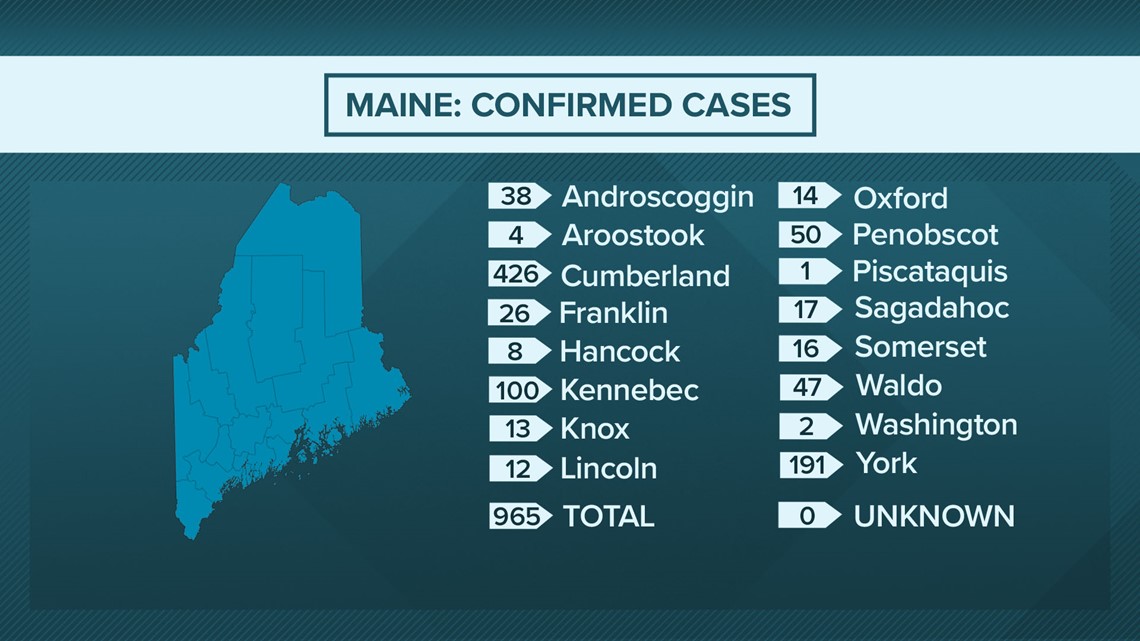 TAKE A MOMENT FOR 'A BREATH OF FRESH AIR'
RESOURCES
Coronavirus, COVID-19 Background
The official name for the coronavirus is "SARS-CoV-2" and the disease it causes is named "coronavirus disease 2019" or "COVID-19" for short. Coronavirus is a family of viruses, which can infect people and animals. The viruses can cause the common cold or more serious diseases like SARS, MERS, and COVID-19.
Wash your hands often with soap and water for at least 20 seconds or use alcohol-based hand sanitizer
Avoid close contact with people who are sick
Avoid touching your eyes, nose, and mouth with unwashed hands
Stay home while you're sick and avoid close contact with others
The Maine Centers for Disease Control (CDC) announced on Tuesday, March 10 that they would be holding daily coronavirus briefings with director Dr. Nirav Shah to keep the public up to date on the situation in Maine.
NEWS CENTER Maine YouTube Coronavirus Playlist