Everything you need to know about COVID-19 and the vaccine in Maine
Maine ranks second in the US for people 12 and older fully vaccinated against COVID-19, CDC reports. Updated June 16, 2021.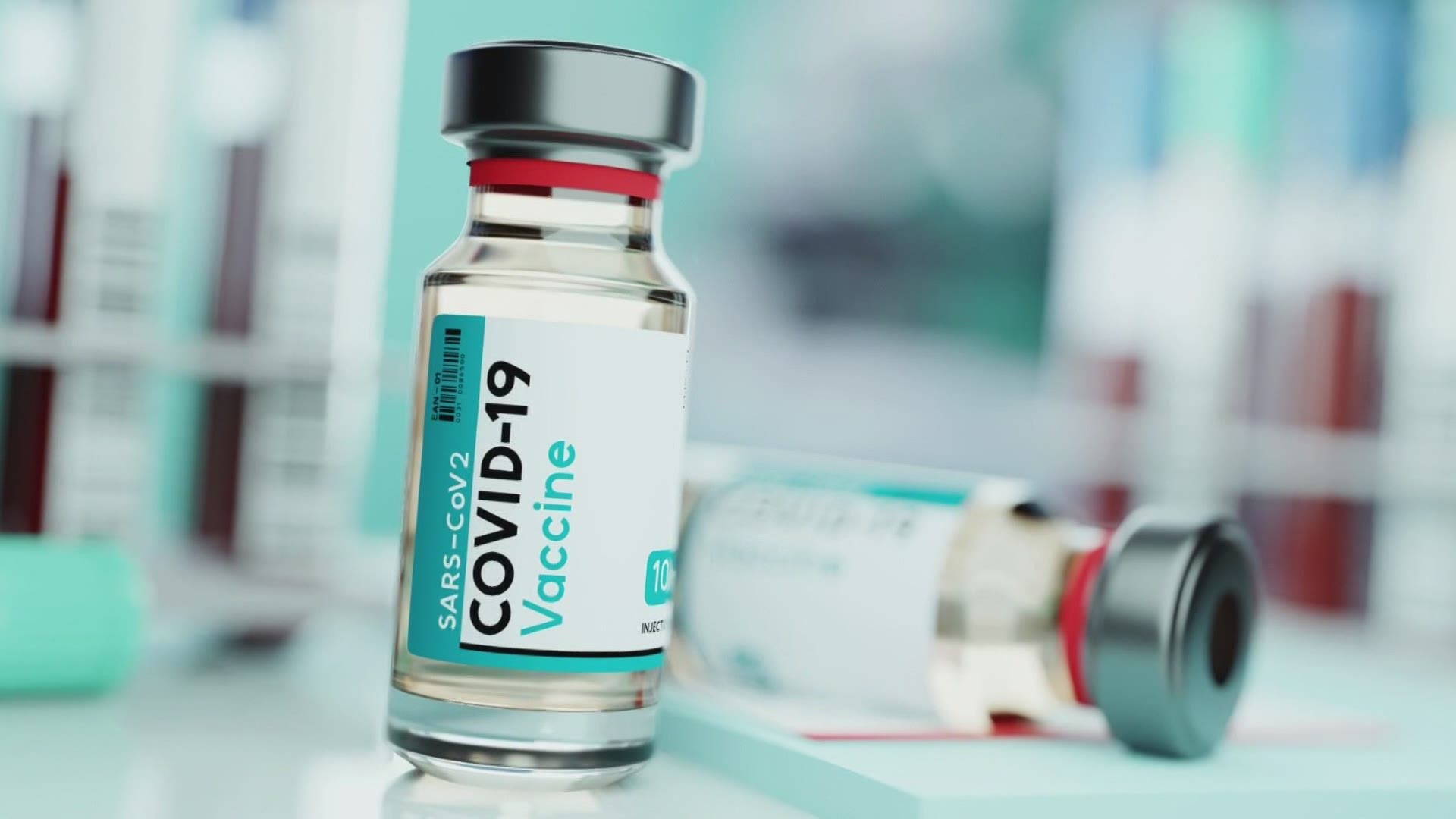 Maine Vaccine Data
:
Current data for Maine's vaccine progress
MAINE DAILY UPDATE COVID-19 VACCINATION DATA
The Moderna and Johnson & Johnson vaccines are available for people 18 and older.
The state's appointment system is now live here.
Data as of Tuesday, June 15
Total Maine vaccine doses: 1,489,482
First Dose: 734,075
Final Dose: 755,867
Note: Johnson & Johnson vaccination data is included in the "Final dose" data because it's considered the only dose needed.
The Maine CDC vaccine dashboard is updated each day at 10 a.m. to include data from the previous day.
Daily Coronavirus Updates
:
Daily Maine coronavirus updates on case data, deaths, outbreaks, and more
WEDNESDAY, JUNE 16
The Maine CDC reported five additional deaths of people with COVID-19, bringing the state death toll to 853. Two were residents of Aroostook County, two were residents of Cumberland County, and one was a resident of York County. Three were women and two were men. One was in their 40s, one was in their 50s, one was in their 70s, and two were in their 80s. Two of the additional deaths reported Wednesday result from a review of death records, according to the Maine CDC. Those deaths occurred on May 30 and May 31.
An additional 51 COVID-19 cases were reported Wednesday.
Of the 68,683 total cases, 50,218 have been confirmed and 18,465 are probable.
The Maine CDC and Maine Department of Health and Human Services provide a state coronavirus update every Wednesday. The next is scheduled for 2 p.m. on Wednesday, June 16.
Note: NEWS CENTER Maine will no longer be broadcasting the weekly Maine CDC COVID-19 briefings on television, but you can always stream them on our website, mobile app, Roku and Fire TV apps, and on our YouTube page.
Wednesday, June 16 Coronavirus Briefing
Currently in Maine, 32 people are in the hospital with COVID-19. Of those, 17 are in the ICU, and seven are on a ventilator. Shah said one incubation period (2 weeks) ago, 87 people were hospitalized–meaning hospitalizations have dropped 63 percent in just two weeks.
The seven-day PCR test positivity rate is 1.16 percent; the seven-day antigen test positivity rate 3.46 percent.
Gov. Janet Mills announced the "Don't Miss Your Shot: Vaccinationland Sweepstakes," a statewide program to encourage Maine people to get vaccinated against COVID-19. The sweepstakes will reward one vaccinated winner with $1 for every person vaccinated in Maine by the Fourth of July.
Mills noted President Joe Biden's goal of having 70 percent of adults vaccinated with at least one shot by Independence Day.
"In typical Maine fashion, we met President Biden's goal 53 days ahead of time," Mills said. "And then we beat it."
"Maine people are resilient, but we also rely on one another," she said. "Our nation-leading progress in beating back this pandemic and getting our state back to normal is because of the more than 876,000 people in Maine who've already rolled up their sleeves and gotten vaccinated."
Mills said we should celebrate this milestone, but not stop there.
The sweepstakes are meant to encourage people to get vaccinated. Mills said if the prize was awarded today, one lucky Mainer who has gotten at least one shot would win $876,655.
"The more Maine people vaccinated–even with one shot–the bigger the prize," Mills said.
Maine residents age 12 and older who have received at least one dose of a Moderna or Pfizer COVID-19 vaccine or the one-dose Johnson & Johnson vaccine in Maine since December 15, 2020, may enter for a chance to win the prize, Mills said. Registration is required and the deadline to get vaccinated and submit an entry is 11:59 p.m. on June 30, 2021. Entries are now being accepted online or by calling the Community Vaccination Line at 1-888-445-4111. Mills said she will announce the winner and the prize amount on the afternoon of the Fourth of July.
Maine DHHS Commissioner Jeanne Lambrew said as of 2:34 p.m., 1,065 people have already registered for the sweepstakes.
MAINE COVID-19 COUNTY BY COUNTY DATA
How to Get Vaccinated
:
To get the COVID-19 vaccine, you must make an appointment
Appointments are required at most locations, but some clinics offer walk-in appointments. Availability is dependent on vaccine supply. These listings are subject to change and will be updated regularly.
How to get an appointment
Note: Online appointments are only available for those age 18 older. The Pfizer vaccine is authorized for individuals ages 12 and older, but consent from a parent or legal guardian is required to vaccinate children.
Vaccine basics
:
Understanding COVID-19
The answers to these questions have been derived from the U.S. CDC, Maine CDC, and various health experts.
What is the vaccine?
Three COVID-19 vaccines, one by Pfizer, one by Moderna, and one by Johnson & Johnson, have received emergency-use authorization by the FDA and are currently in distribution across the country. Several others are in development.
Can the vaccine make me sick with COVID-19?
No. The vaccines in distribution do not contain the live virus that causes COVID-19.
So, how do they work?
The vaccines teach our immune systems how to recognize and fight the virus that causes COVID-19. Sometimes this process can cause symptoms such as fever. These symptoms are normal and are a sign that the body is building protection against the virus that causes COVID-19.
Are there any side effects?
Common side effects include soreness or swelling at the injection site, fever, chills, tiredness, and/or a headache in the days following vaccination. Occasionally, there are more serious reactions or "adverse reactions" to the vaccine. Federal authorities are tracking those reactions through an online database.
Learn more about side effects here.
How many doses do I need?
The Pfizer and Moderna vaccines each call for two doses. An interval of 21 to 28 days between doses is recommended, but the World Health Organization has said that the interval can be extended up to six weeks amid vaccine supply constraints.
The Johnson & Johnson vaccine only requires one dose.
In fact, you can't choose which vaccine you get. Here's a VERIFY about that.
How much does the vaccine cost?
The COVID-19 vaccine will be provided by the federal government at no cost to enrolled COVID-19 vaccination providers. Administration fees may vary.
Should I get vaccinated if I've already had the virus?
Yes. Regardless of the previous infection, the U.S. CDC says people should be vaccinated. If you've been infected in the last three months, the CDC says it's OK to delay vaccination if you want to let others go first while supplies are limited.
Will vaccines be effective against COVID-19 variants?
Scientists believe current vaccines will still be effective against the variants, but they are working to confirm that. British officials reiterated that there is no data suggesting the new variant hurts the effectiveness of the available vaccines. Vaccines induce broad immune system responses besides just prompting the immune system to make antibodies to the virus, so they are expected to still work, several scientists said.
After I get the vaccine, do I have to keep wearing a mask?
Yes. While experts learn more about the protection that COVID-19 vaccines provide under real-life conditions, it is important that everyone continue using all tools available to help stop the pandemic, like covering your mouth and nose with a mask, washing hands often, and staying at least six feet away from others.
Click here for more vaccine information from the U.S. CDC.