Road to recovery: Mainers share personal stories of coronavirus, COVID-19 diagnosis
Mainers from across the state are sharing what it was like to be tested for COVID-19 and what it has been like to fight the virus.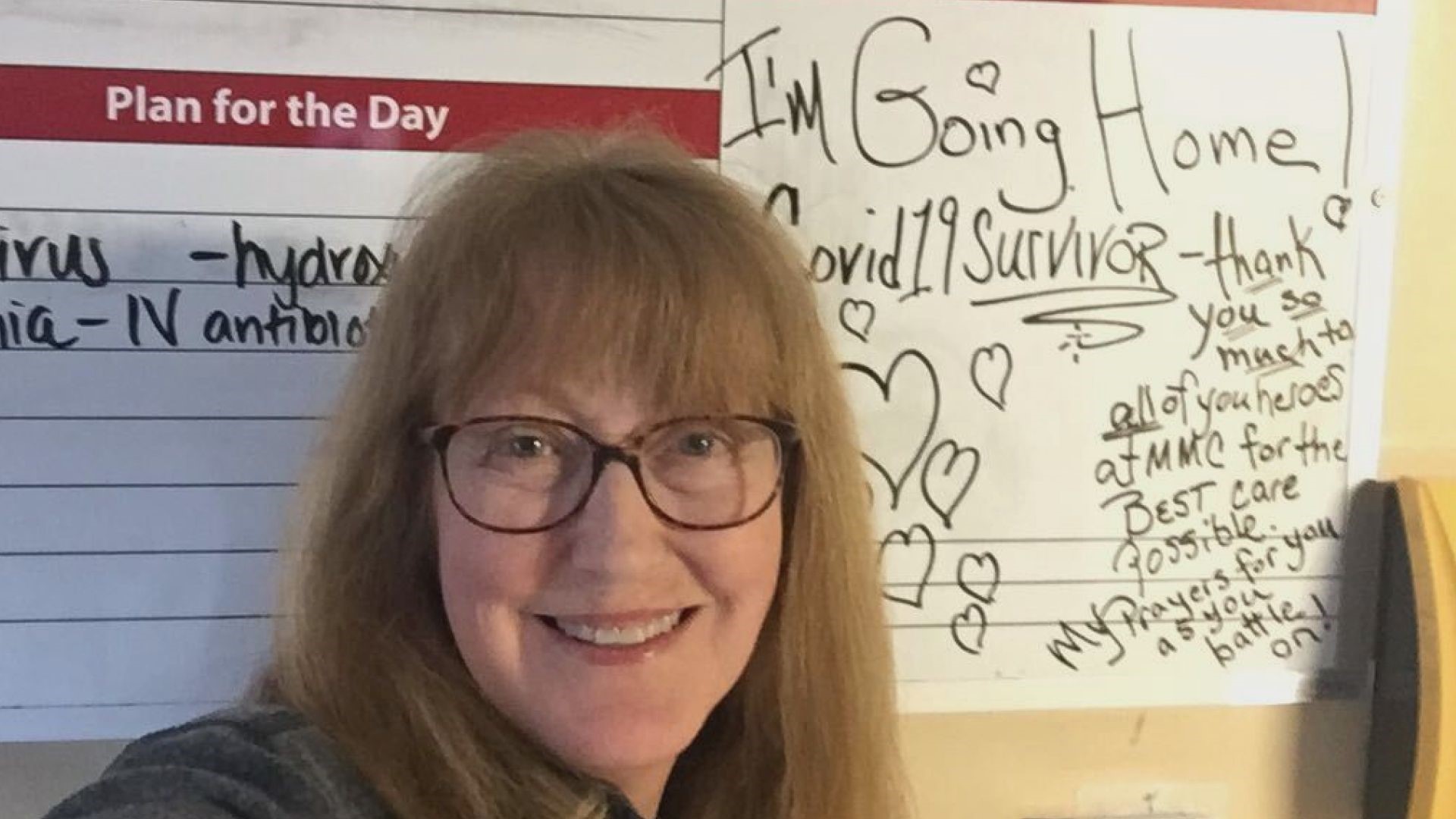 Amy Woodman's story
:
Amy Woodman was among the first people to donate her plasma at CSL Plasma in South Portland which just opened recently.
Amy Woodman was tested positive for coronavirus in early April and she recovered.
All the while she was worried about exposing her step-son who is on dialysis and has been waiting nearly 4 years for a kidney donation.
Donating her plasma was her way of showing appreciation for the support of friends, family, and strangers.
"We have seen an outpour of support for my stepson," said Woodman. "Especially [in] the last six months. We have cars all over the state that have decals on them looking for a donor for him."
CSL Plasma – the place where Amy donated -- is part of a new alliance of licensed plasma donation organizations that are working together to collect plasma to be used for clinical trials this summer.
View the entire unedited interview with Amy Woodman below:
Lisa Smith's story
:
As of April 29th, 615 people have recovered from COVID-19 in Maine, according to the Maine Center for Disease Control.
That means 58 percent of people who had a confirmed case of COVID-19 have recovered.
Lisa Smith is one of those people.
A couple of days after returning from a trip at the beginning of March, she felt like she had the flu.
"Then all of a sudden like a freight train it rolled back and totally ran over me," she said.
She was exhausted, had fevers, loss of appetite, and no cough. She called her doctor and was able to make an appointment.
"They took you through the back door and the exam room was immediate as you entered so I, being a suspect COVID-19 patient, didn't trapes through the entire practice," she explained.
Smith was tested for the flu, which was negative. She was also tested for COVID-19.
"I think this was at the very beginning when many people were being tested," she said. "And labs were very backed up."
It would be 11 days before she learned the results of the COVID-19 test... and she wouldn't learn those results from home.
"My fever hit 106 and I was on the phone with my niece who is a nurse and she said 'I don't care, I'm sending an ambulance for you right now, and you're going to take a trip to the emergency room.'"
She was taken to Maine Medical Center where she stayed for five days.
"The care was just extraordinary. They were very prepared."
And that's where she learned the results from her first test for coronavirus. They were negative.
Another test taken at the hospital returned results faster and she did test positive.
She was prescribed hydroxychloroquine, a drug used to prevent or treat malaria. It's being studied as a possible treatment for COVID-19.
"I felt like I had energy. I could actually get up and move around a little bit. I'm just one person it may not work for everybody but I feel like it worked for me."
Smith is now fully recovered and feeling fortunate she took the situation seriously from the beginning by staying home to avoid the spread of COVID-19.
"And didn't have a false sense of security."
Smith is paying it forward by donating plasma which will be used to possibly help current coronavirus patients.
Gerard Salvo
:
Gerard and his wife both tested positive for COVID-19
There's nothing Gerard Salvo loves more than playing the ukulele and spending time with his grandchildren. Salvo and his wife haven't been able to see them for two months.
Although it's not the same as a hug, they find comfort in sending video messages back and forth.
Not only are they following social distancing rules, but the Salvos are also recovering from COVID-19.
Gerard wasn't feeling well for several days. He realized he couldn't smell or taste anything, first with a cup of coffee then later a glass of red wine. That loss of taste and smell is what made him think to get tested.
Three days later he learned the positive results.
"My wife ended up getting it, I gave it to her and she has forgiven me," he said.
"And it was tough… you know people were just wonderful in the community, they left food every day for us, no one would come near the house but they left things in the driveway."
All the while their video messages never skipped a beat.
At NEWS CENTER Maine, we're focusing our news coverage on the facts and not the fear around the illness. To see our full coverage, visit our coronavirus section, here: /coronavirus
NEWS CENTER Maine Coronavirus Coverage
NEWS CENTER Maine YouTube Coronavirus Playlist