LONDON, UK — In the end, Sir Tom didn't need to rise.
On a day infused with emotion, Queen Elizabeth II tapped the blade of a sword once owned by her father on the slender shoulders of 100-year-old Tom Moore, making a hero of a nation a knight of the realm Friday.
Moore captivated the British public by walking 100 laps of his garden in England and raising some 33 million pounds ($40 million) for the National Health Service in April. The queen knighted him with the traditional sword tap, but the World War II veteran was not required to take a knee before the monarch.
Instead, Moore steadied himself against his now-famous walker and wheeled himself across the grass to stand in front of Elizabeth.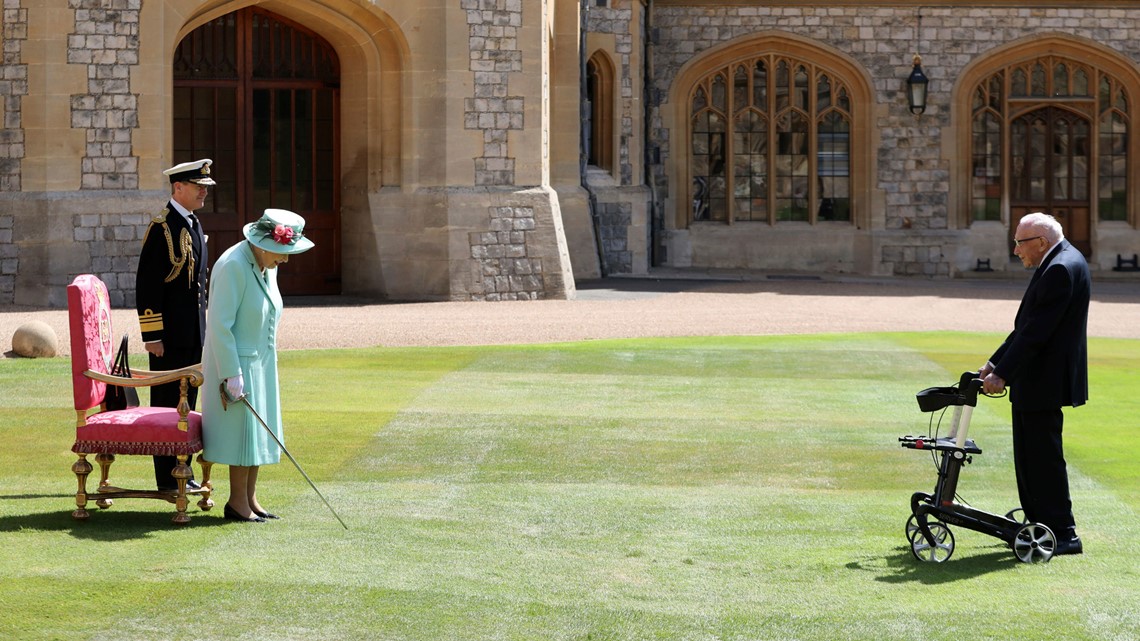 The ceremony was staged outside of Windsor Castle west of London, where the 94-year old queen has been sheltering during the COVID-19 pandemic alongside her husband, the Duke of Edinburgh.
"Thank you for all the well wishes, as ever, overwhelmed by your support. #todaywillbeagoodday" Moore tweeted before the ceremony.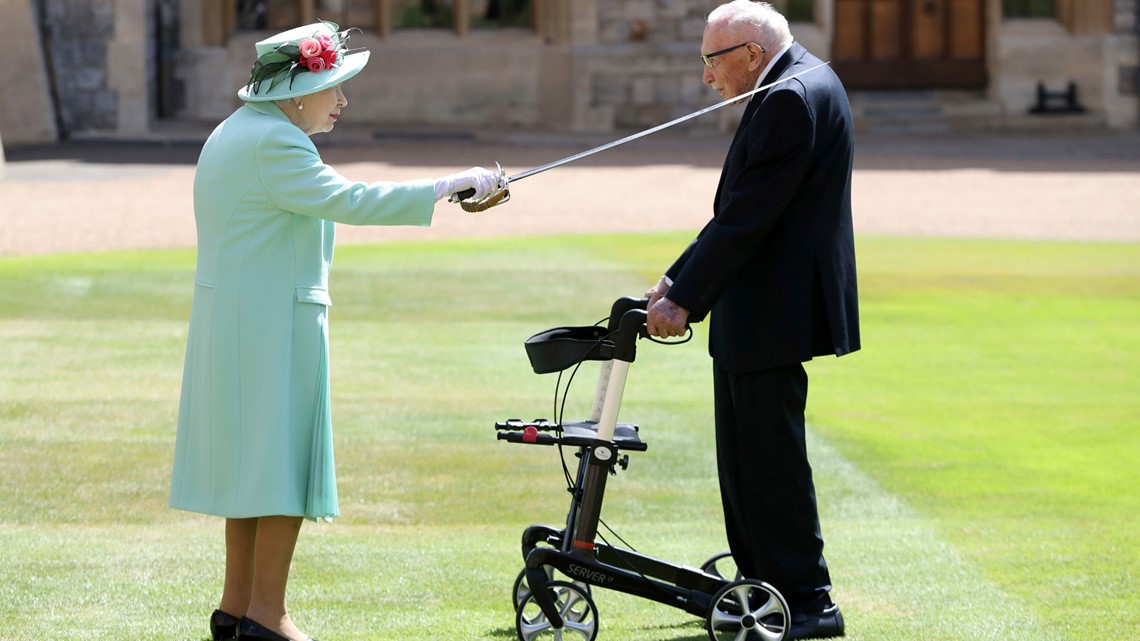 Moore walked into the nation's hearts by setting a goal of marking his 100th birthday with a garden lap for each year of his life. His family elevated the challenge by using social media to seek donations to support health care workers as a mark of gratitude to doctors and nurses who took care of him when he broke his hip.
He dreamed of raising 1,000 pounds. Instead, he raised so much more.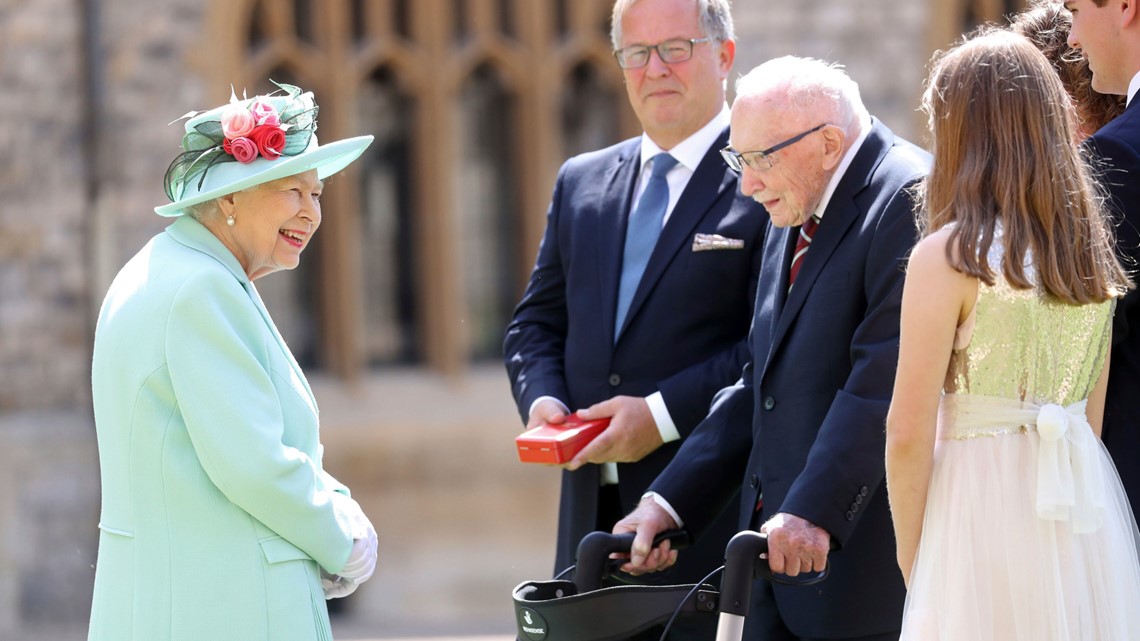 Prior to the ceremony, the queen had attended the wedding of Princess Beatrice and Edoardo Mapelli Mozzi.
Beatrice, the daughter of Prince Andrew and his former wife Sarah Ferguson, had originally planned to marry the property tycoon on May 29 in the Chapel Royal at St James's Palace. The ceremony was postponed because of the pandemic.
Friday's ceremony had not been announced and images of the ceremony were not immediately released.
According to a report by BAZAAR.com, photos of the wedding are not expected to be released until Saturday because the couple didn't want their ceremony to overshadow Captain Tom's knighthood.