PORTLAND, Maine — More than three-quarters of the state is in a severe drought. The drought has reached extreme levels in portions of Aroostook and York counties.
MEMA launched the Dry Well Survey last month and has received nearly 100 reports of dry wells, including all counties except Piscataquis. The reported wells range between drilled and dug wells used for residential, irrigation, livestock, and/or "other" purposes.
Completing the survey does not guarantee any type of assistance but helps the Task Force determine how widespread the problem may be and what resources may be needed.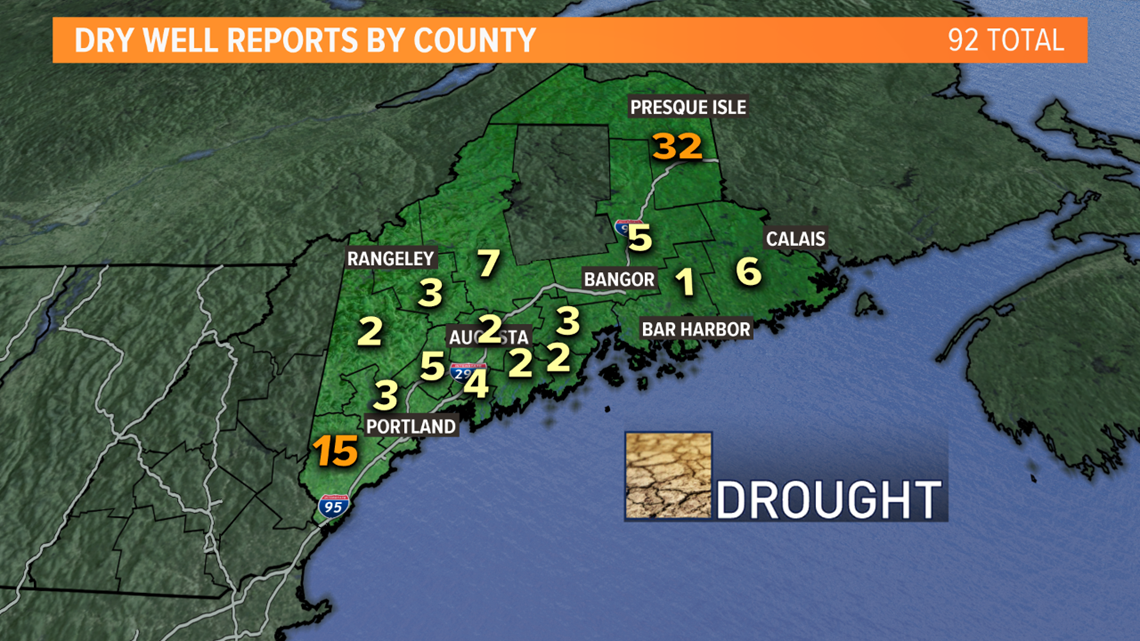 The state encourages citizens who may be experiencing low water levels to take the following steps:
Avoid filling wells by a water hauler or fire department. This could contaminate the owner's well because water from an unknown source may contain toxins and water would likely leak out in a short amount of time.

Check water systems for leaks and fix them. This can also save money for those on public water.

Ensure you have a full load before running dishwashers and washing machines.

Space out water usage to avoid a temporary shortage that could damage the pump.

If using drinking water from an outside source, make sure containers and the water source are clean.

Use a licensed well driller or pump installer to check water levels in wells for the most accurate assessment and advice and to avoid contamination.