Officers met with the custodian who made the call upon arrival at the scene. The custodian indicated that when he arrived at the school he found severe damage to equipment inside the building, along with clearly deliberate acts of vandalism, the release states.
The vandalism at the school is expected to amount to more than $100,000 in damages, the release states.
"There's a considerable amount of damage," Assistant Superintendent Karen Paquette said. "It's really sad and disheartening to walk through and see all of the things that are broken and destroyed."
When Lewiston police made their way through the building, they were able to determine where the suspects forced their way into the school.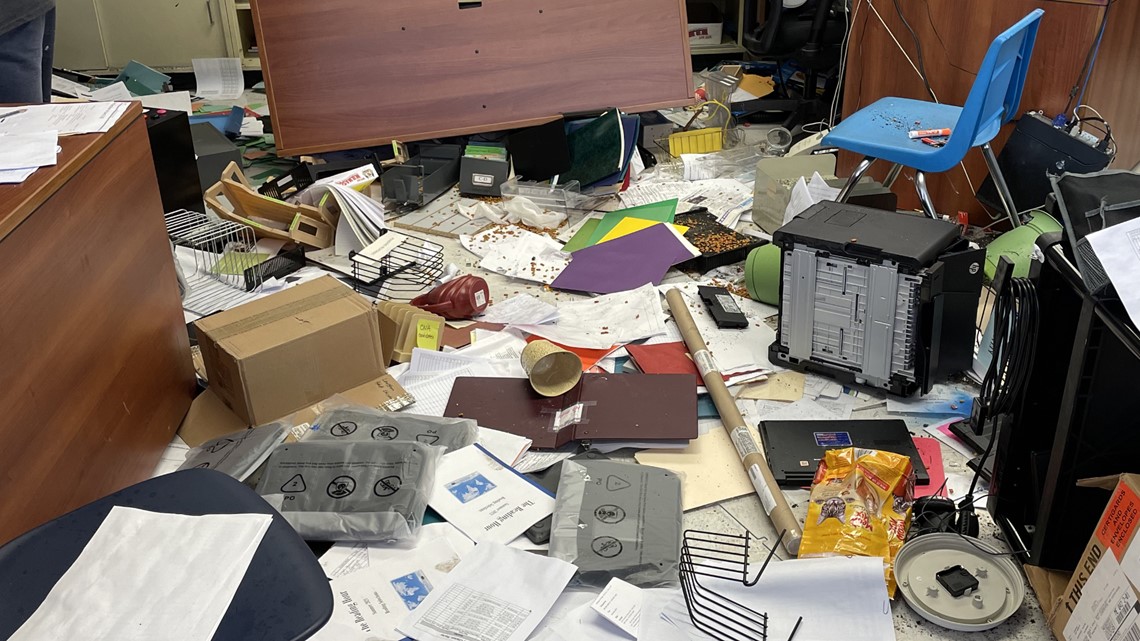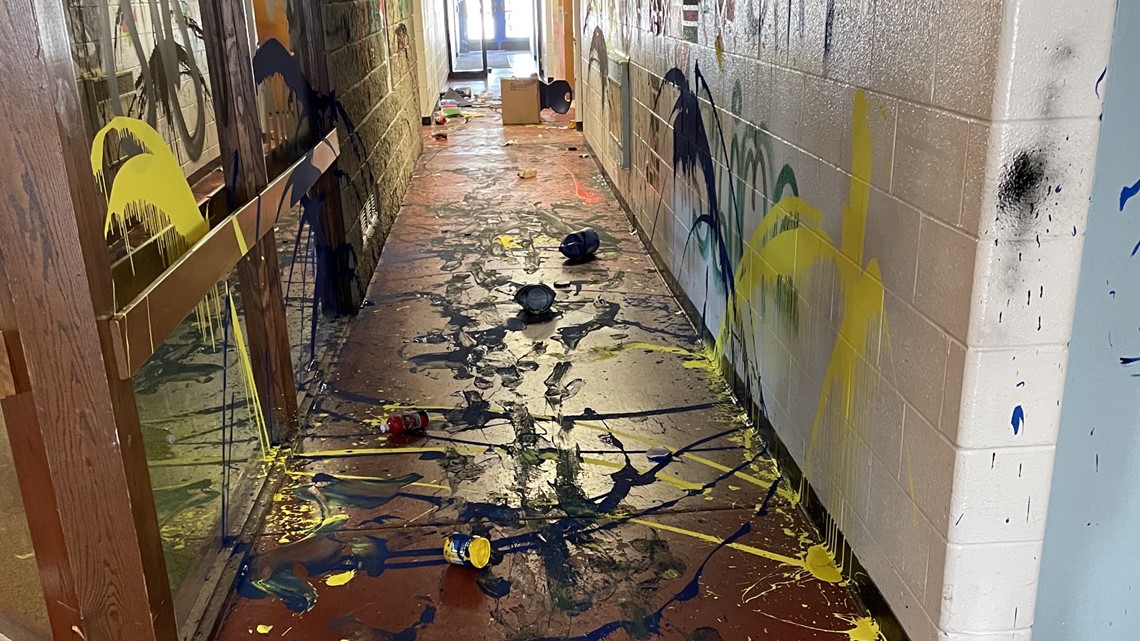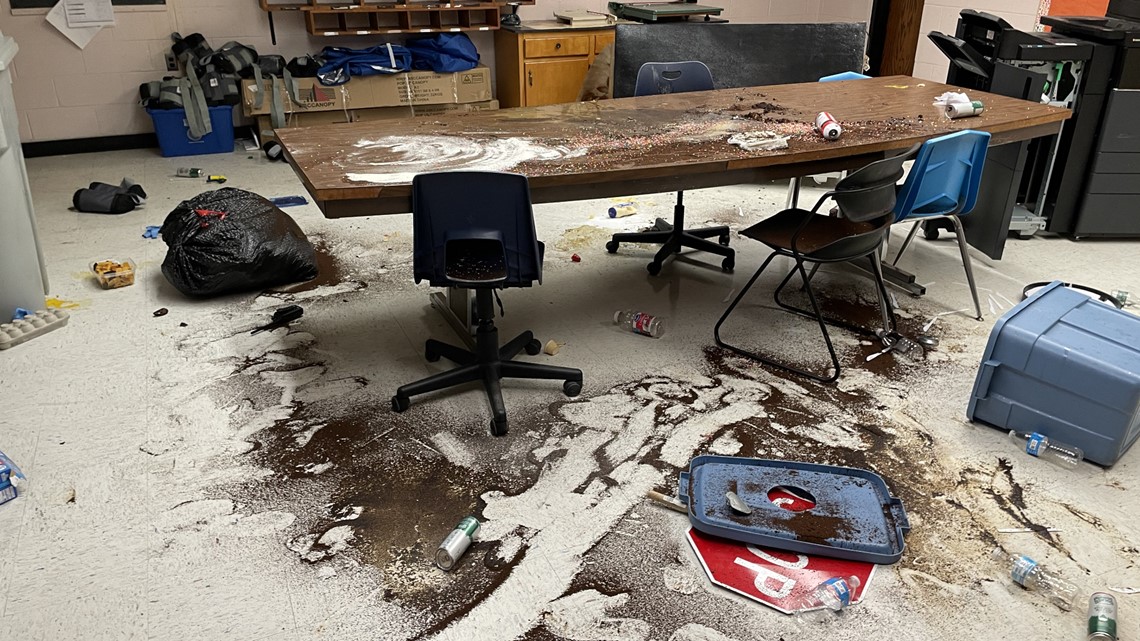 Lewiston police detectives and evidence technicians responded to the scene, where they processed the evidence, collected information, and checked the security cameras in the school, the release says.
The release reports that in-school footage from school security cameras and footage reviewed from city security cameras allowed officials to identify four juveniles involved in the vandalism.
The four juveniles, one 10-year-old, two 12-year-olds, and one 14-year-old, were taken to the station, where they were all charged with burglary and aggravated criminal mischief, according to the release. The charge was elevated to aggravated because of the estimated dollar amount.
"These few individuals don't represent Lewiston and our community," Paquette said. "And we know it'll be an even better place when we're done with the cleanup and able to move on."
Lewiston Public Schools Superintendent Jake Langlais wrote the following in an e-mail to staff about the extent of the damage:
"The damage is all on the main first floor. Every room that was not locked has been turned over from flower pots, desks, computer stations, etc. In addition, jugs of paint from the art supply were taken and scattered all over, spray paint was used to deface, tag, and covers floors, walls, equipment, and supplies. Bathrooms were damaged, equipment was beat up including refrigerators, copiers, healthcare diagnostic mannequins, technology, planter gardens, and so much more toppled, destroyed, or covered in debris or paint."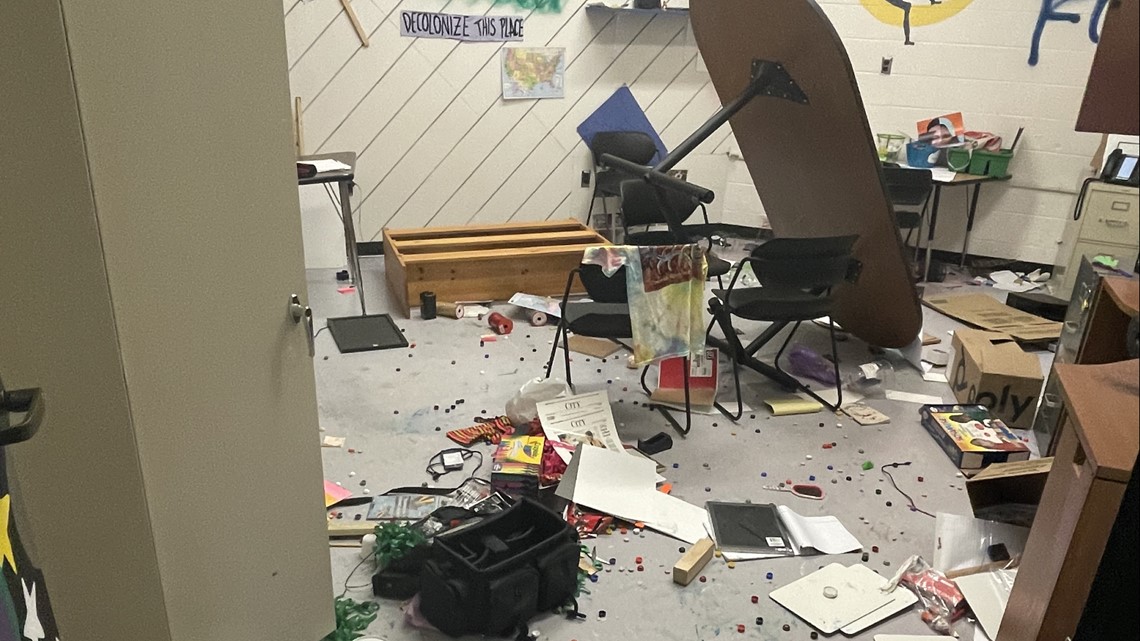 Paquette says that the building was slated to be used for adult education along with other summer programming, however, that's not set to begin for a few weeks. She added that some of the rooms that were locked were not damaged, and she hopes some of the rooms will be able to be cleaned up to allow for instruction to continue over the summer.
According to the release, the four juveniles were summonsed and released to their parents with conditions of release.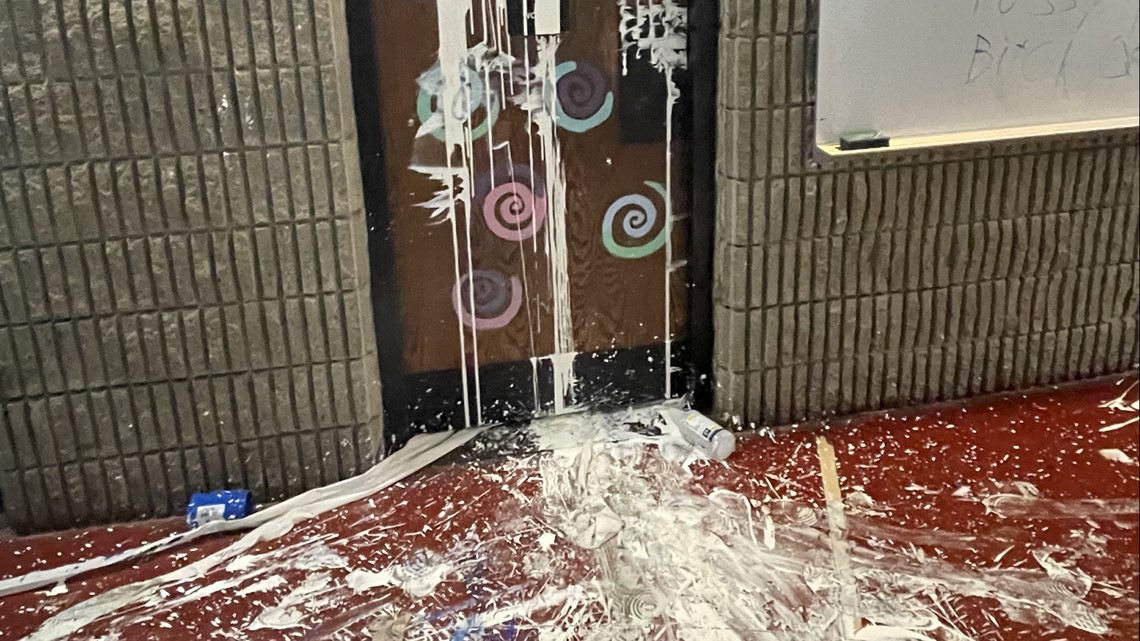 More NEWS CENTER Maine stories