AUBURN, Maine — An Auburn man has been charged with the 1993 sexual assault and murder of a woman from Alaska, seemingly ending a 26-year cold case.
Alaska State Troopers announced Friday the arrest of 44-year-old Steven H. Downs, who is accused of murdering Sophie Sergie in April 1993.
Sergie was 20 years old on April 24, 1993, when she flew from her home of Pitkas Point to Fairbanks for an appointment and to visit friends, according to the Alaska Department of Public Safety. She planned to stay with a friend at a dormitory on the campus of the University of Alaska Fairbanks (UAF).
Sergie's flight back was scheduled for April 26. But she never made it home.
Authorities say Sergie was last seen alive shortly after midnight when she left the dorm to smoke a cigarette. She was found dead later that afternoon when a janitor discovered her body in a bathtub at Bartlett Hall.
An investigation showed Sergie had been sexually assaulted and murdered.
Suspect DNA was taken from the scene and uploaded into the FBI's Combined DNA Index System (CODIS). Unfortunately, the profile was not on file and therefore the suspect remained unknown and at-large. Dozens of leads were developed, hundreds of interviews were conducted and many DNA samples were collected, however, none resulted in a matching profile.
Over the years, "despite the arduous and meticulous effort done by a variety of investigators," a suspect was never identified, Alaska DPS said.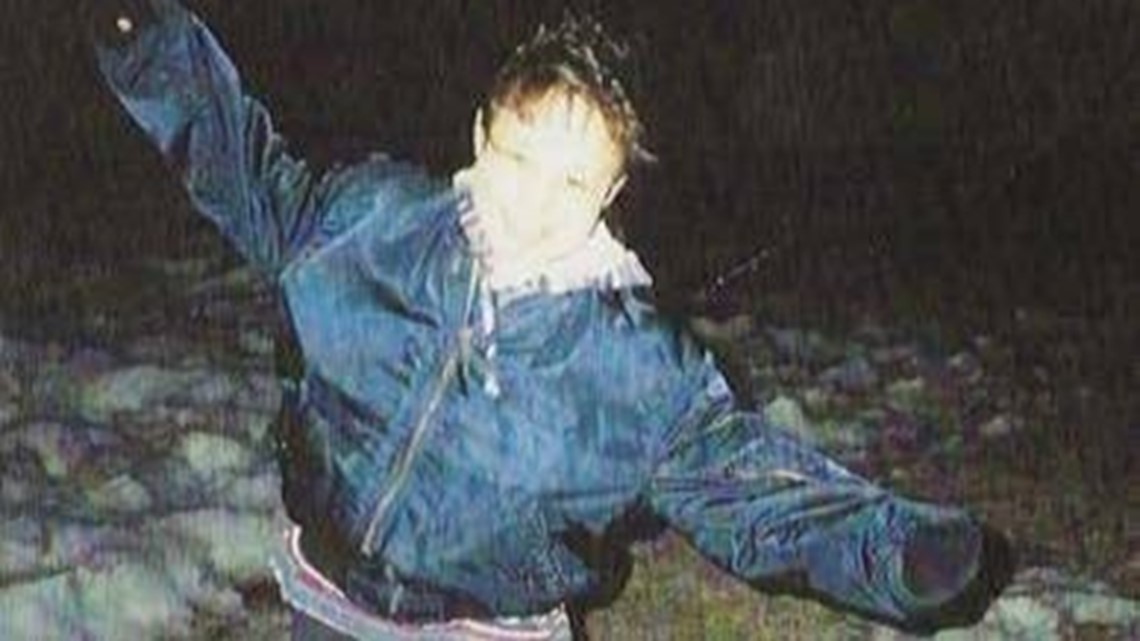 Finally, in April 2018, the "Golden State Killer" was arrested using genetic genealogy, prompting Alaska State Troopers' Cold Case Unit to submit the unknown DNA profile from Sophie's case two months later.
Genetic genealogy combines genetic analysis with traditional history and genealogical research to study family history.
When the results came back from Virginia-based Parabon Nanolabs, the CCU had a likely suspect for the first time in more than a quarter-century — and the person was alive, living 3,000 miles away on the opposite side of the country.
A follow-up investigation showed that Downs, who was 18 years old at the time of the killing, had not only been a student at UAF but lived in Bartlett Hall. The CCU then worked with Maine authorities.
A plan was implemented to contact and interview Downs, collect DNA and other evidence and search his Auburn residence for evidence of the crimes.
Downs was taken into custody 1 p.m. Friday at a local business in Auburn.
"While an arrest doesn't bring Sophie back, we are relieved to provide this closure," said Col. Barry Wilson, director of the Alaska State Troopers. "This case has haunted and frustrated Sophie's family and friends, the investigators and beyond. However, we did it. Investigators never gave up on Sophie."
Downs is being extradited to Alaska to face the charges.
The Auburn Police Department and Maine State Police, specifically its Unsolved Homicide Unit, Evidence Response Team and Tactical Team, assisted Alaska State Troopers with their investigation.
"Alaska contacted us about a month ago," 'said Maine Department of Public Safety spokesman, Steve McCausland. "They started working this case as they got a significant lead. Two Alaska investigators arrived on Monday, we've been working with them ever since, culminating in the arrest Friday evening."
No investigators remained at Downs' brown and white home on Hillcrest Street on Saturday.
Neighbors who wished to remain unidentified said Downs had at least one dog, was very quiet, was rarely outside and never exchanged more than a "hello" with them.
Steve McCausland also told NEWS CENTER Maine that Downs that his "understanding is [Downs] is originally from Maine, went to college in Alaska, then came back."
He added that Downs is expected to appear in court Tuesday and that he is being held in Maine at the Androscoggin County Jail on a fugitive of justice charge.
The full document with Downs' charges reads as follows: