PORTLAND, Maine — It was a relatively quiet Sunday at the Portland Jetport until one flight returned to Maine.
25 Maine veterans arrived home and were greeted by a crowd of hundreds cheering for them as they got back from the first Honor Flight Maine trip of the year.
The veterans spent the weekend in Washington D.C. touring monuments and memorials and some even had the opportunity to lay a wreath at the tomb of the unknown soldier.
"I'm amazed, I'm amazed," Korean War veteran Hilton Hanson said after making his way through the terminal lined with fellow Mainers.
This was Hanson's first trip to the nation's capital and it was the first time he was able to pay respects to his fellow soldiers who never made it home from battle.
Hanson was able to share the experiences of the weekend with his daughter, a fellow combat veteran, Lucy.
"Last year, my dad went through open-heart surgery, and every other surgery known to man, and I didn't think he was going to survive, and we had this great weekend together to just support each other and meet other people, it was really fantastic," Lucy said.
Behind the scenes, Matthew Mank, the new Chairman of the Board of Honor Flight Maine, had to fit countless stops and events into a tight schedule. But, he said, it was all worth it.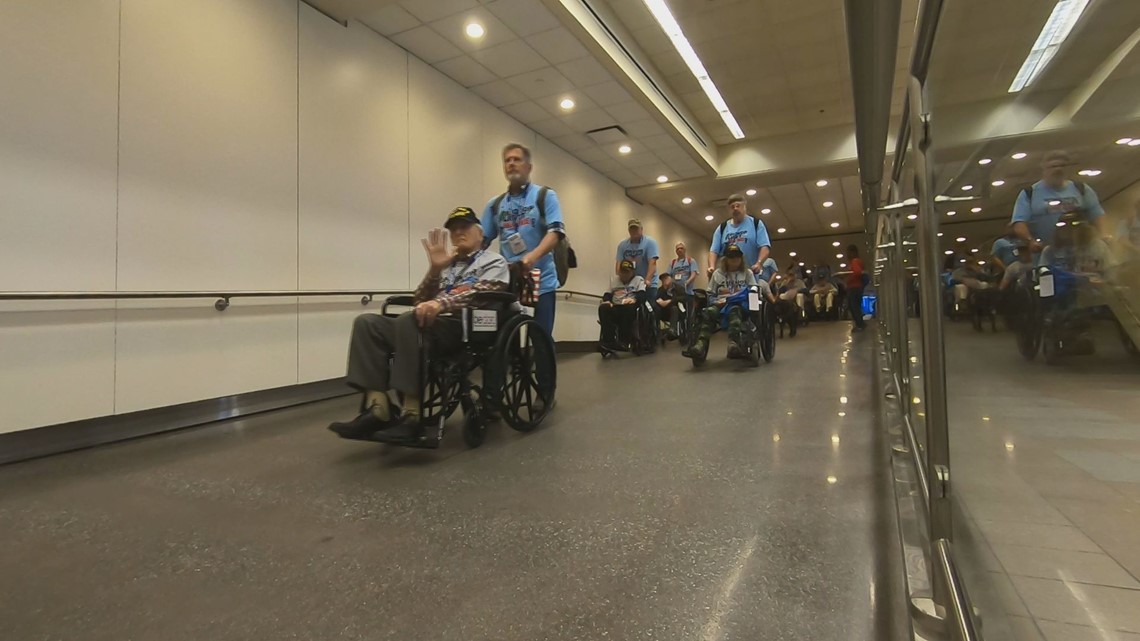 "To see them cry, tears of joy, tears of happiness, that to me means a lot," Mank added.
After the warm welcome, the veterans were presented with other items of recognition, based on the wars they served in. For some, like Vietnam veterans, this was the first time they heard 'thank you' from their fellow Americans.
"They didn't get that 50 years ago, but we can give it to them now," Mank added.
Maine's Governor Janet Mils also spoke at the event Sunday.
"Thank you for your courage, your persistence, we honor you every day, not just on Honor Flight Return Day. Thank you and welcome home," she said during her remarks.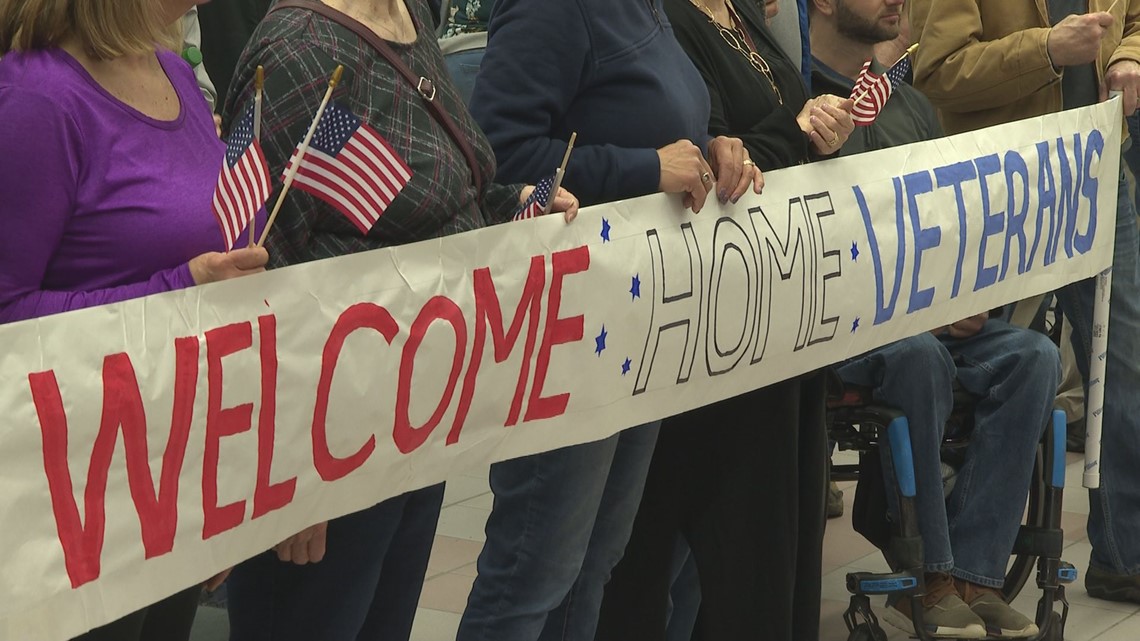 This was the first of four Honor Flight Maine trips scheduled for this year. The next opportunity to greet veterans when they return home will be the Sunday of Memorial Day Weekend.
You can find more information about Honor Flight Maine and ways you can support the mission here.