FARMINGTON, Maine — The body of the Captain Michael Bell who died Monday in the explosion in Farmington returned home Tuesday morning.
Fire Capt. Michael Bell, 68, was a 30-year-member of the Farmington Fire Rescue and died in the powerful, apparent gas-related blast at LEAP Inc., that leveled the building, killing Bell and injuring seven others. Six other firefighters and a maintenance worker were sent to the hospital.
As of Tuesday morning, five firefighters still remain at Maine Medical Center in Portland, three in critical condition and two in fair condition.
Officials from Maine Medical Center said the conditions as of 11:30 a.m. Tuesday are as follows:
• Terry Bell, critical
• Scott Baxter, critical
• Theodore Baxter, critical
• Timothy Hardy, fair
• Joseph Hastings, fair
The LEAP Inc., maintenance worker Larry Lord is being treated at Mass. General. According to a gofundme site for Lord, he suffered severe burns on over half of his body, multiple traumas, broken bones, and critical injuries.
According to the gofundme site set up by Courtney Webster, Lord is at the ICU Burn Unit and is expected to be in the hospital for 4 months.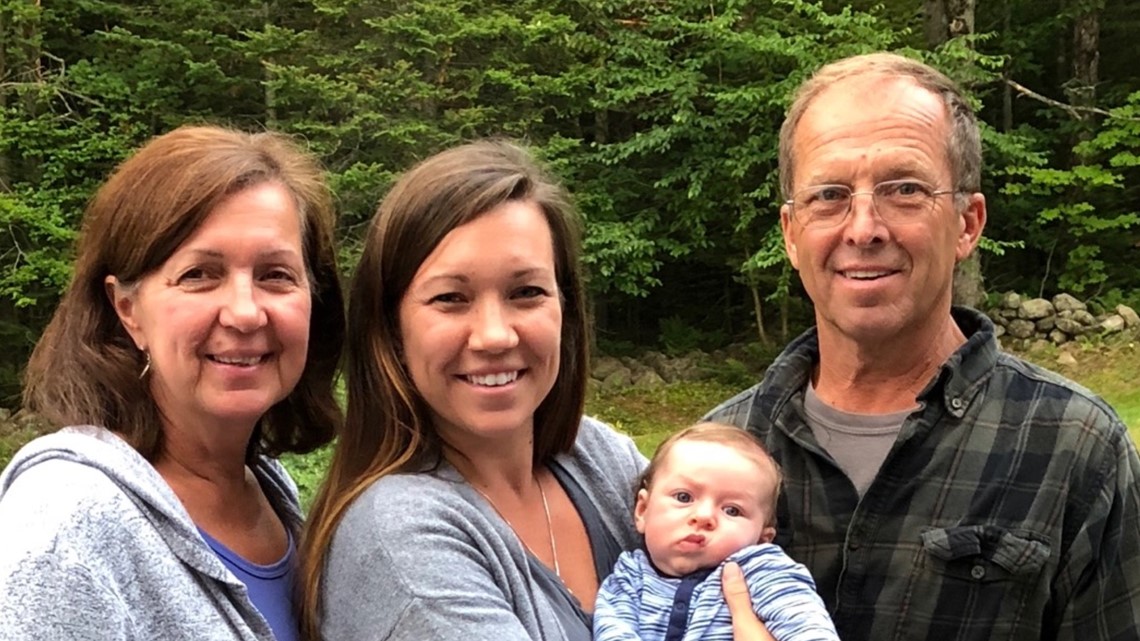 Webster says Lord's family is staying in nearby hotels. As of Tuesday afternoon, the site had raised more than $12,000 of a $20,000 goal for the Lord family.
The procession of fire and police crews from around the state escorted Bell's body from Augusta where it was autopsied at the Medical Examiner's Office to Farmington.
Hundreds of people lined the streets to pay their respects to the fifth first responder in Maine to be killed in the line of duty in the last 18 months.
People like Don Simoneau waited outside for hours to catch a glimpse of the procession bringing Bell home.
Not just men and women and children came out to pay their respects but at least on canine observed the procession with reverenced obedience.
Retired Portland Lt. Ray Smith made the trip to Farmington to watch on with his dog Stoker.
Officials will hold a press conference at 3 p.m. Tuesday to update the community about the on-going investigation of what caused the explosion. Crews from the
Bureau of Alcohol, Tobacco, Firearms, and Explosives were at the scene of the explosion Tuesday morning.
Maine Center for Disease Control spokesperson Robert Long says they are working closely with local authorities and other state agencies to meet the community's needs in the wake of Monday's explosion.
The Department of Environmental Protection is testing the air quality in Farmington that left debris for blocks around the explosion site at 313 Farmington Falls Road. They are also offering free, reusable masks available to individuals living or working nearby who may be concerned about potential lung irritation that could be caused by debris.
The masks are available at NorthStar Ambulance in the Stanley Building near Franklin Memorial Hospital.
Route 2 near High Street and Farmington Falls Road will be closed all day Tuesday as crews work to investigate the exact cause of the blast.
Farmington Police say High Street will be closed from Franklin Avenue to the Farmington Falls Road. Traffic will be re-routed to the Whittier Road via road closure signs and barricades. Road closure signs will be posted at the intersection of Farmington Falls Road and Main Street. There will also be road closure signs on Route 2 in the area of Route 156 intersection.
The Farmington Fair that closed due to the explosion Monday is scheduled to re-open on Tuesday at its regularly scheduled time.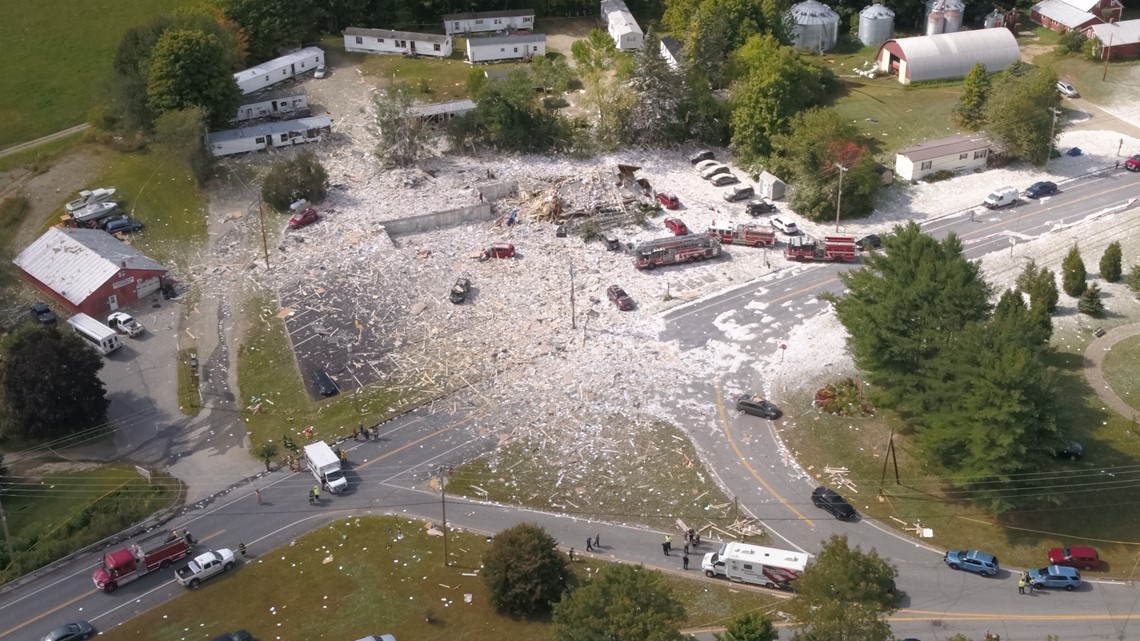 Bell was a part-time member of the department and among its seven in leadership roles.
Capt. Bell's brother Terry Bell, the department's chief, was among six other fire personnel injured, the state fire marshal's office said. Also hurt: Capt. Timothy D. Hardy, 40; Capt. Scott Baxter, 37; Capt. Baxter's father, Firefighter Theodore Baxter, 64; Firefighter Joseph Hastings, 24; and Deputy Fire Chief Clyde Ross.
Governor Janet Mills who is from Farmington and still lives there said Monday she knew the Bell family well and asked Mainers to send their hopes and prayers for the five still in the hospital.
"If you see a first responder tonight or tomorrow, please give them a hug and thank them for the service they perform for Maine people," Mills asked Mainers Monday evening after spending the day in Farmington accessing the explosion site.