BANGOR, Maine — When March ended almost everything in our daily lives changed because of the COVID-19, coronavirus. Businesses were forced to close down, schools moved to online learning, sports were postponed, and thousands of Mainers were left without a paycheck.
Fast forward to mid-June and thousands of people are still without their unemployment benefits. No income for months is a reality Gray resident Krissey Taplin is dealing with.
Taplin is a sign language interpreter who contracts through the Maine Educational Center for the Deaf and Hard of Hearing. She filed for unemployment on March 21.
"I have never applied for unemployment before so initially, I thought maybe I filled out the paperwork wrong and got suspicious after two weeks of not getting any money," Taplin said.
Two weeks turned into more than two months. Taplin said she would get up at 7:55 every morning and constantly call the Department of Labor. Dialing the same number hundreds of times with no answer.
Finally, on April 28, Taplin made progress on her 106th call of the day.
"(An unemployment representative) told me on June 16 I would get a phone call at 1:00 p.m. to discuss my eligibility," Taplin added in an email. "I asked to speak to his supervisor because I legit had $86.00 in my bank account and could not possibly wait two more months to get a single dollar."
After waiting for more than a month, the day finally came. But at 1 p.m. Tuesday, there was no call. Finally, two hours after the scheduled appointment, Taplin was able to speak with someone from the Maine Department of Labor.
The 23-minute phone call resulted in just another bump in the road for Taplin, a symbol of the struggles thousands of others are facing. At the concussion of the call the representative told Taplin he didn't know when she would get her benefits but "hopes" she does.
In a Facebook message, Taplin said the phone call showed "the flaws in the system."
To make matters worse, Taplin wasn't able to just sit on her couch, do nothing, and not spend any month for months. She had a scheduled medical procedure, a procedure setting her back thousands of dollars.
Next month, Taplin and her fiancee planned a wedding with family and friends. Her fiancee is working six days a week to pay the bills while Taplin waits for the money she's owed. Due to the delay in payments, the wedding will just be made up of their parents and a few friends.
"We had to cancel the wedding that we invited 75+ people to because we had no money to pay for it," Taplin added.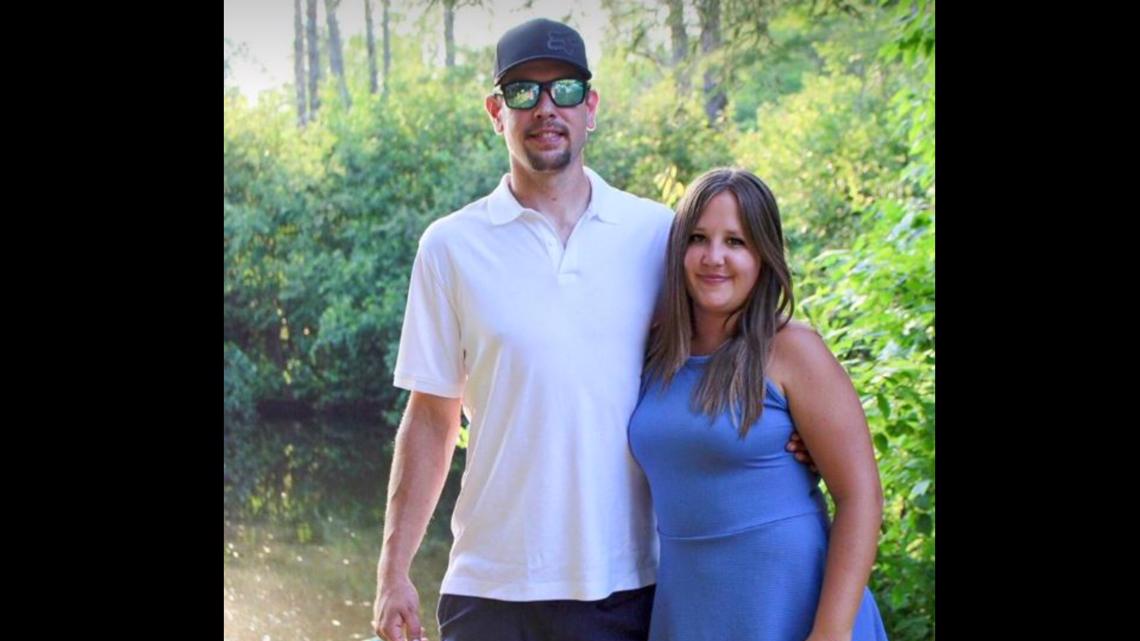 Mainers like Taplin are trying to reach out to local legislators for help. Representative Josh Morris (R) said in a phone call, this crisis has gone on long enough and Labor Commissioner Laura Fortman needs to be removed.
"We're three months into this crisis and there still has been no solution, no movement to fix this," Morris said.
"I can't understand why the Governor continues to stand behind her labor commissioner, why she hasn't dismissed her or called for her resignation herself," he added.
Morris is a member of the Governor's Economic Recovery Committee. He added the longer people wait for their money, the more it hurts our economy.
"If people don't have money to spend because they haven't been paid in three months...it's going to make it hard to see the economy come back and bounce back."
Morris and other legislators are also frustrated with Fortman's decision to initially deny Google's assistance. The multi-billion dollar company is assisting other states with their web-based unemployment systems.
"The system would call the person back if they left their name and phone number and for whatever reason, the administration turned them down," Morris said. "I think it was a huge mistake."
In a letter sent to legislators, Commissioner Fortman said, "While the public interface of ReEmployME is not one I would have chosen to implement, it does perform its core function of determining eligibility and making timely payments on the state unemployment insurance program."

The Maine Department of Labor sent a number of statements to NEWS CENTER Maine. The MDOL said it is currently in the process of hiring more workers to keep up with the thousands of calls it receives a day.
"Before the pandemic, we were staffed for 3% unemployment. We were able to quickly add contracted staff, and continue to provide training to better enable them to answer people's questions. We are now in the process of hiring state staff to further enhance our ability to respond to constituents."
As for working with Google, that could still be an option.
"MDOL has spoken with Google about their offerings, and is pursuing a new online chat feature to improve communications, but their other products would not currently help the Department process and pay claims faster or prevent imposter fraud, which are the Department's priorities at this time."
The Department of Labor added based on a recent report from Century Foundation, Maine is the sixth fastest state at sending benefits to its residents.