CHERRYFIELD (NEWS CENTER Maine) – Maine blueberry growers are looking at a rocky start to the harvesting season after the lowest levels of production in years and dwindling prices.
"This is our home. This our hometown," Tammy Alley said. "This is what we do."
Alley works at Wyman's of Maine's processing facility in Cherryfield where she supervises the packaging of millions of blueberries every day.
"It's a product from home—Maine. We love it," Alley said.
Wyman's, one of the largest wild blueberry producers in the world, is working to find balance with the industry fluctuating over the last few years.
Last year, Maine saw the smallest crop of berries since 2005, a dramatic drop after a record year in 2016 that left growers with more berries than they knew what to do with.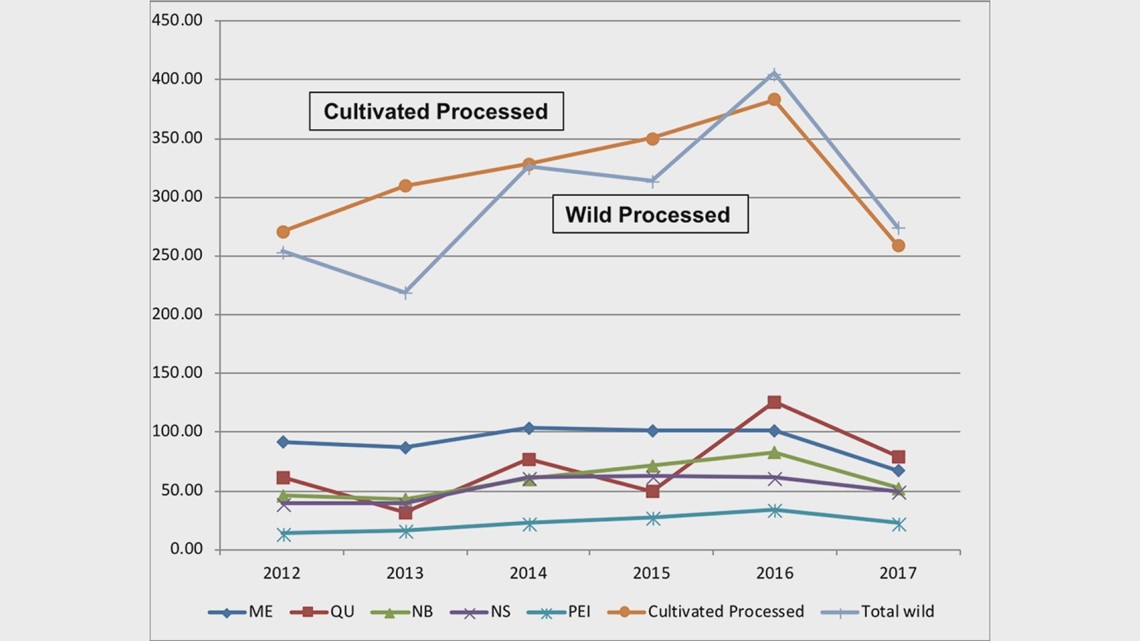 In total, Maine produced 67.8 million pounds of wild blueberries in 2017, down from 101.8 million pounds the year before, according to the USDA National Statistics Service.
"I think this is just a bump in the road for us," Homer Woodward said.
Woodward, Vice President of Operations at Wyman's of Maine, said it has been a bit tricky to even out supply and demand since 2016.
"The crops came on stronger than the marketing and sales end of the machine was going," Woodward said.
Wyman's alone harvests more than 4,000 acres of blueberries each year, but this year, it has cut back 1,000 acres to try to balance the scales.
"Certainly in the current price situation those fields are no longer viable for production at the prices we have now," Maine blueberry expert with UMaine Cooperative Extension David Yarborough said. "They have to look at the productivity of the land and what's competitive in the current situation."
Maine's slice of the "blueberry pie" (or share of the North American blueberry crop) is getting smaller, too.
Maine wild blueberries account for only seven percent of the crop with competition in Canada holding 21 percent.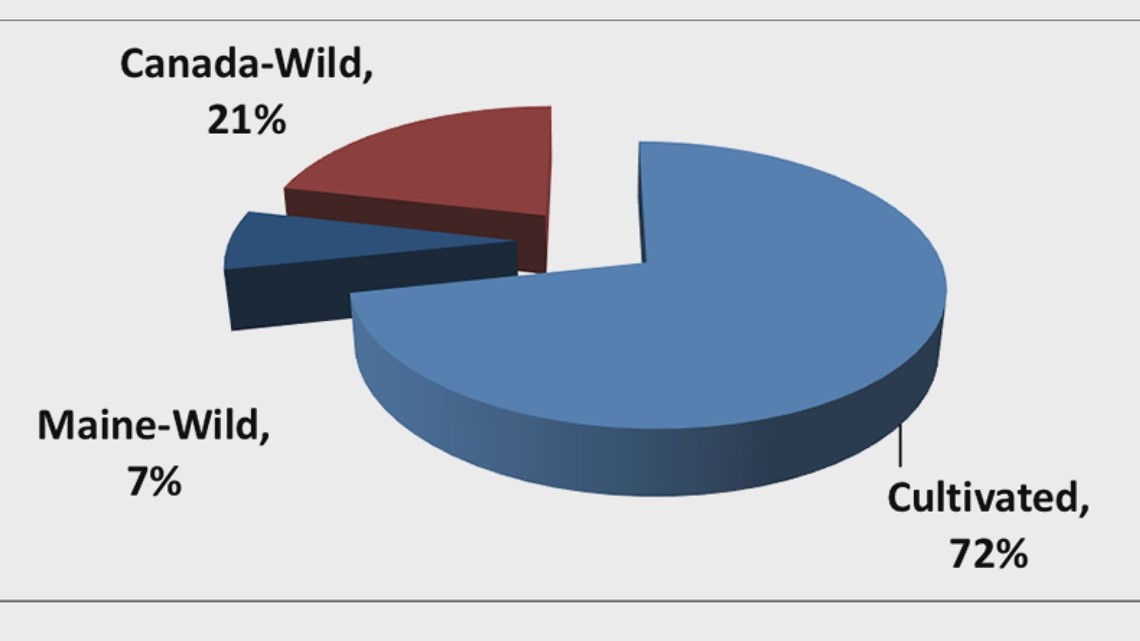 Yarborough said he anticipates another challenging year for Maine growers because of a frost in the northern part of the state, but he is optimistic the industry will bounce back.
"I think we can keep up with it. I think we'll do just fine," Alley said.