AUGUSTA, Maine — The Children's Center in Augusta provides a variety of services to special needs kids from six weeks to six years old.

Its flagship facility will undergo a major renovation to accommodate almost 200 kids on its waitlist.
Each needs one-on-one services spanning from speech to behavioral regulation.
After two years of fundraising efforts, and reaching its $5M public goal to expand, construction costs went up. Now it needs to fundraise another $250,000 to break the ground on the project.
"This is really the only place in central Maine that serves that range of children, so the expansion will be huge for that waitlist and to be able to get more staff and get more people with different types of training and just a way to serve our community better, "Kara St. Hilaire, behavior analyst at the Children's Center, said. "We have the education setting, the speech therapy, occupational therapy, [and] clinicians. We have behavioral support here."
At the center in Augusta, five-year-old Kwan Nash mainly responds through a device that is used solely for communication. His parents Kosal and John Nash said Kwan was born prematurely at 38 weeks, has autism, feeding issues, a rare chromosome disorder, and challenges with speech.
"Now he's got words. He also has a device that he uses that he can communicate with other people," Kosal Nash said.
"We've watched him over the past three years just grow so much, so I couldn't imagine not having these services," John Nash said.
They both agree the work the Children's Center has done with Kwan has been very significant.
"Early intervention is everything. Kwan started with us when he was two-and-a-half, and that's really the ideal time to be accessing these services," St. Hilaire said.
Now the center is working to help accommodate dozens of kids in need of specialized assistance like the one the Children's Center specializes in.

"We just keep watching our waitlist grow and grow and grow and grow. And the needs are, they just range," St. Hilaire said.

To fix that problem, the center's executive director Jeffrey Johnson said, "We are in what I hope is the end phase of our public capital campaign to build a 14,000 square-foot addition to attach to this building."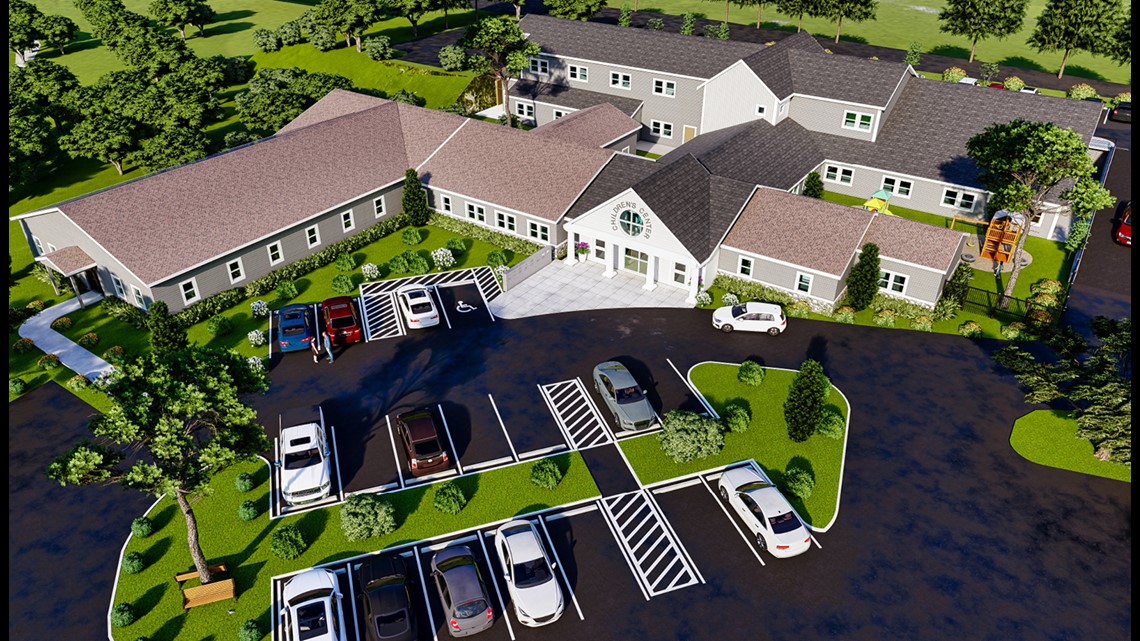 "The estimate of its cost over the last two years or so that we've been doing this capital campaign went up 10%," Johnson said.

Now $250,000 more is needed to fully complete the fundraising efforts.
"If they had more space, there are just so many more kids out there that they could help," John Nash said.
Anyone who would like to support the Children's Center in reaching its fundraising goal can make a donation by clicking here.
More NEWS CENTER Maine stories