STRONG, Maine — Maine high school students may have a few years before they need to decide what career they want to pursue, but why not get a head start?
Mt. Abram High School held a STEM career fair Thursday for all students. More than 20 businesses, colleges, and agencies focused on science, technology, engineering, or math, attended the event.
"Our kids don't always get to see what's out there and what their opportunities are," science teacher James Danala said.
Danala said his students haven't had an opportunity to speak with potential employers like this since before the COVID-19 pandemic.
Students were required to go to every table at the school's gymnasium, which gave them a chance to learn more about potential careers.
"It was definitely worth it in my opinion," sophomore Liam Macki said.
Macki's classmate, Hannah Henshaw, is one of the newer students in this rural mountain community.
She moved to the Strong area nearly two years ago from Virginia. While the move was an adjustment, Henshaw said she is glad she and her current classmates were able to get this chance to learn about statewide career opportunities.
"Things like this help them get just one step closer to figuring out what exact career path would be the best option for them," she added.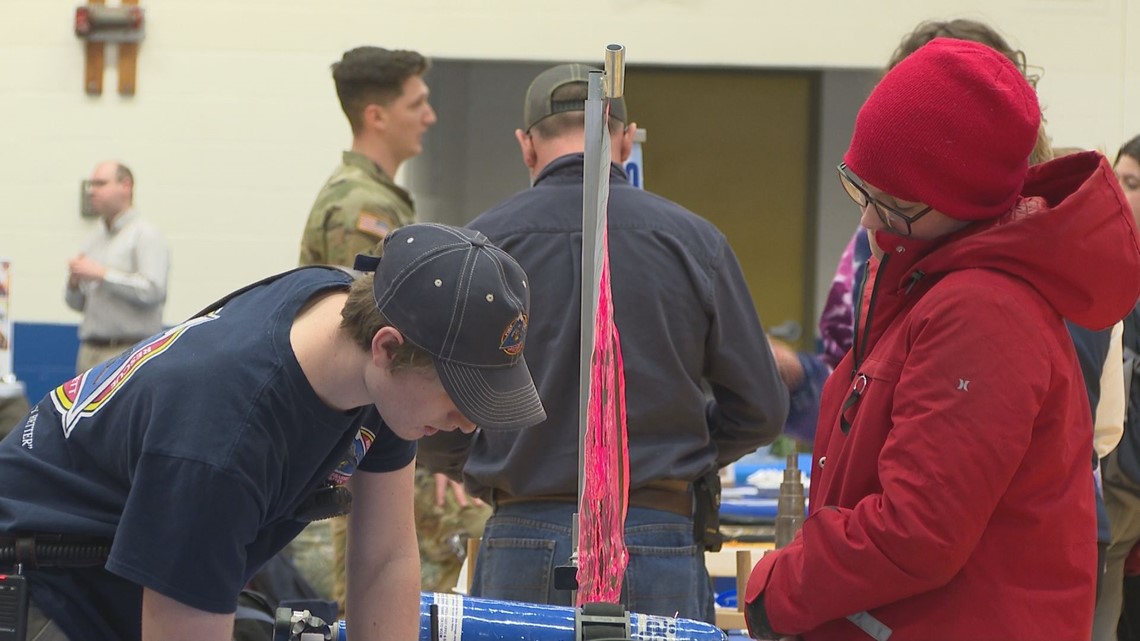 There were also plenty of interactive things to do during Thursday's career fair. The University of Maine at Farmington showed off some virtual reality technology, and Lucas Tree Experts held a "pull force" demonstration.
"We really wanted to introduce the tree care industry," safety trainer Matthew Warner said. "And unfortunately, there's not a lot of exposure [for these students] to what's actually out there in the world."
The small rural school may be found near Maine's premier ski areas, but these students were able to learn their career can take them to all corners of Maine and outside of their home state.
"No question in my mind that this is going to spark some students to maybe even change their direction from what they were originally thinking they might want to do," Danala added.
School officials are planning on having another career fair in the fall.
More NEWS CENTER Maine stories