GORHAM, Maine — It's no secret that in Maine, manufacturers are desperate to find skilled workers.
To help fill that void two Maine organizations have announced they're teaming up to provide more than 100 thousand dollars in scholarships for students and instructors interested in pursuing the trades.
"This type of trade is absolutely great because you're always working on something new," Matt Moreau said.
Moreau works for D&G Machine in Gorham, a metal fabrication plant that works on projects for every major industry in the country.
After learning metal fabrication in high school Moreau decided his next step was college at Southern Maine Community College.
"I felt that if I had both the fabrication and design experience I could become double the value for any employer looking to hire," Moreau said.
Moreau was able to reduce the cost of college thanks to a scholarship from the Maine Blue Collar Scholarship Foundation which was founded by Shawn Moody, the owner of Moody's Collision.
"Obviously there has been an emphasis on going to college and I think the pendulum swung too far and now we have this big void and we need to replenish the trade is the state of Maine," Moody said.
The Maine Blue Collar Scholarship Foundation and the Maine Manufacturers Association of Maine, a statewide trade organization of 400 manufacturers, announced Wednesday they are joining forces to award more than 100 thousand dollars in scholarships to students and instructors statewide.
"We have the same challenges in retaining good people that want to work with their hands and want to develop their technical skills and ability which is so valuable today," Moody said.
Moody says Maine's young men and women have an opportunity to not only earn a great living but help drive Maine's economy as well.
"These are good, raw, honest, hardworking individuals that can develop the skills and power Maine's blue collar economy," Moody said.
Manufacturing in Maine plays a critical role in the United States and globally in military and defense, aerospace, metal, paper and biotech, just to name a few. But 70 percent of manufacturers in Maine are having a difficult time finding skilled labor.
"With a lot of older people starting to leave and retire, it's creating a vacuum of jobs that perfect for my generation of kids, if they're willing to work hard enough," Moreau said.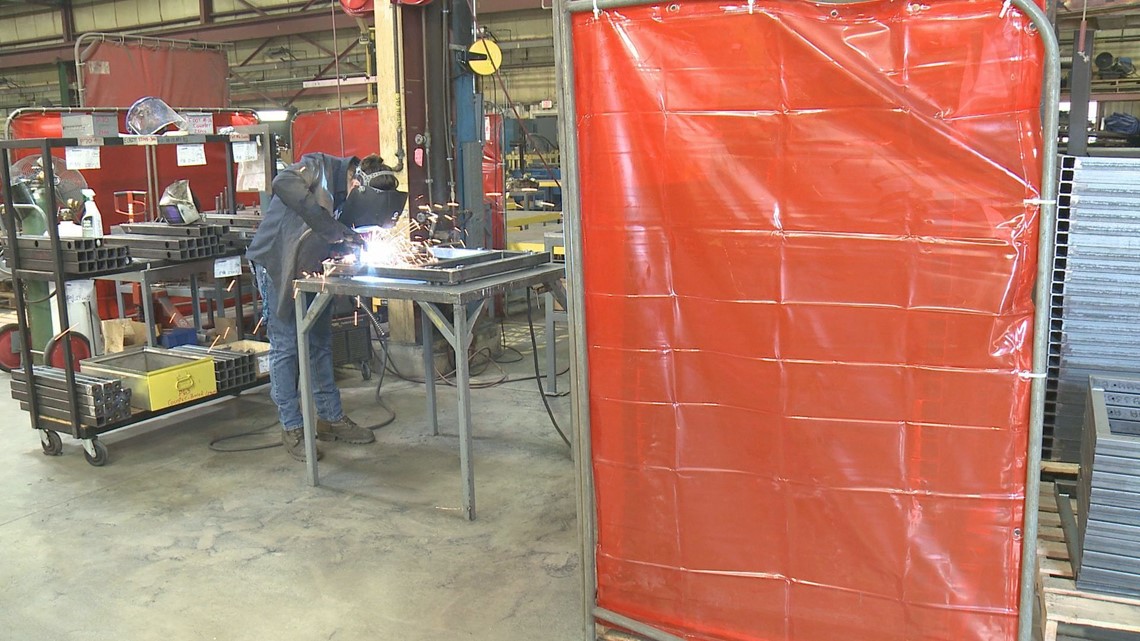 With their combined efforts, MAME and the MBC are expected to fund more than 100 students and instructors statewide with scholarships between $500 and $2,500 each.
The scholarships are available to high school students throughout the state and can be used for tools, books, uniforms, tuition and/or housing. The instructor scholarships will cover the cost of working with a Maine business for one week.
Students and instructors interested in applying for the Maine Blue Collar Scholarship Foundation awards can apply at www.mainebluecollar.com