BANGOR, Maine — Even during a pandemic, the holiday season gave us some sense of normalcy. Mainers exchanged presents while stores and restaurants saw a slight surge in business.
But the holiday season has come and gone and small businesses are entering the slow time of the year. This year will add more challenges as businesses continue to comply with mask mandates, capacity restrictions, and curfews.
"We need to help," Bangor Region Chamber of Commerce President Deb Neuman said. "Don't forget about them, they need you now more than ever."
It's been hard for many local stores and shops including ones that rely on other industries. Blush Bridal & Formal has locations in Presque Isle, Bangor, and Portland. Bangor store owner Courtney Wetzel said Tuesday her shop was closed for 12 weeks beginning last March.
"Honestly it was a year of innovation, forced innovation I guess you could say," Wetzel said.
The store adapted to meet the needs of its customers. Large weddings, proms, and other formal events have been rare to see over the last eleven months, but Wetzel said smaller, more interment gatherings allowed her store to see business.
One example of how the shop adapted is by offering virtual styling tips to brides and then send gowns to their homes.
Online shopping was another thing Blush, and many businesses expanded during the last few months.
"I think we've really gotten a great response in terms of people's appreciation for those things," Wetzel added.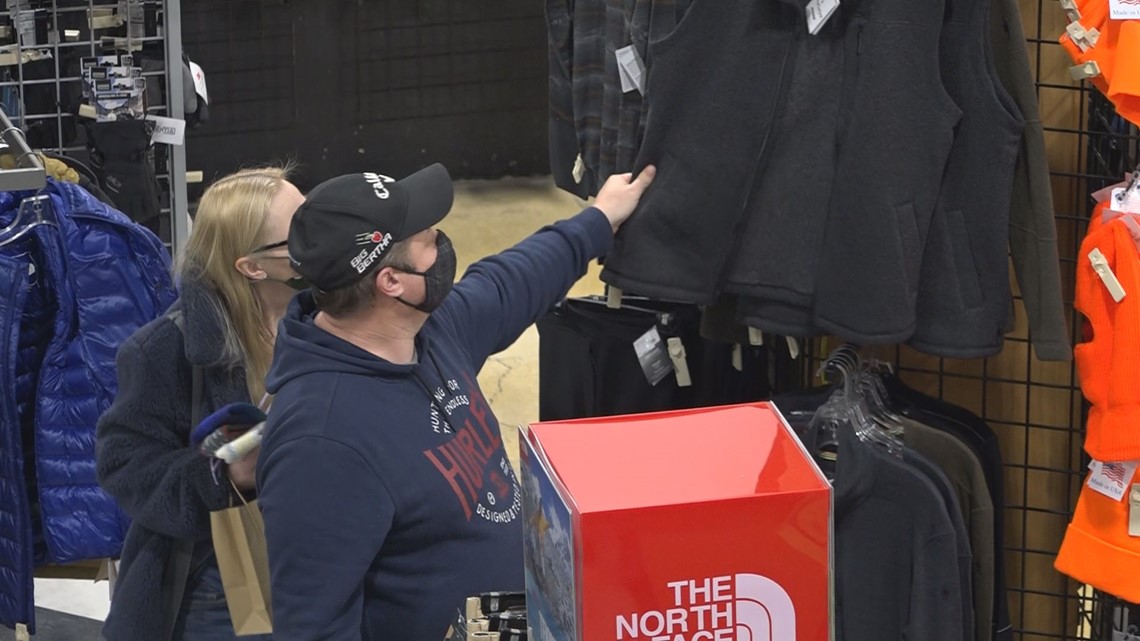 Neuman said she has five tips for consumers to continue to support small businesses. The first being, continue to shop local and the second tip is to double the value of your gift cards received over the holidays.
"You got a $25 gift card? Spend $50. Or even better, you have a $25 gift card, spend $100," she added.
The third tip is to socialize your small business support. Neuman suggested posting pictures of your purchases, writing reviews of your favorite shop, or following small businesses on social media pages.
Ann McAlhany is a Business Advisor with the Maine Small Business Development Center. She said a reason why our businesses are hit during this time of year normally is that the state has many seasonal businesses driven by tourism.
This year, McAlhany said the big challenge for the state's hospitality industry is capacity restrictions.
"So, when occupancy rates for lodging or food establishments aren't what they used to be, businesses suffer," She added.
It's been an unsettling time for all of us, but these business officials want to remind customers to thank their favorite stores and to continue supporting them if you want to see them make it through the pandemic.

"Go out of your way to be kind and thank people because that can make all the difference," McAlhany said.
"Follow the mandates, do what they ask you to do and just support them in any way you possibly can right now," Neuman added. Following mask mandates and being nice and patient to business owners were Neuman's last tips on how to support local shops.
Wetzel added to continue small business support we need to shift our spending habits to locally owned stores.
"Show your gratitude for their innovation and their desire to continue serving their community by investing your money with them," she added.
As the long days of winter approach, Maine's small businesses are counting on us to get them out of the darkness.