WILTON, Maine — There is much more to a guitar than the sound that comes from playing it. Just ask William Russo.
The Wilton resident has been handcrafting acoustic guitars for 20 years in his workshop behind his home. His company, WR Custom Guitars has designed, crafted, and built around 400 guitars for local, and national musicians.
Russo comes from a woodworking background, when he started building guitars he said it was a bit of a learning curve.
"It was challenging but it was a lot of fun. I knew it was something I wanted to continue to pursue," Russo added.
If you didn't know about the guitar building process, you're about to.
To understand the science behind it, you need plenty of practice. Russo mentioned it took him a few tries to master the building process.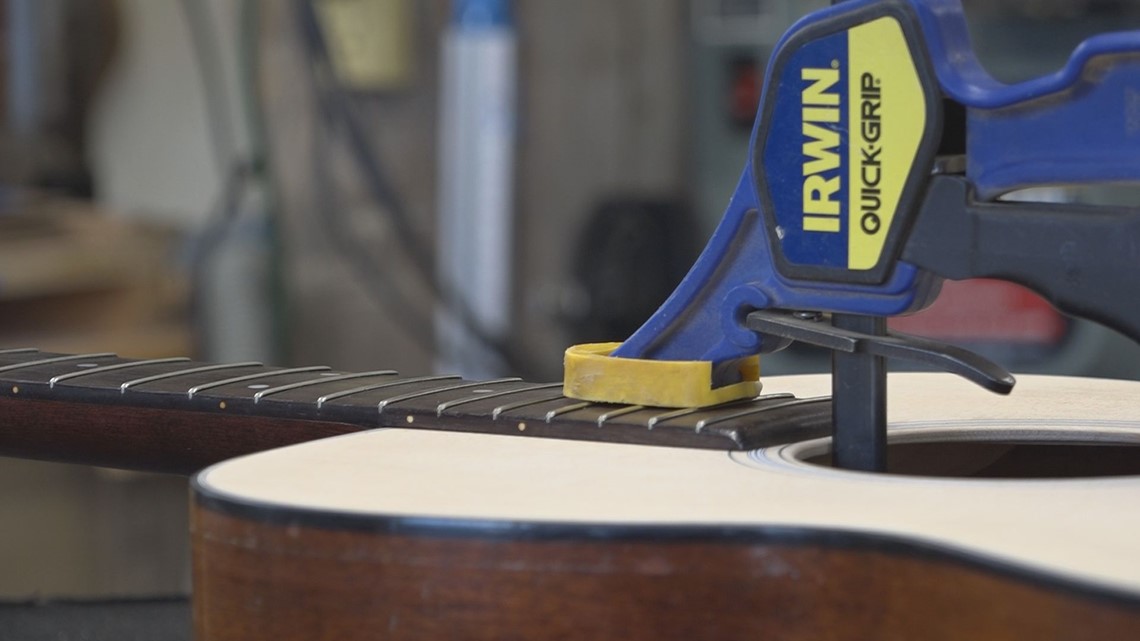 It all starts with the wood.
Different wood produces different sounds and to get the perfect sound sometimes you need to find wood from other parts of the world, like rainforests or make a call to a contact in Madagascar.
"Typically, some of (the wood) has to have paperwork so that we know it wasn't acquired illegally," Russo added.
"The tops of the guitars are typically softwoods, spruce."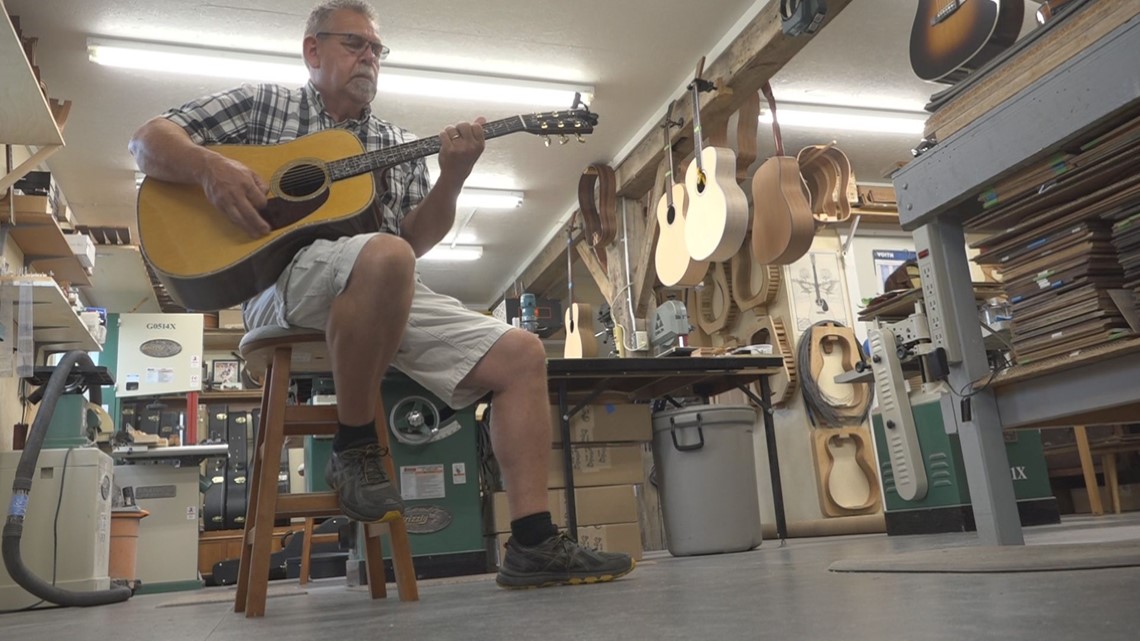 After finding the right wood, bending it around the rim of the guitar, and aligning the neck of the instrument, it's ready for the finishing touches.
But getting to that point takes time.
"Your average guitar would be about 100 hours. Once we get into something that is extremely fancy there are a lot more hours put into it," Russo added.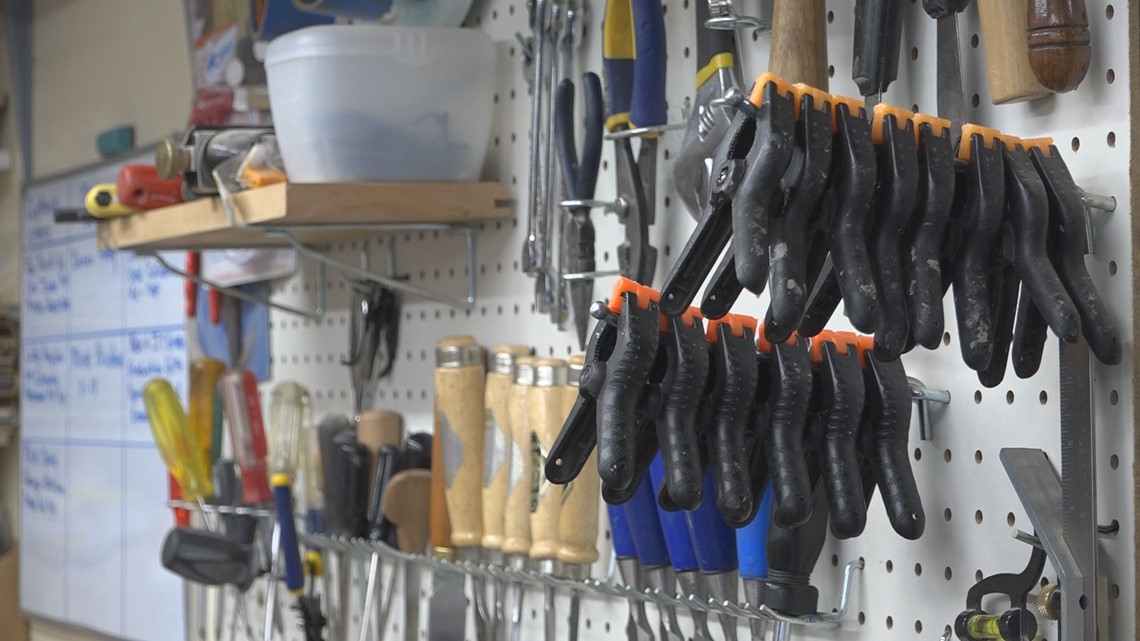 Along with building guitars, Russo teaches musicians how to craft their own as part of a one week class for beginners, advanced, and master players.
"People come as far as California and stay here for the week, six, seven days, and build their very first guitar."
And they can stay in a new addition to Russo's home, about 30 yards from the workshop.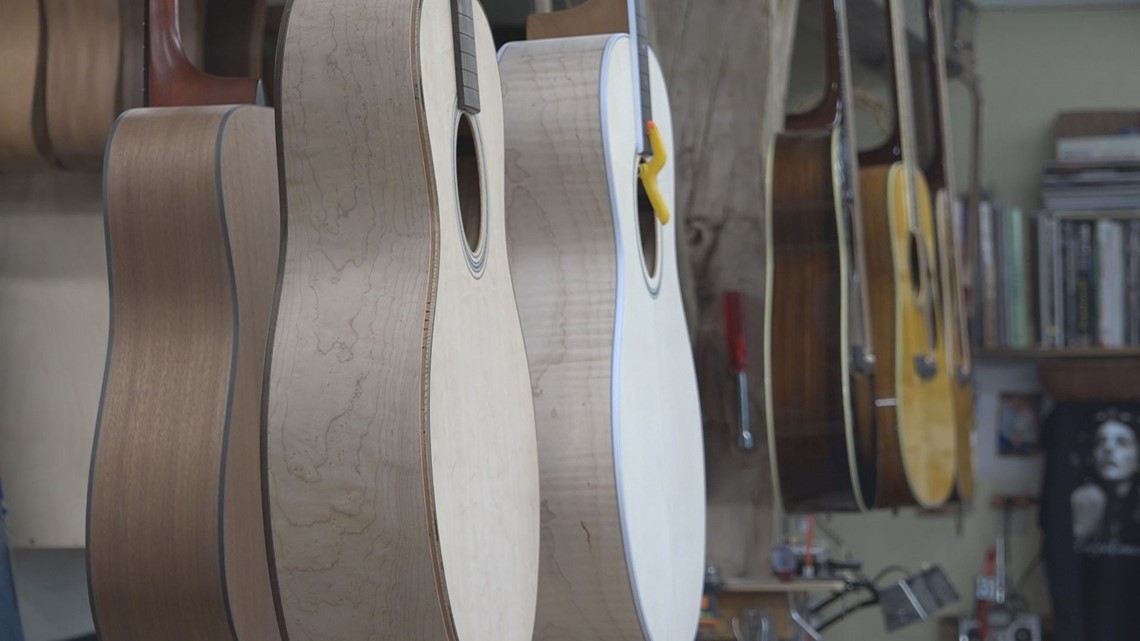 Russo does play his fair share of guitar but prefers when someone is playing his instruments.
"It's very, very special to be able to see your guitar being played and being used and hearing what possibilities are of coming out of that instrument."
If you're looking for your own custom guitar, Russo will work with musicians to create the perfect instrument. Just give him a ring, because the phone is always on.