ORONO, Maine — Bike sales and repairs are booming during the coronavirus pandemic.
Rose Bike in Orono has seen a dramatic surge in sales throughout the past few months.
The owner Jim Rose says during the pandemic, riding bikes is a way for families to get out of the house as a form of transportation to work or to stay in shape.
The bike shop in Orono told NEWS CENTER Maine people are even calling from out of state in hopes of finding bikes in stock at the store.
"Sales have been extremely good. They've been very high, but they're starting to go down because we have less products to sell," said Rose.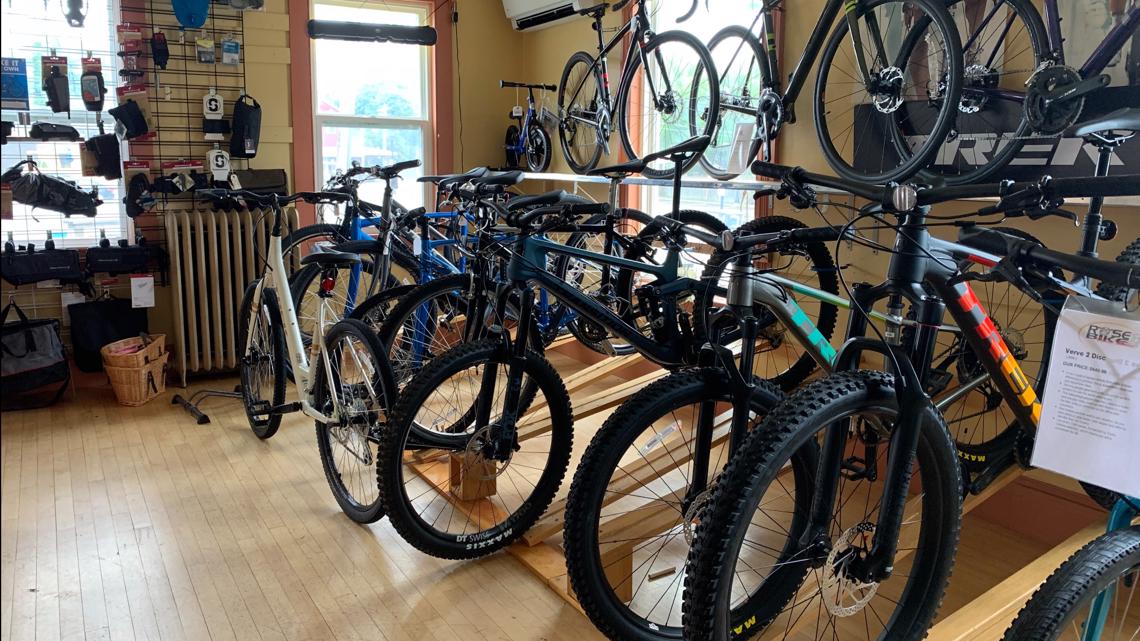 "As soon as we get a bike in, it's sold, and we are only getting one or two at a time, and the ones that we are getting in are the ones that we back-ordered in February," said Rose.
The mechanic at the store is currently working on repairing plenty of bikes that people have been leaving to get fixed and use these days.
"Lots and lots of repairs, so since people can't get new bikes a lot of those people are bringing their old bikes in that they've had for a long time and getting those fixed, which is now creating a shortage of repair parts," said Rose.
"I had a bicycle that was kind of getting old and as we had more time to do some biking, and try to haul her around with the trailer...it became pretty much impossible, so I realized that I needed something new," said customer Cory Gardner.
Gardner is using his new bike to commute to work which is a few blocks away from his house.
"Demand has gone up almost 200%, so there's a shortage right at the moment of bikes and parts," said Rose.
Rose Bike in Orono is only doing curbside appointments, and the storefront is closed to customers.
Besides bikes, Rose Bike sells all sorts of bike equipment including helmets, clothing, nordic skates for the winter, cross country ski gear, and wax.
If you are interested in one of the few bikes up for sale, make sure to call in advance at (207) 866-3525.
The store is not allowing anyone inside, so make sure to call them ahead of time to schedule an appointment.