PORTLAND, Maine — After more than a two-year hiatus and scaled-back celebrations due to the COVID-19 pandemic, the wedding industry is back and booming. And one of the most important things at the top of the list for a bride is, of course, having the perfect bridal gown.
Wedding Angels, a new boutique in Portland is offering soon-to-be brides hundreds of options to choose from at a wide price range, going from $1,000 to $10,000. The boutique has styles from more than 10 national and international designers, and in-store you can find more than 800 white dresses.
Owner Jackie Westney said she has had a Wedding Angels in Atlanta, Georgia, for 25 years now, and after success there and the industry's revival, she decided to open the boutique in Portland.
Westney said Wedding Angels is unique because it offers dress sizes, prices, and styles for pretty much everyone. She has hundreds of plus-size options, too.
"Wedding Angels Bridal Boutique is proud to offer a selection of over 100 plus-size wedding dresses in sizes 18 to 34. No struggling into size 8 sample gowns here," Westney said. "Leave all your sample size anxiety behind."
Wedding Angels also offers gowns for mothers of a bride or groom.
"We have tons of sophisticated dresses to choose from to flatter mom and make her feel beautiful on the big day," Westney said.
Here is a list of the main designers you can find in the boutique.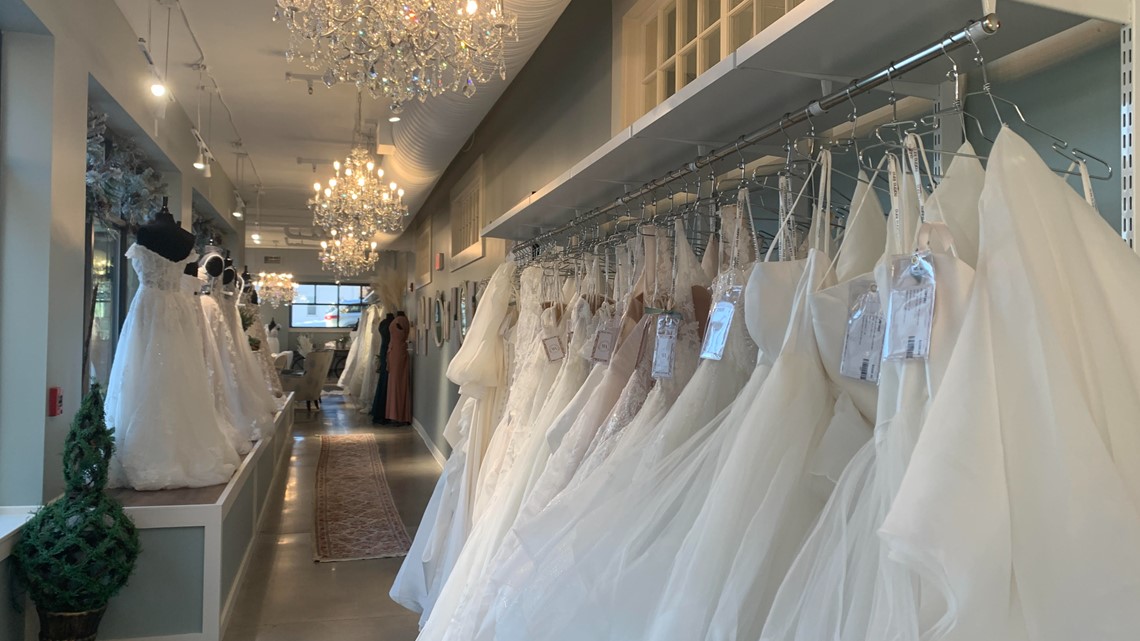 Westney said her team can accommodate a few soon-to-be brides at the store at a time, but you have to book an appointment to be able to try on some gowns.