SEARSPORT, Maine — It was delivery day for Maine-based GO Lab Tuesday. President Joshua Henry watched as cranes and trucks unloaded his company's equipment from a German cargo ship at Mack Point in Searsport.
"Every industry has to renew itself over time and this is one step in that direction," Henry said.
GO Lab's wood fiber insulation is the first of its kind in Maine and North America. Henry said the product generates about $700 million annually in Europe.
"We can produce it cost-effectively in Maine to compete with all the products that are out there," Henry added. "It's a natural product but it's also very breathable. It provides a very solid thermal insulation, thermal blanket for the whole structure."
The equipment unloaded Tuesday is headed to a now-closed paper mill in Madison that GO Lab purchased to produce the wood fiber insulation.
Henry estimated 120 people will be employed directly as a result of this project in an area that's ready to have an economic boost and a new source of jobs.
"We're just excited to have the site redeveloped and get the equipment in there and the jobs that will follow that," Madison Town Manager Tim Curtis said.
Curtis said Madison was a paper-making town for more than 100 years, and the mill was the heart and soul of the community.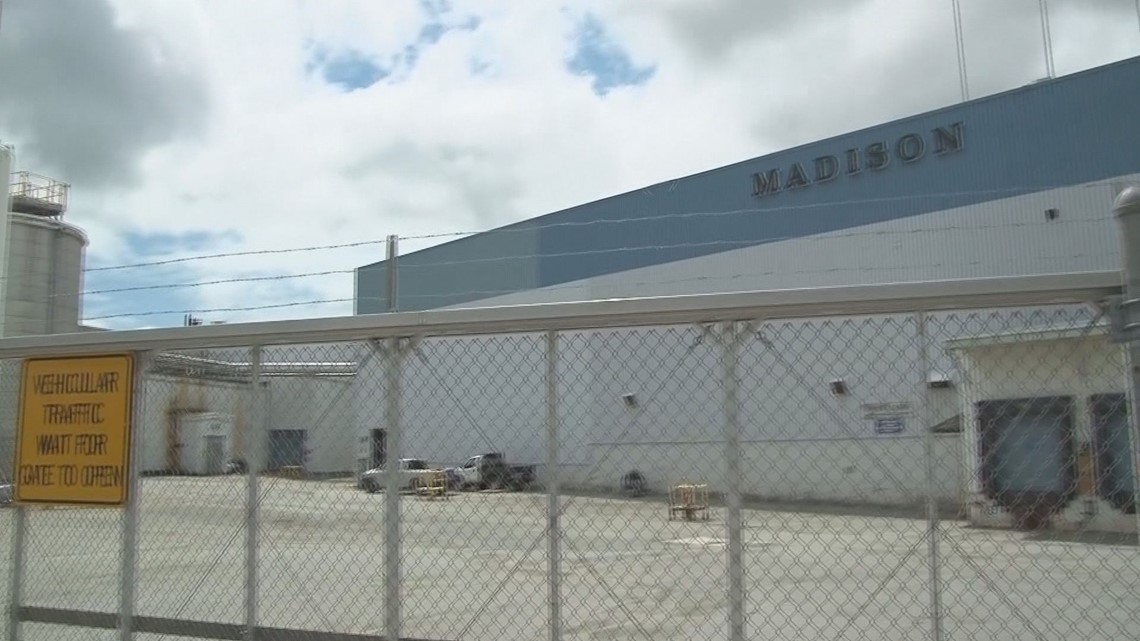 "When you lose that, you lose part of your identity, and so to be able to revitalize that brings some pride and community spirit back together," he added.
The mill was once the largest employer in town. providing jobs for more than 200 people. While GO Lab will bring more than 100 jobs, Cutis said he hopes more companies follow, with even more jobs.
"I think GO Lab is the first of many that could start-up in Madison," he said.
Besides revitalizing Madison's local economy, this new product is helping revitalize Maine's forest economy.
"There's been a lot of effort put forward in increasing the diversification of Maine's forest economy," University of Maine Forest Industry Business Development Manager Shane O'Neill said Tuesday. "So, we can maximize the value from our products and create a more steady economy within the forest industry."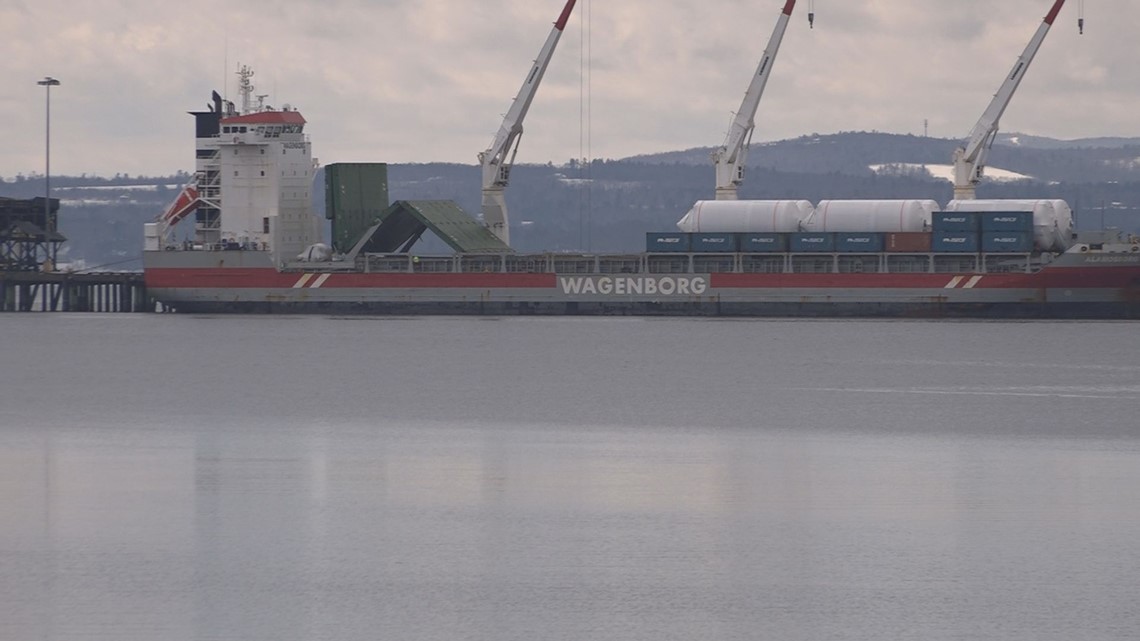 The wood fiber insulation will help Maine's logging and sawing industry, O'Neill said. It also utilizes Maine's forests and allows the state to not be so dependent on a few sectors in the industry.
Patty Cormier is the Director of the Bureau of Forestry or the State Forester. She said watching the European market for this product will be a great lesson for Maine. She also expects to see this innovative product and others lead the way in diversifying the state's forest economy.
"It's using our resources that we have, using our people, our workforce that we have," Cormier said. "It's really just a win-win in all aspects."
GO Lab will have a bond hearing next week to go over how the company will finance its Madison facility. Henry said town residents can start expecting construction crews repurposing the paper mill by this summer and the plant will be operational by 2022.
Patty Cormier FULL INTERVIEW
Shane O'Neill FULL INTERVIEW